Halloween is just around the corner and the search to find the perfect costume for your pup is on. Dog owners are willing to pulling out all the stops to dress their pups up is something memorable, cheeky and fun.
So, for those looking to skip the hot-dog or pumpkin costume, we have a few ideas that take a page from popular movies, social media trends, iconic people and more.
Check out our list of dog Halloween costumes for 2017:
1. Wonder Woman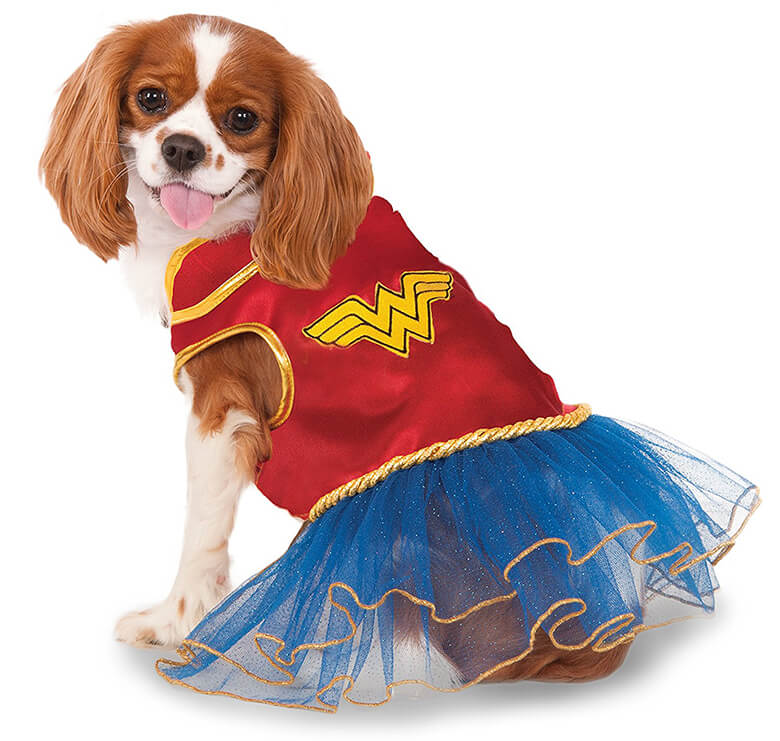 With feminism being a huge part of 2017, the movie Wonder Woman came at the perfect time. Celebrating a strong, independent female, the film not only broke box office records but also barriers. While there will be plenty of people using their Lasso of Truth and Bracelets of Victory, your pup will also be able to get in on the action. Girl power!
Related: In a Pinch? Here are 9 Super Simple DIY Dog Costumes for Halloween.
2. Huge Hefner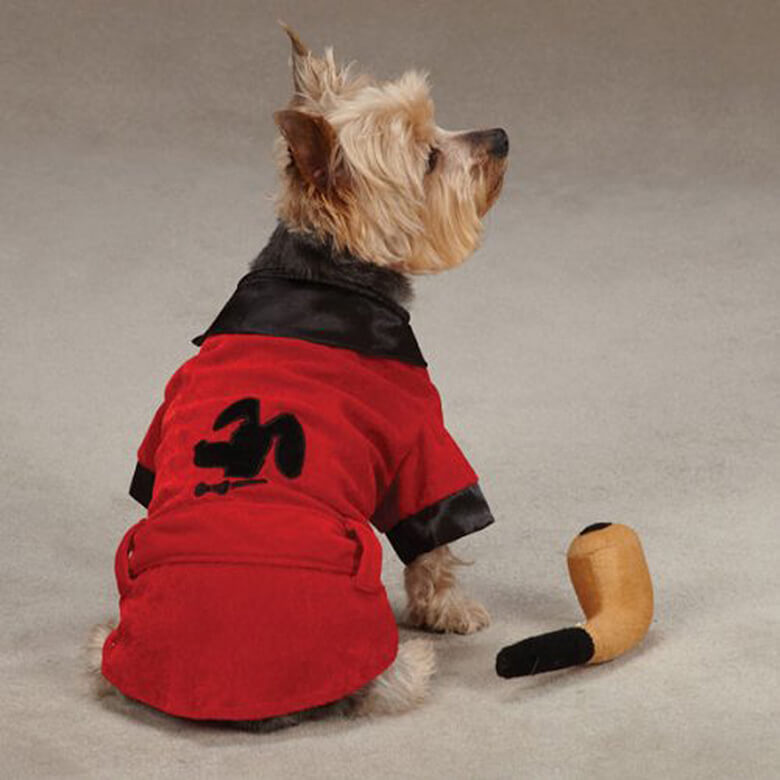 The iconic Huge Hefner costume lives on, but this year it has an extra special meaning. As the head of the Playboy empire recently passed away, fans across the country will celebrate his legacy by donning the famous red robe – and now your dog can, too. This super simple costume is a lounge robe in a pullover style that comes with a plush toy pipe to complete the look.
Price: $59.95
3. Princess Leia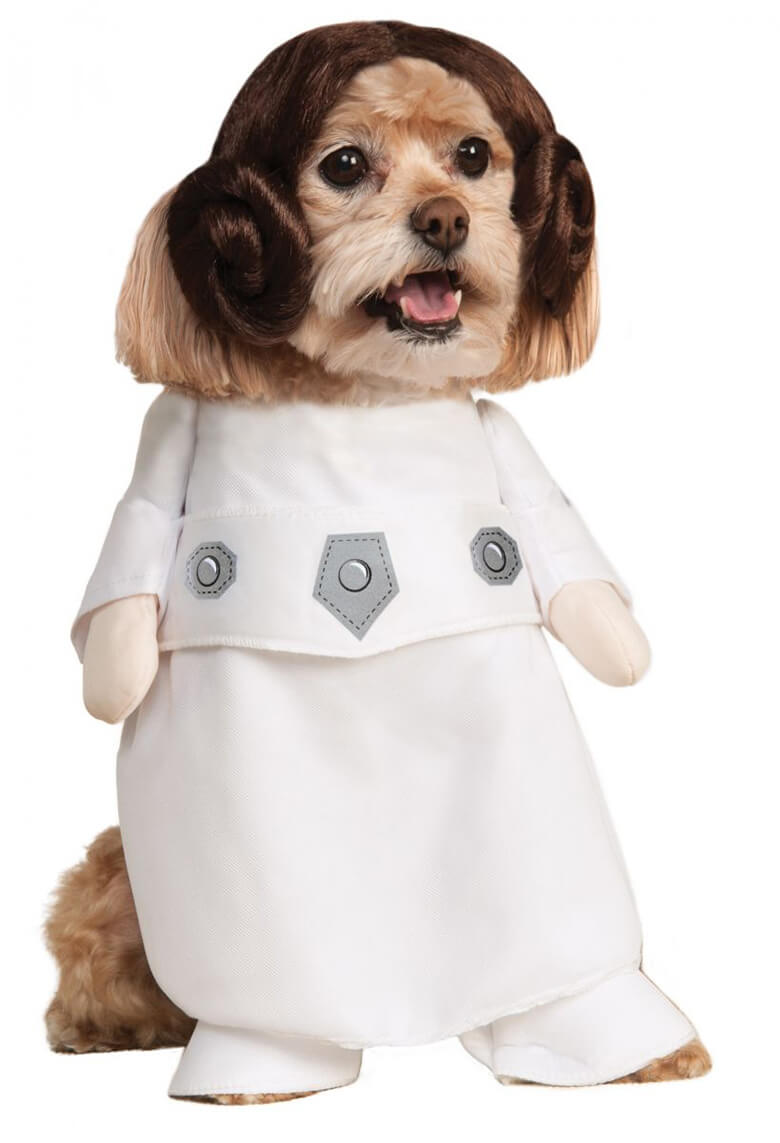 Another amazing person passed this year: Carrie Fisher. Best known for her role as Princess Leia in the Star Wars franchise, we hope the actress is looking down on is in a galaxy far, far away. Fans can celebrate the feisty princess by dressing their dog as the famous character, which will make her final appearance in the upcoming Star Wars: The Last Jedi. The two-piece white costume comes with Princess Leia's a metallic studded belt, braided bun wigs and poly-fill arms.
Price: $13.49-$14.28
4. A unicorn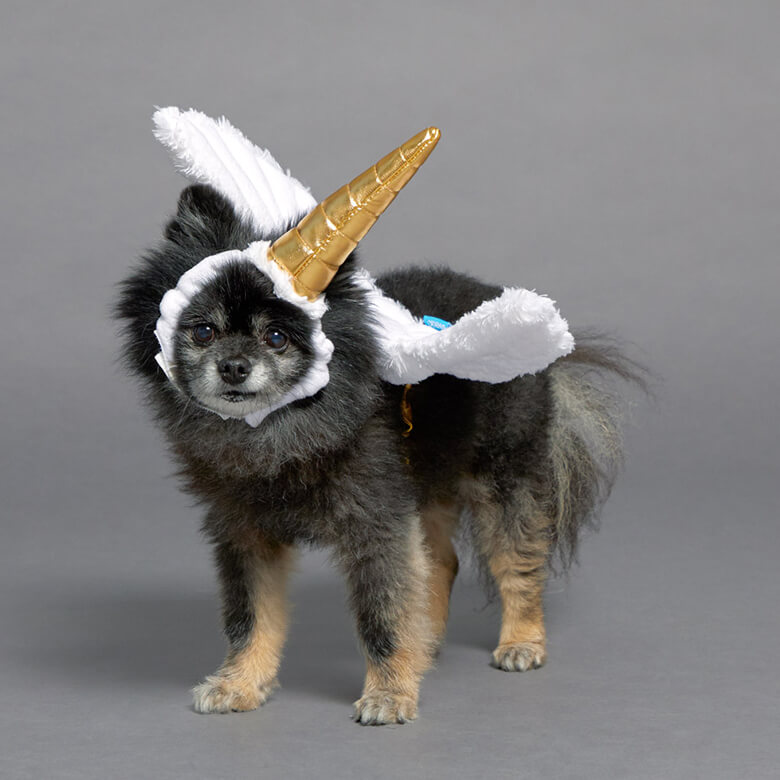 Unicorns sure had their year in 2017. With more startups boasting about their unicorn status (a company worth more than $1 billion), Starbucks making a Unicorn Frappuccino and people going crazy for National Unicorn Day, the mythical creature was a hit. And now your dog can get in on the fun. Check out this Unicorn costume with gold lame accents on the horn and wings. Plus, it doubles as a toy.
Price $15-$18
Related: The Amazing Costumes You Missed at the Tompkins Halloween Dog Parade
5. Zombie from The Walking Dead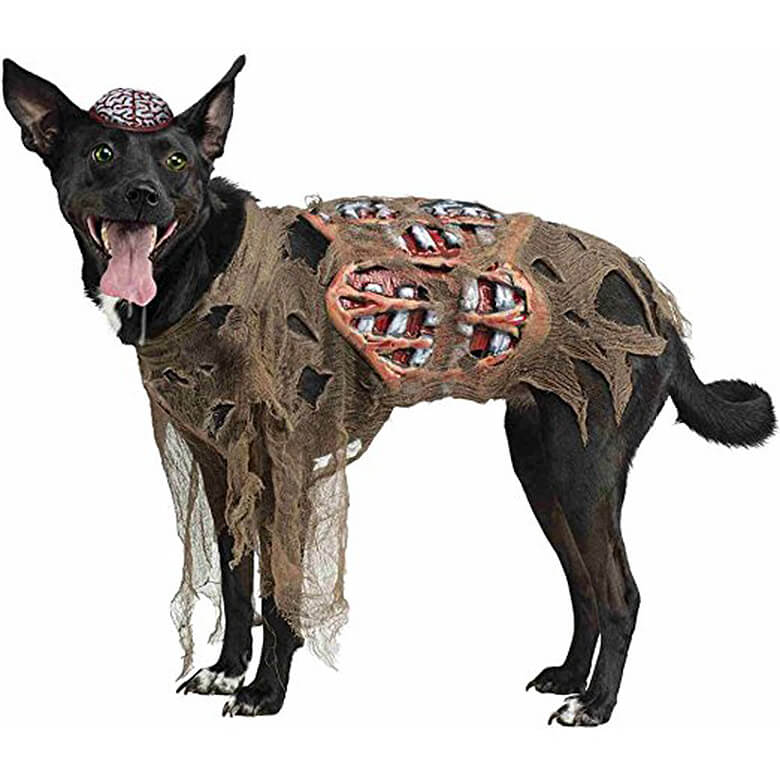 You can't turn on the television, go on social media or be near the water cooler at work without someone talking about The Walking Dead (Try it; it is impossible). And no wonder. The series about a world overrun by zombies appeals to a wide range (swath?) of audience due to its soap opera/drama combination, while also tugging at our own survival instincts.And with its eight season returning right before Halloween, (Oct. 22), a dog donning a zombie costume couldn't come at more of a perfect time.
Price: $12.64-$26.12
6. The Male Romper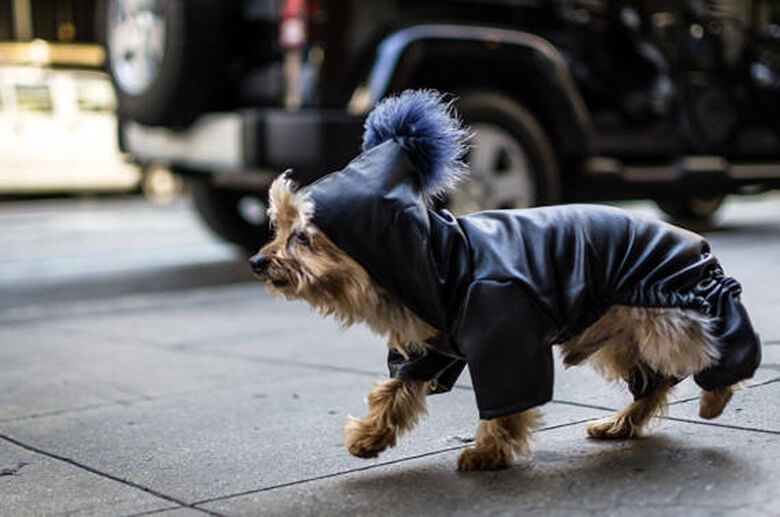 The male romper became a thing this spring. After a Kickstarter project launched called RompHim that raked in $353,804 (the goal was $10,000), adult men began sporting the one-piece getup in pastels, prints and textures. (For many, it was a head-scratching fashion revolution.) And while the hot weather is behind us, dogs can still sport the romper.
Price: $34
Need more ideas? Head down the rabbit hole known as Pinterest for more costume options.
Related: Where New York Dogs Go for Faux Hawks, Fur Dyeing and Everything in Between
All our picks our independently chose, but we do earn an affiliate commission to support our work. However, if we don't like the product, we aren't going to write about it. Making a few cents off an affiliate just isn't worth it to us.