To help a raise awareness about pets needing homes, a group of ballet dancers teamed up with shelter pups for their own version of the Nutcracker.
Called the Muttcracker, the photo project features dogs (and cats) from the Stray Rescue of St. Louis alongside dancers from the St. Louis Ballet.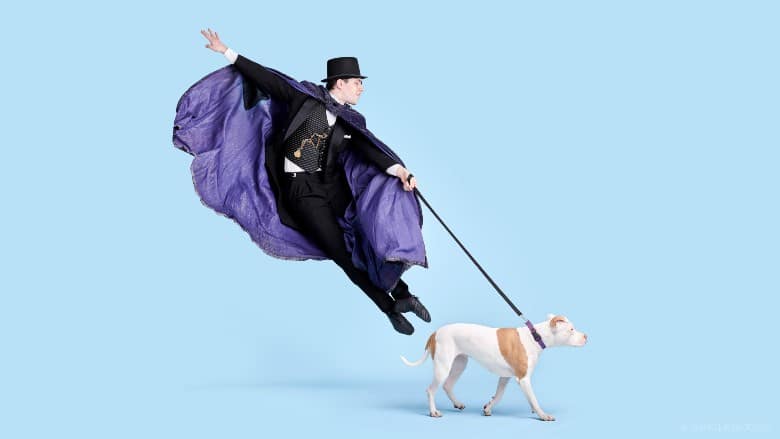 Related: Art Exhibit Allows People to Download Blueprints to Design Extravagant Dog Houses at Home
"We reached out to Stray Rescue of St. Louis because they are an amazing organization who take in animals, no matter what situation or condition they find them in," says Kelly Pratt, who, along with her husband Ian Kreidich, photographed the series under their project Dancers & Dogs. "Many of the animals they take in are on the streets, or abused, injured, or malnourished. We thought those animals deserved to be shown to the world in a new, whimsical way by pairing them with Nutcracker characters."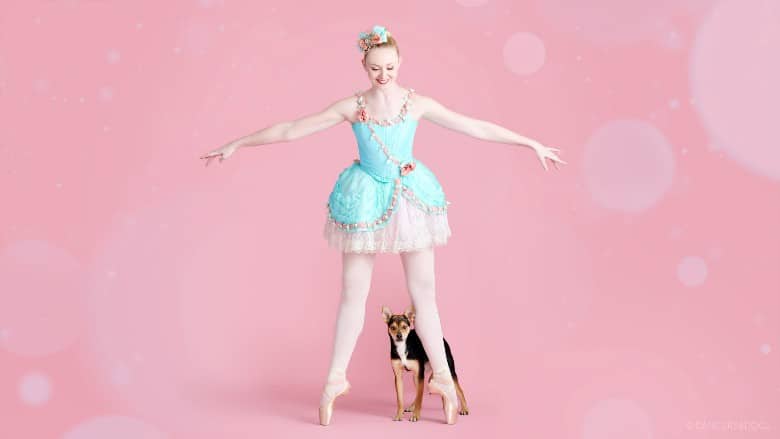 Each dog-dancer session takes about 1.5 hours to complete. Th first 30 minutes, the dancer warms up, while the dog gets comfortable with his or her surroundings. They then photograph the dancer and dog for about an hour, hoping to get 3-4 final images of the pair.
Related: Hats Off: Celeb Milliner for Meghan Markle and Lady Gaga Creates Adorable Rescue Dog Calendar
"We always have fun on set!" says Pratt. "You never know what will happen when you have dogs in front of the camera."
The Muttcracker, part of Dancers & Dogs, is a project that has been around since 2017. Initially starting as an experiment – having dancers pose with different types of dogs as a way to make the art feel more accessible. Pratt says that ballet is sometimes considered pretentious and stuffy, and she was looking to change that. The duo felt having dogs part of the photos would show the lighter, and even humorous, side of dancers.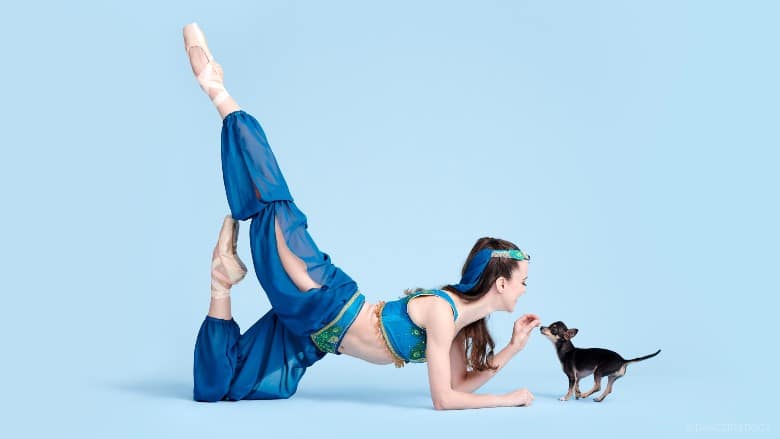 "It was really we received, and just grew from there, going viral in 2018," says Pratt, who posted a video on social media and in two weeks it had racked up 41 million views. "We started the Muttcracker extension of Dancers & Dogs in 2018 in order to incorporate rescue animals in the project and raise awareness for animals in need of good homes."
Now with calendars, books and apparel, the Dancers & Dogs project has touched the lives of people all around the world.
"We hope that people will get a smile from viewing our images," says Pratt. "We get so much feedback from our followers, saying how they might have been having a bad day, but our images made them smile. And you can't ask for better praise than that!"
Related: People Are Finally Understanding How Amazing Senior Rescue Dogs Are