When a large company hires a new employee, rarely does it make news. But in the case of Busch's new Chief Tasting Officer, it is all over the dog world.
After announcing it was looking for a dog to be its first CTO for its pup-friendly, non-alcoholic brew, fittingly called Busch Dog Brew, a position that comes with a $20,000 a year salary, the company received a lot of "canine-didates."
But it was a dog from Kentucky that caught the eye of the St. Louis, Mo.-based company.
Named Ethan, the rescue mutt's personality along with his backstory really resonated with the company.
"He had a fur-rific resume and story that will inspire us for years to come," Busch said in post.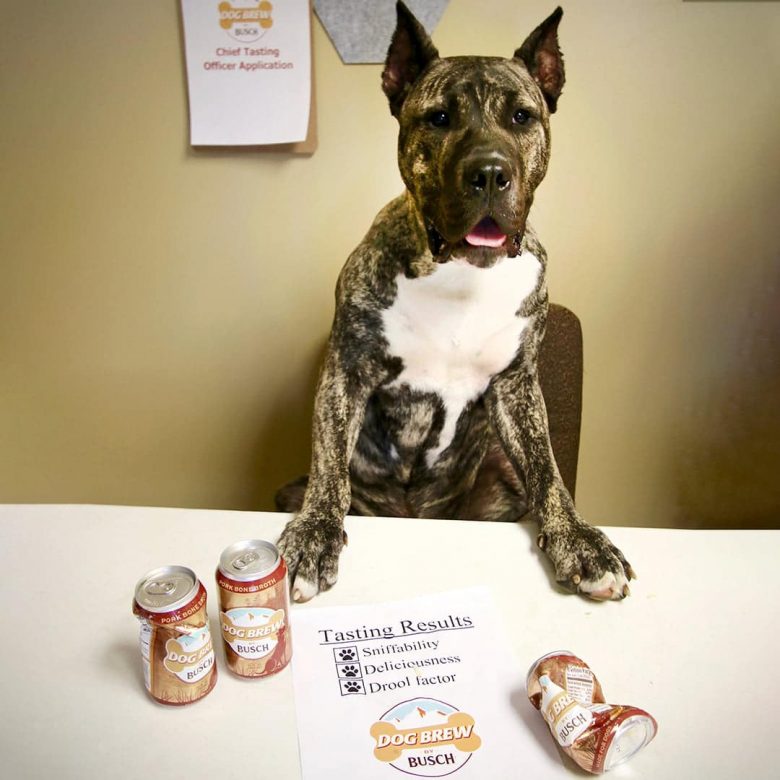 Ethan came to the Kentucky Humane Society as a puppy after being dumped in the parking lot, on the verge of death. Only weighing 38 pounds, the veterinarian at the organization said he was the skinniest does she ever saw, according to Jeff Callaway, the facility's director.
Related: A Pair of 'Brew Dogs' Help Deliver Beer During Pandemic
"To my eyes, I couldn't imagine any way he was going to live," Callaway told This Dog's Life. "His physical state was as bad as it could possibly be. He was too weak to even lift his head up to get water without help."
But Callaway, who has seen thousands of dogs enter the facility, instantly formed a connection with Ethan. "I knew I would do anything for him," he says of first seeing him. "I didn't know if he was going to live, and if he did live whether he would even be able to walk, or what kind of health issues he might have, but I just knew I would do whatever I could."
Initially, it was touch and go with Ethan, but after a stay at the vet, he started to feel a bit better.
"He came back to KHS a couple days later, still unable to walk. His first night back, he took his first steps, and when I saw him the next day, he stumbled over to me to lick my face," Callaway says. "I knew he was my dog."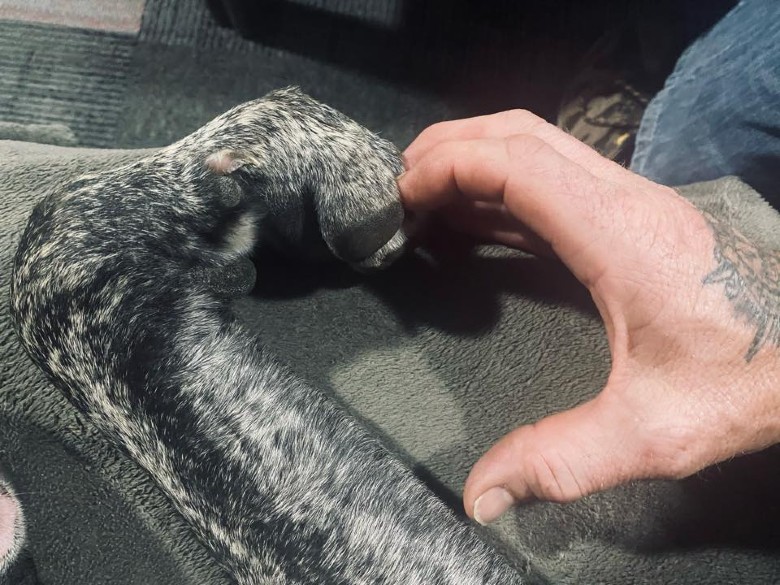 He even began coming to take care of Ethan in the middle of the night. "Every night he would just bury his head in my chest and give me hugs for long periods, thanking me for taking care of him," he says.
After nursing him back to health (he now weighs 105 pounds), Callaway, already a fan of Busch, decided Ethan may be just the perfect fit for the position, one in which a pup needed "to possess a refined palate, an outstanding sense of smell, and must be a 'very good' boy or girl."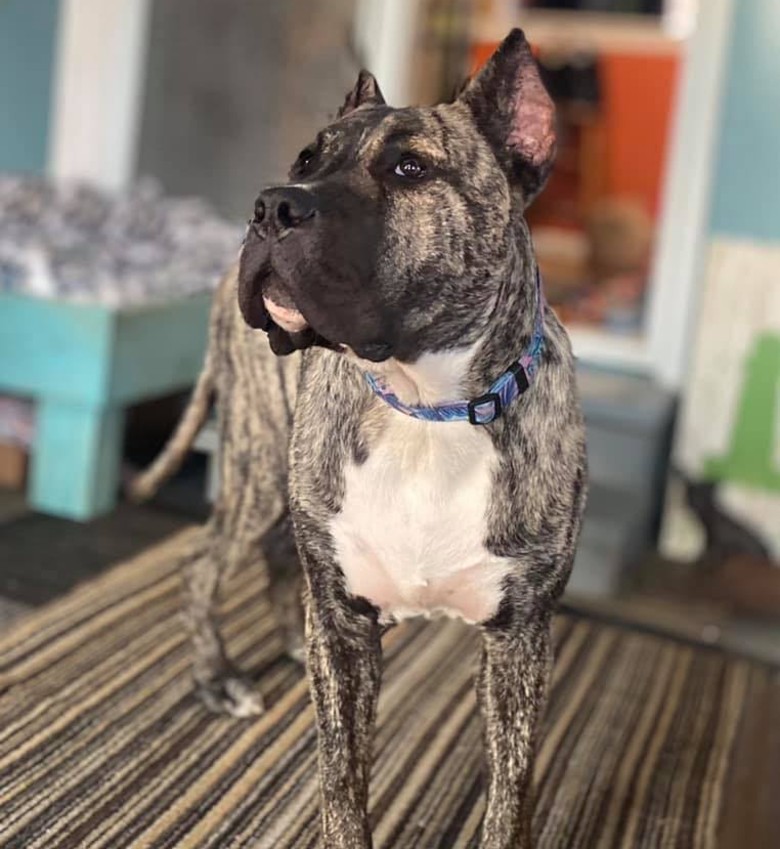 "When I saw that they were having a contest, I thought it would be a fun thing to enter him in," he says. "Once I saw all his amazing extended family members rally around him, it was important for me to get his story out there and represent him the best way possible."
And once Ethan made it further along in the process, the Busch team really got to know him.
Related: Busch Gives Away 3 Months' Worth of Beer for Those Who Foster or Adopt a Dog
"He has an amazing personality, and it shows through in his pictures, but if you figure in his incredible journey the last couple months, I think it makes you want to learn more about him," says Callaway. "And when you learn more about him, you find out even more what an amazing spirit he is."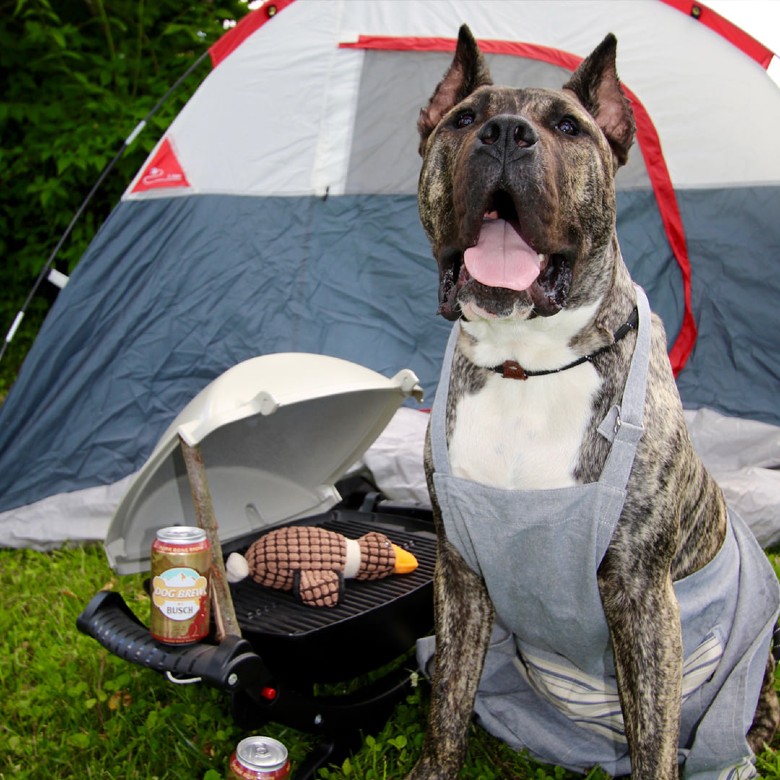 When Ethan was named CTO, Callaway was shocked.
"When I found out he won, I was blown away," he says. "Less than four months ago, he was dumped, dying in our parking lot. And now he is being recognized by a fantastic company that has embraced him, is excited to be represented by him, and share his story with the world."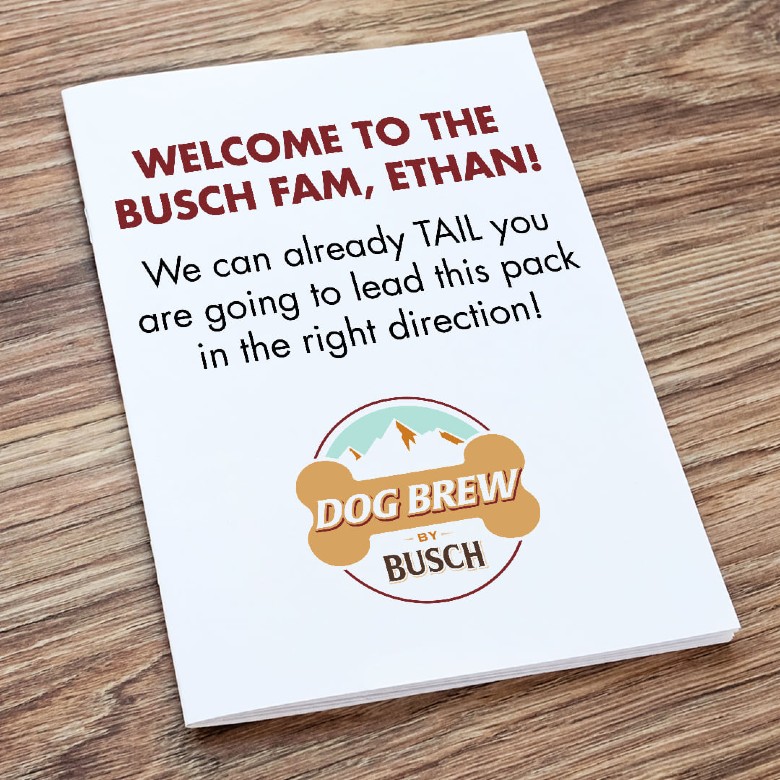 While Ethan is loving the limelight, he's not able to just punch the clock. Responsibilities will include overseeing the expansion of the company's flavor portfolio, being an ambassador for Busch, and of course, being a taste tester. Besides the $20,000 salary, the Chief Tasting Officer will get health insurance (aka pet insurance) and doggy brewskis.
And while Ethan is going to be a fantastic CTO, what may be even more touching about this story is how many lives this dog, one who was knocking on death's door, has impacted.
"I can't even begin to describe the hope and inspiration he gives people. I have received letters, cards, and emails from people all over the world explaining to me what hearing his story has done for them. From being addicted to drugs and deciding to go to rehab to being diagnosed with cancer and not wanting to do treatment until they saw his story," says Callaway. "I am humbled by all these stories, and have made it a point to try every day to spread happiness in the world through Ethan."
Related: Dog Delivers Wine to Customers to Help With Social Distancing During the Coronavirus