It was a close call this past weekend, but after some serious deliberations, Scamp the Tramp took home the top prize at the World's Ugliest Dog Contest.
Hailing from Santa Rosa, Calif. Scamp the Tramp had some tough competition going against 18 other dogs from all over the country, but in the end, it was his sweet nature that won over the judges.
Related: Zsa Zsa, the English Bulldog Who Was Recently Crowned World's Ugliest Dog, Has Died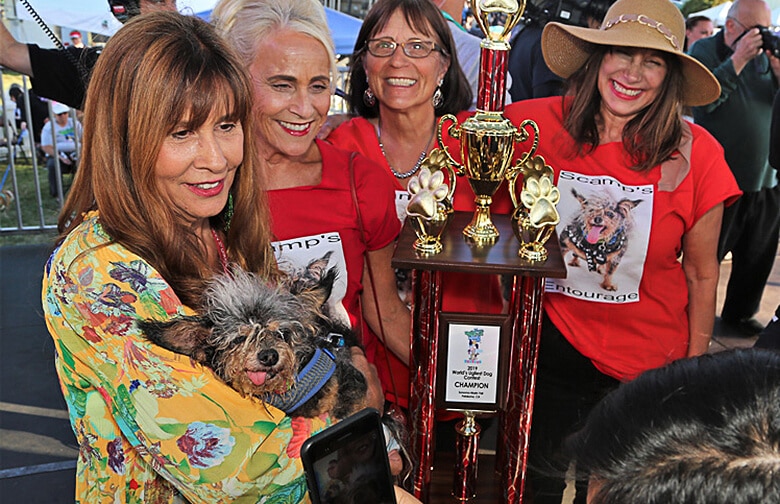 "Scamp defines ugly with cute, winning all of our hearts. Let's all paws for a moment and celebrate the World's Ugliest Dog: Scamp!" judge Kerry Sanders, a NBC News correspondent, said in a statement.
Scamp was rescued by his owner Yvonne Morones in 2014, who pulled him from a shelter in his last hour. She calls him her "Rastafarian dog," not  only for his natural dreadlocks, but also for how they started their new life together.
Related: Winner of World's Ugliest Dog Contest, Shows True Inner Beauty of Rescue Dogs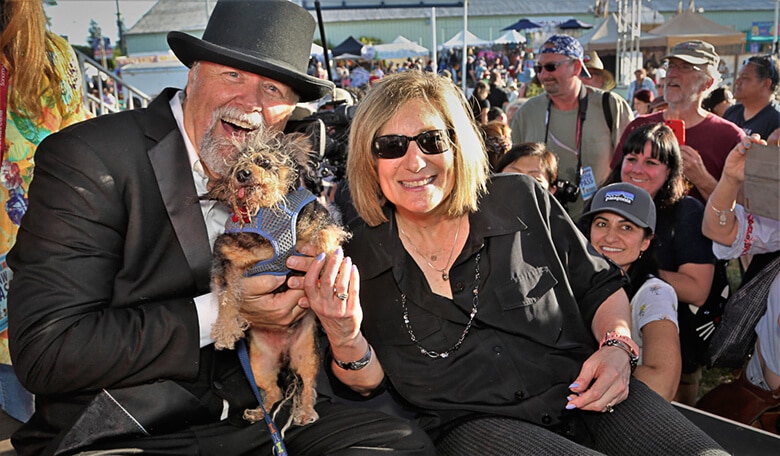 "It was on the way home that I knew I made the right choice. There we were, two strangers in a car on the way home to a new start," she said in a statement. "Bob Marley was playing 'One Love' and I looked over and little Scamp was bobbing his head. It was like he knew he had found his forever home."
Because he is the top dog, Scamp and his mom were featured on NBC's Today Show, received a huge trophy and $1,500, which will go to the Humane Society of Sonoma County, Angels Fund and Compassion Without Borders.
Other pups who were looking to take home the crown included  a 7-month old American Staffordshire Terrier who has a severe form of Carpal Laxity Syndrome, making it hard for her to walk; Wild Thang, a 3-year old Pekingese who beat distemper but has long-term effects, including tongue paralysis; and Tostito, a Chihuahua with no teeth due to poor dental hygiene. All of the dogs are rescues.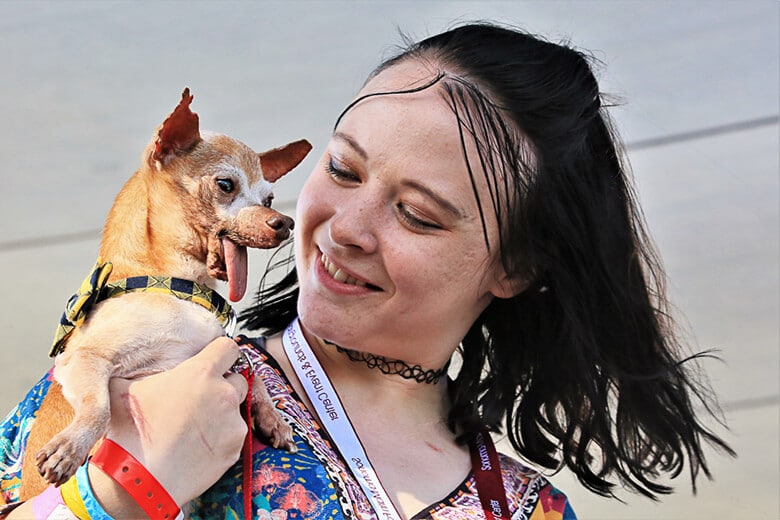 Around for nearly 30 years, the contest, which takes place at Sonoma-Marin Fair in Petaluma, Calif., truly is meant to exemplify the saying "beauty is in the eyes of the beholder." It is meant to celebrate the uniqueness of dogs and the deep bond they share with their humans, imperfections and all.