A big, lazy, snorting, drooling Neapolitan mastiff waddled her way to world fame on Friday in Petaluma, Calif., as the 29th winner of the World's Ugliest Dog award for 2017. Besides winning a large trophy, a host of media attention and $1,500, Martha gets to show the world how every dog is beautiful inside.
She beat out 13 other dogs for the title, including Moe, a 16-year-old Brussels griffon-pug mix, who came in second, and a 14-year-old Chinese crested-harke mix named Chase who took third place.
The 3-year-old gentle giant became a crowd favorite as soon as she lay down on the stage at the Sonoma-Marin Fair, her wrinkly face drooping all over the ground, and instead of parading for the judges, she appeared to take a nap.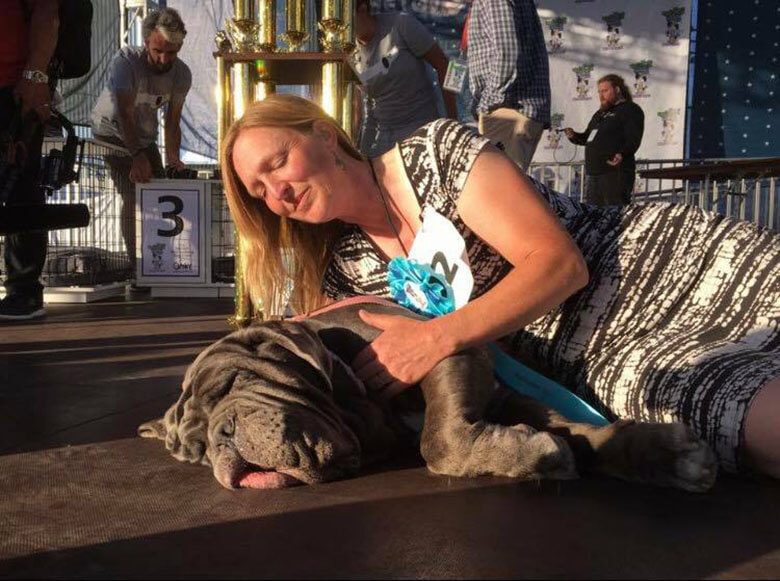 Like the majority of dogs entered in the annual contest, Martha is a rescue. Shirley Zindler of Dogwood Animal Rescue Project in Santa Rosa fosters her.
"We took in Martha in the middle of May when a fellow rescuer saw her on Craigslist and could see that she needed help," says Zindler. "She was nearly blind and in chronic pain. We agreed to take her in and get her the surgeries she needed to regain some sight and relieve her pain."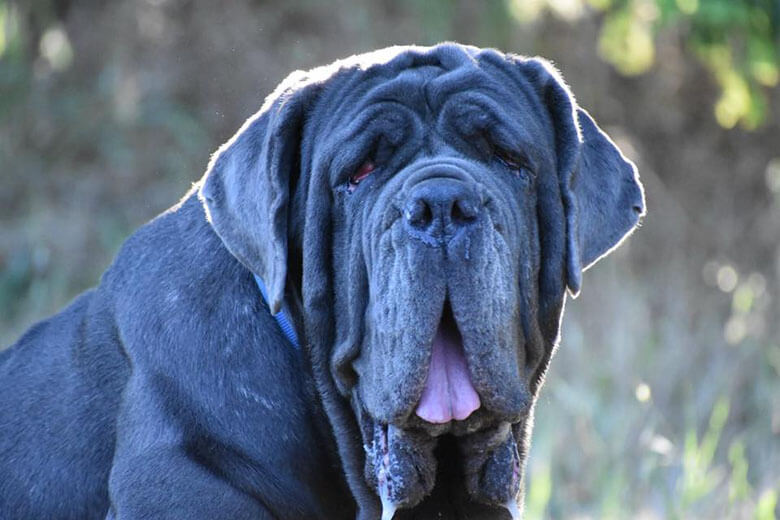 Related: Dog Allergic to Humans, Finally Gets to Snuggle Up to Them
She had corrective surgeries to keep her lashes and rolls of skin from rubbing against her eyeball and causing constant pain and irritation. "She's blind in one eye but we saved the sight in the other," says Zindler. "I've been fostering her since that time."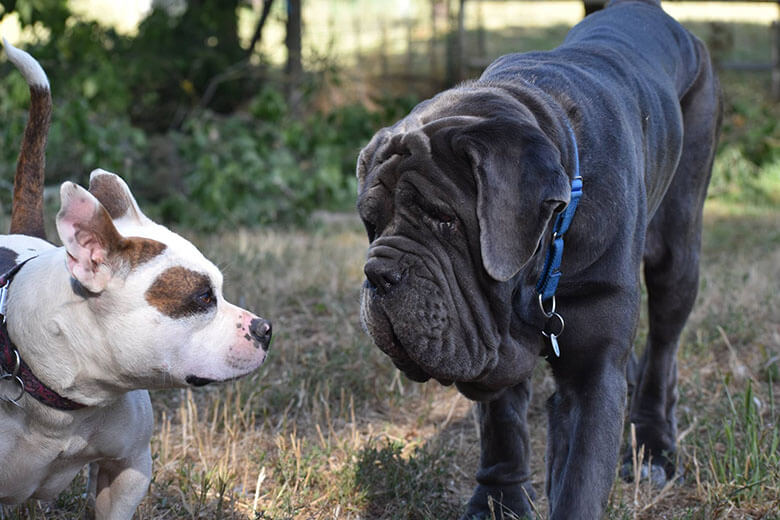 It became immediately apparent that Martha had star quality. "I would describe her as sweet, sedentary, comical and adorable," says Zindler. Besides her winning personality, many people commented on her unique and unusual appearance. "She's bigger than most dogs and has unique features. I think the combination of wrinkles, her long face, extra skin, red eyes and huge size are appealing."
Zindler decided to enter the Mastiff in the contest at the last minute. "We felt that it would bring attention to rescue dogs and that if she won, the prize money could help other dogs in need."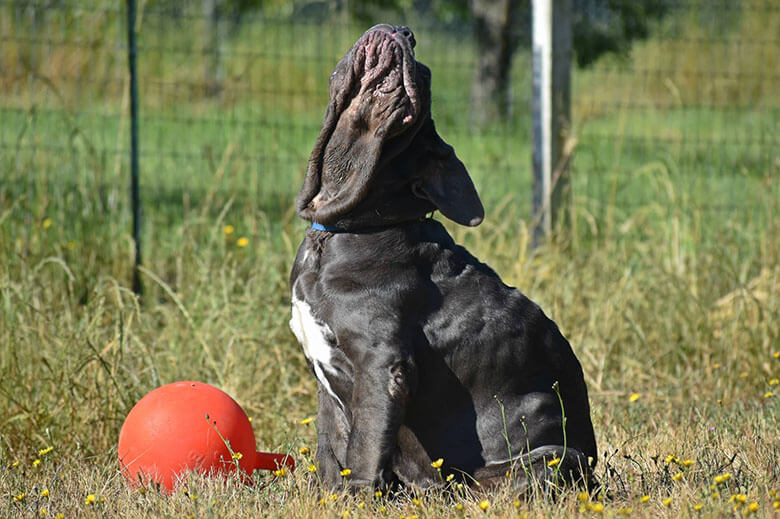 Most of the dogs entered are small breeds, carried to the judges' table in their owners' arms. Martha was the only one who was too big to carry. "Some people were predicting that she would win, and I thought it was possible. Still, it was a great privilege. All the prize money will be donated to the rescue that paid Martha's bills."
After a whirlwind media tour as the Ugliest Dog winner, Martha will settle down with her forever family who lives close to the Dogwood Animal Rescue Project.