The dog who was recently crowned World's Ugliest Dog has passed away.
Zsa Zsa, a 9-year-old rescued English bulldog, died on Tuesday morning.
"We found her passed away where she sleeps at night," her owner Megan Brainard tells This Dog's Life, adding, "She was healthy and had no health problems going on."
In June, Zsa Zsa won over the hearts of judges at the World's Ugliest Contest with her swagger, slobber and sass.
Related: An English Bulldog Named Zsa Zsa Wins World's Ugliest Dog Contest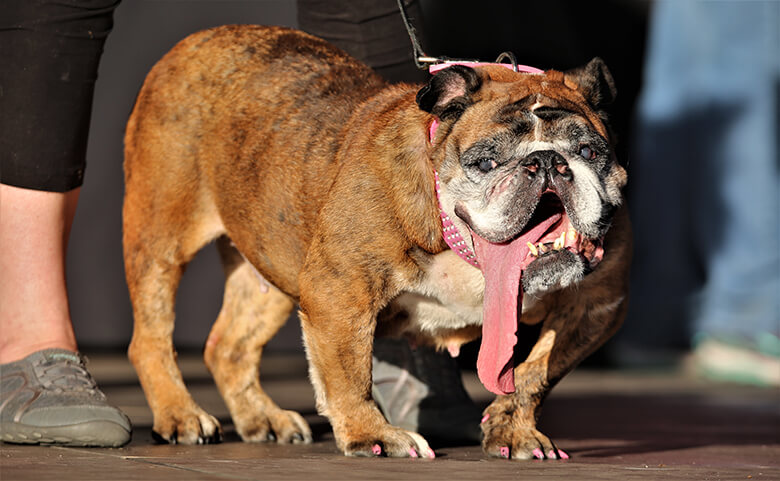 The competition, focused on celebrating "the imperfections that make all dogs special and unique," was a perfect fit for the English Bulldog, who spent 5 years being bred at a puppy mill before being rescued by Brainard.
Related: 15 Breeds That Are Susceptible to Hip Problems
"Her mother saw her beautiful picture on pet finder and HAD TO HAVE HER!" the dog's entry to the contest said.
She ended up beating out 13 other dogs to take home the crown — and a huge trophy.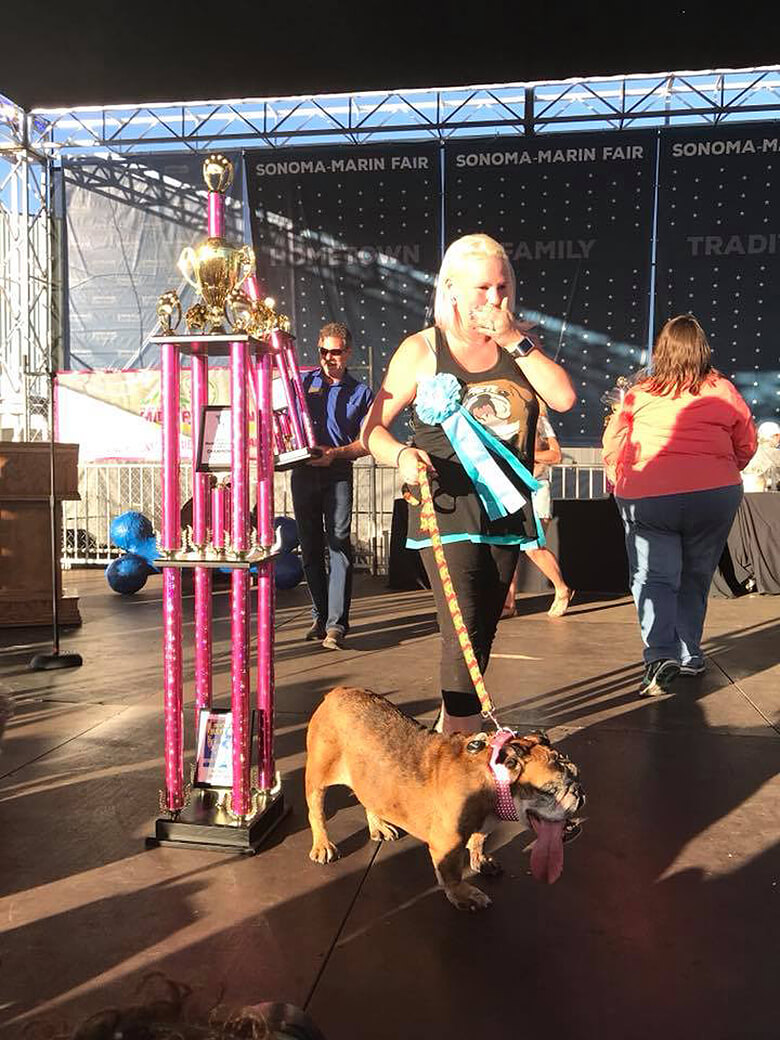 After the win, Zsa Zsa spent her last days living the life — taking pictures with fans, appearing in the Today show and other media outlets, while of course, getting spoiled by her family.
While she will be extremely missed, her legacy will live on.
"I hope she makes an imprint on the world," says Brainard. "Ugly is beautiful."
Related: United Airlines Announces 21 Dog Breeds That Won't Be Allowed on Its Airplanes