A dog showed his rescuer how grateful he was after being saved from death row – and the moment went viral.
Schenley Hutson-Kirk, who founded Ohio-based Hound Rescue and Sanctuary with her husband Joe, saw a 2-year-old beagle on the euthanasia list at Franklin County Dog Shelter. The dog, now named Gregory, was discovered wandering the streets and was picked up. Initially, considered healthy, the beagle tested positive for heartworm. This is when he was put on death row.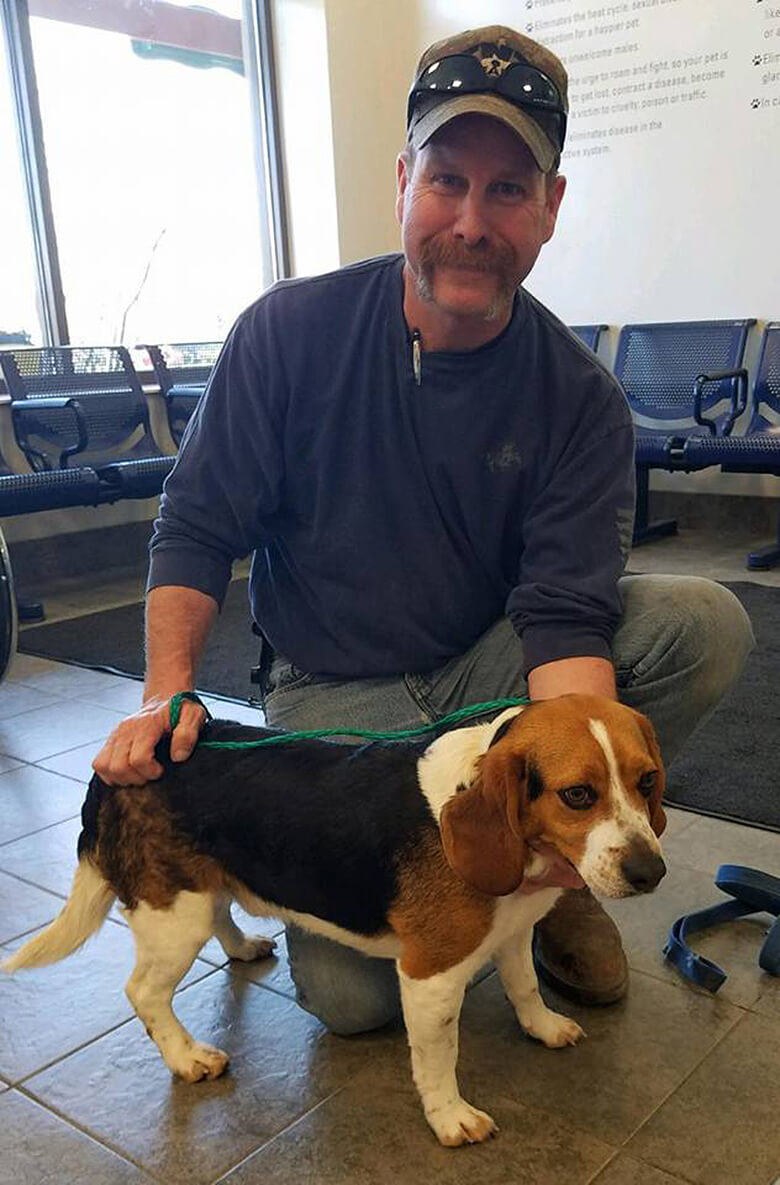 Related: Abused Dog Now Helps Abused Children
"When we saw Gregory on the list, we knew we had to save him,"Hutson-Kirk told This Dog's Life. So her husband drove two hours to pick him up. This is when the moment occurred.
During the ride home, it seems Gregory knew he was saved. He leaned his head against Joe, looking up at him with gratitude.
Joe snapped a picture of the moment.
"The BEST Freedom Ride Picture EVER!" wrote Hutson-Kirk in a Facebook post that has been shared more than 10,000 times. "'Gregory' is one thankful and appreciative Beagle! He KNOWS he is SAFE!"
She added, "This is what makes it all worthwhile! This is why we rescue!"
Hutson-Kirk told us that her husband knows he should always crate a dog when transporting, but this one time, he couldn't resist. He felt Gregory had been caged up for too long.
Gregory is now being taken care of by the duo and is continuing to be treated for heartworm. Despite his past, Hutson-Kirk told us that when Gregory arrived at home, "I too got to enjoy the loving and affectionate disposition of this sweet little beagle!" She added,  "He is very well behaved in the home, is happy-go-lucky and just an absolute joy to be around!"
Related: Every Day Rescue Dog Snuggles Up to Baby Boy for Nap Time Cuddles
With Gregory's popularity, there is already an application pending for him. has already found a home. After his heartworm treatment is completed (about two months), he will head to Columbus, Ohio to meet his new potential family.