Pier 39 is one of San Francisco's hottest tourist destinations. The two-level, open-air festival marketplace hosts more than 100 specialty retail shops, restaurants and attractions and boasts a five-acre waterfront park, 300-berth marina and shelter for California sea lions. On a clear day, the Golden Gate Bridge shines and Alcatraz Island lurks on the horizon. At this famous pier you can find the boats of the Blue & Gold Fleet .
Named for company president Roger Murphy's love of his alma mater the University of California, Berkley, the Blue & Gold Fleet proudly serves as the provider of ferry and water excursion services on San Francisco Bay. And on its ships, the sea lions aren't the only critters you'll hear barking.
That's because Blue & Gold Fleet welcomes canine companions on board its vessels. Although its dog-friendly policy began as a way to include passengers who relied on service animals, "Over the years this policy has expanded to include all passengers who own dogs," said Miguel Garcia, a company representative.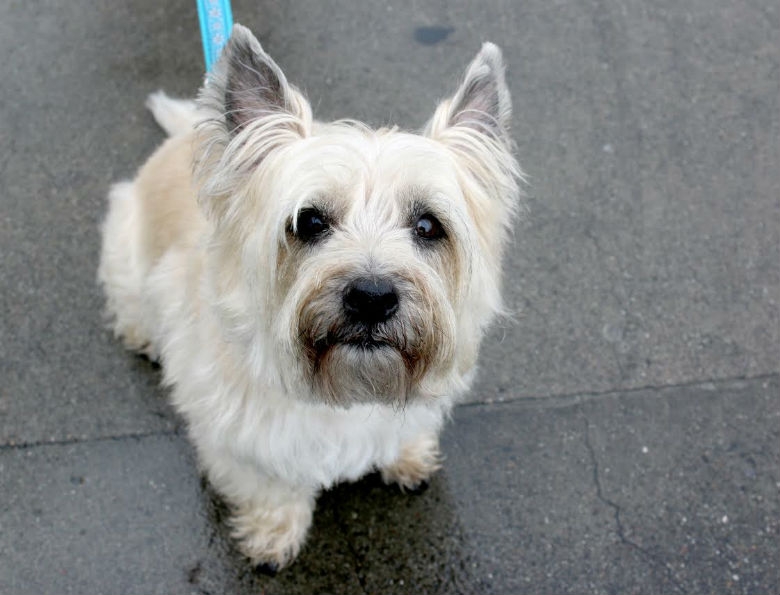 Now it's the proud provider of the famous one-hour Bay Cruise Adventure, the 90-minute "Escape from the Rock" cruise and RocketBoat, the ultimate high-speed thrill ride along the city's waterfront.
Related: This San Francisco Bistro Rewards You for Bringing Your Dog With a Sweet Wine Deal
The Bay Cruise Adventure is a one-hour, fully-narrated cruise along San Francisco's historic waterfront, offering remarkable views of the city's most popular landmarks, including Pier 39 and the infamous California sea lions.
On the Escape from the Rock cruise, visitors spend 90 minutes touring under the Golden Gate Bridge and around the island of Alcatraz while listening to a multi-language audio tour of its gruesome history.
RocketBoat is a wholly unique experience unlike any of the others. Guests spend 30 minutes racing across the bay at thrilling speeds as white-knuckled captains guide them through breakneck twists and turns – so you may want to leave Fido with a trusted landlubber for the duration.
Puppers seeking a more relaxing experience might enjoy the ferries to Tiburon or Sausalito, both utterly charming seaside villages offering a buffet of experiences, from artisanal wineries and haute cuisine restaurants to antiques and art galleries.
Blue & Gold Fleet began operations in 1979 with just three humble passenger boats offering pleasure cruises from the West Marina.The fleet has grown a bit since then, adding commuter ferry services for Alameda and Oakland in 1991 and Vallejo in 1994, and with the acquisition of the majority of the assets from Crowley Maritime's Red & White Fleet and the city's blessing to operate the San Francisco Bay Ferry System, it has become one of San Francisco's largest ferry and land tour transportation provider. That's plenty of opportunities for your pooches to get out on the water!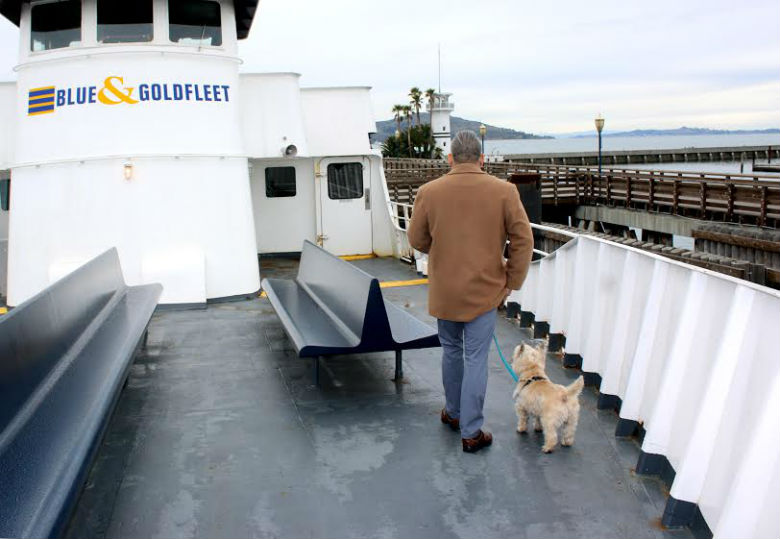 Related: Hundreds of Corgis Descend on San Francisco Beach for Corgi Con
If something a little more celebratory wags your tail, Blue & Gold Fleet also offers private and special event cruises, including opportunities to view Independence Day fireworks and witness the illumination of The Bay Lights, the world's largest LED light sculpture. When asked whether the company has ever completely gone over to the dogs – for a cruise, that is – Miguel said, "We're always trying different ideas when it comes to special events. We'll think about it!"
And if that weren't enough, Blue & Gold Fleet has been recognized as a leader in environmental stewardship and passenger safety. "Our commitment is to safety, to the environment, and to providing excellent customer service," said Miguel. The company's been recognized as environmental leaders in the maritime industry, having been honored with awards for their efforts to reduce and prevent pollution and certified in environmental management. They've also earned a national marine safety award from the Passenger Vessel Association, so when Miguel says that they're committed to safety, he means it.
That commitment to safety means that passenger pooches need to be leashed or kenneled at all times while riding, but we'd expect nothing less from the company who was awarded TripAdvisor's Certificate of Excellence for its outstanding service, professionalism, and dedication to emergency safety drills. The award places Blue & Gold Fleet in the top-performing ten percent of businesses on TripAdvisor, so you know you and your four-footed friends are in good hands.
Related: Dogs Hit the Waves for First World Surfing Championships in Northern California