This past weekend dogs hanged 10 at the first annual World Surfing Championships in San Francisco.
More than 400 pups and people made their way to Linda Mar Beach to watch some talented dogs hit the waves and compete for the top-dog award in each heat.
While there were plenty of onlookers, only a few pups braved the chilly water to compete in the event. Still, it was considered a success.
We had a great group of dogs who gave it their all, and it was fantastic, says A.K. Crump of TasteTV, the company behind the event, adding the crowd loved the event. "They were in awe. Cheering, screaming, saying they couldn't believe their eyes. It's the kind of reaction you want for these athletic canines."
Related: Thanks to Surfing Dog, Two Dying Girls' Wish Comes True
Abbie Girl, an Australian Kelpie, took home the top prize, but Brandy the Pug was close on her heels.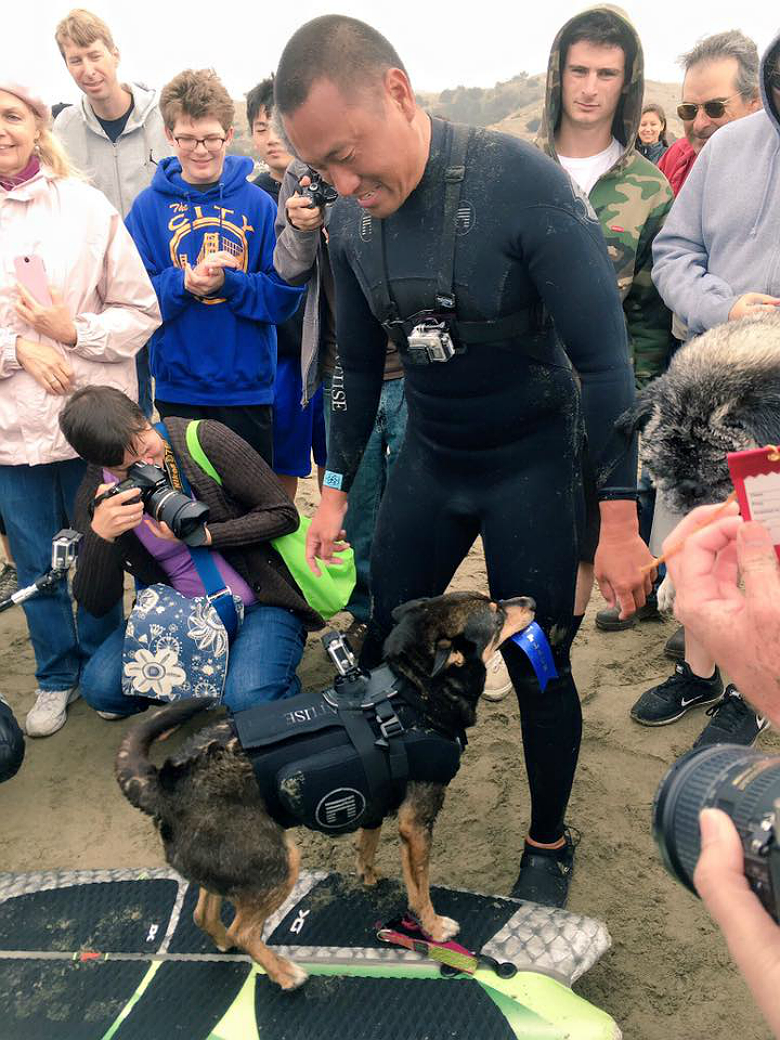 The dogs were judged on the size of the wave, length of the ride and overall confidence, among other things. The pups wore life jackets and got to choose between a foam or fiberglass board.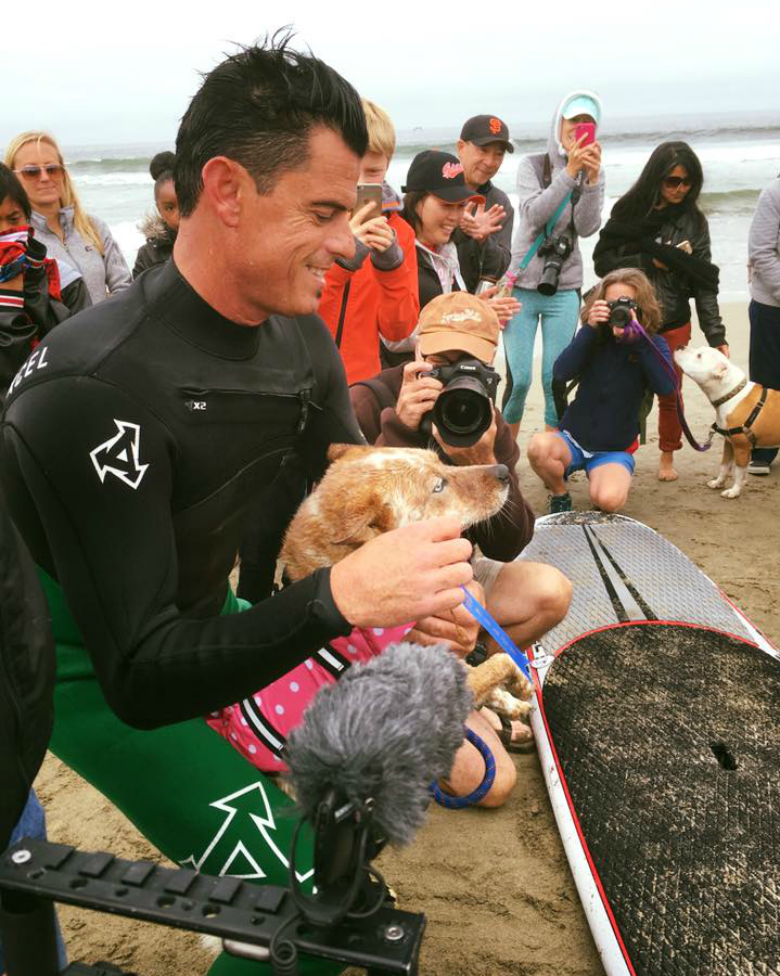 The event raised money for charities, including the Marin Humane Society, Muttville, and the Peninsula Humane Society.
Related: 22 Spectacular Pictures of Dogs Riding the Waves at the Surf City Surf Dog Competition
Besides the surfing competition, audience/ viewers got to enjoyed
Here is a breakdown of the winners:
Top Dogs (trophies)
1. Abbie
2. Brandy
3. Skyler
Small/Medium Dogs
1. Abbie
2. Brandy
3. Wes
Large Dogs
1. Skyler
2. Barb