A restaurant just launched a dog menu – and it is going to cost you a couple bones.
The Wilson in New York City debuted its swanky dog menu for its four-legged patrons. Designed by culinary director Jeff Haskell, pooches can choose to nosh on grilled chicken ($16) or pan-roasted true north salmon ($28) with a side of vegetables, if they are on a diet. For those dogs who just want a little something to nibble on, they can choose from a side of mixed berries for $14 (all dog-friendly) or heirloom carrots and sliced apples for $11.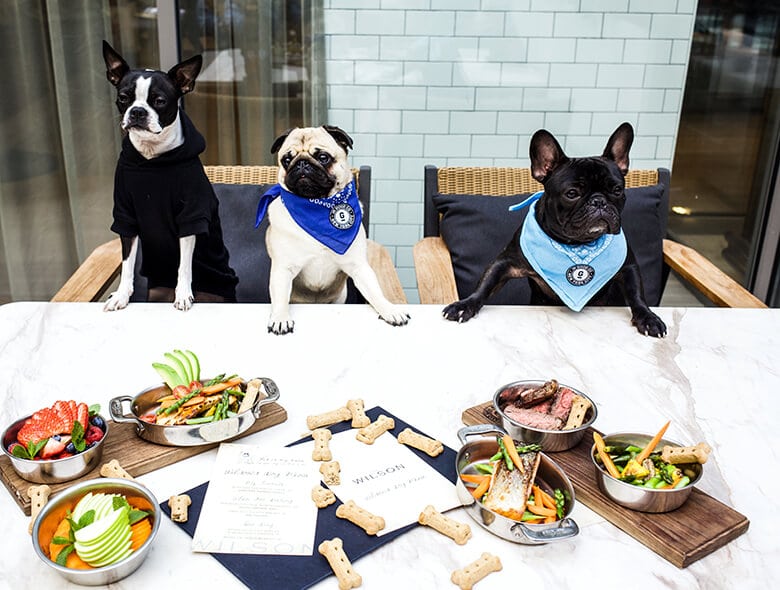 Related: The Complete Guide to Making Home-Cooked Dog Food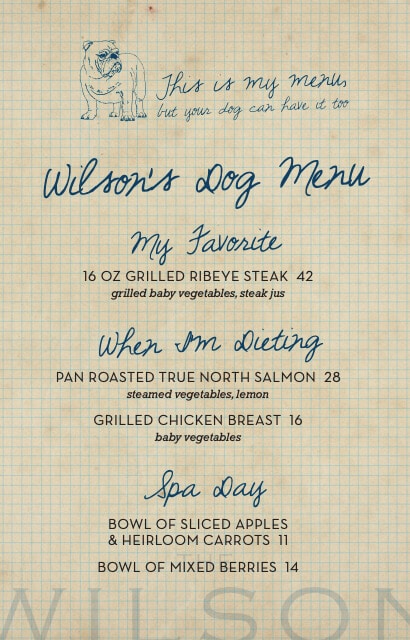 And for those who want to go big, The Wilson offers a 16-oz grilled ribeye steak with grilled baby vegetables. The entrée will set you back 42 bones.
And if for any reason your dog turns up her nose, all meals are perfectly fit for us humans, too.
The menu and the opportunity for your dog to dine with you is only available on the front terrace outside. (Sigh: if only we lived in Europe.)
Haskell's inspiration for the menu came from his own best friend.
Related: A Restaurant Wants to Pay Someone $100 An Hour to Pet Dogs
"My wife and I have a very sensitive English Bulldog named Stella," he tells This Dog's Life. "I cook the items on the menu for her at home and she loves them so it made sense to offer her 'favorites' at The Wilson.
The menu pays homage to Stella, with it featuring a Bulldog and the words, "This is my menu, but your dog can have it, too" at the top.
The Wilson will offer the dog menu throughout the warmer months.
Related: This Adorable Foodie Pup Shares the Best Dog-Friendly Restaurants In L.A.