Considered 'too sociable' for police work, a German shepherd now spends his time greeting visitors at the governor's mansion in Queensland.
Named Gavel, the dog was being trained to be a police dog but after being tested, officers believed he "did not display the necessary aptitude for a life on the front line," according to the BBC. Apparently, he'd rather meet people, than chase them.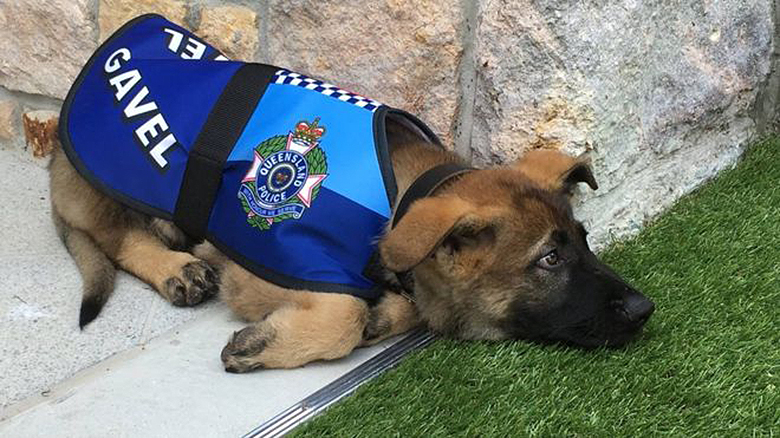 Fortunately his foster was Governor Paul de Jersey of Queensland and thought the pup was suited for another job: Vice-Regal Dog.
Related: How Our Presidents Have Inspired Us to Name Our Dogs
Now the official dog at the governor's mansion, Gavel has very important duties, including welcoming guests and tour groups, along with participating in certain ceremonies. For his position, he wears a special uniform, a ceremonial coat.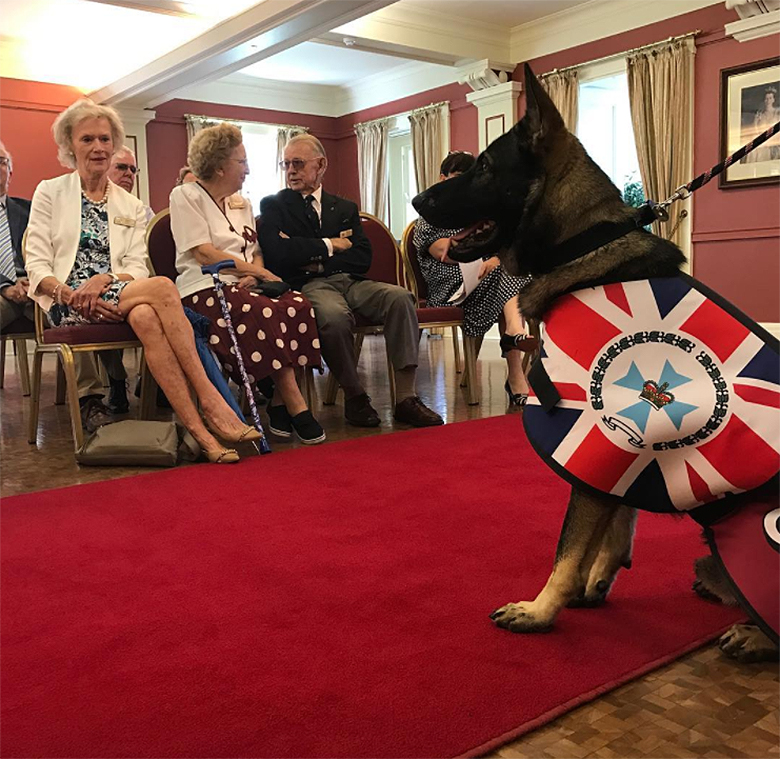 "He has outgrown four ceremonial coats, undergone a career change and brought untold joy to the lives of the governor, Mrs de Jersey, Government House staff, and the thousands of Queenslanders who have since visited the estate," the office of Governor Paul de Jersey told the publication.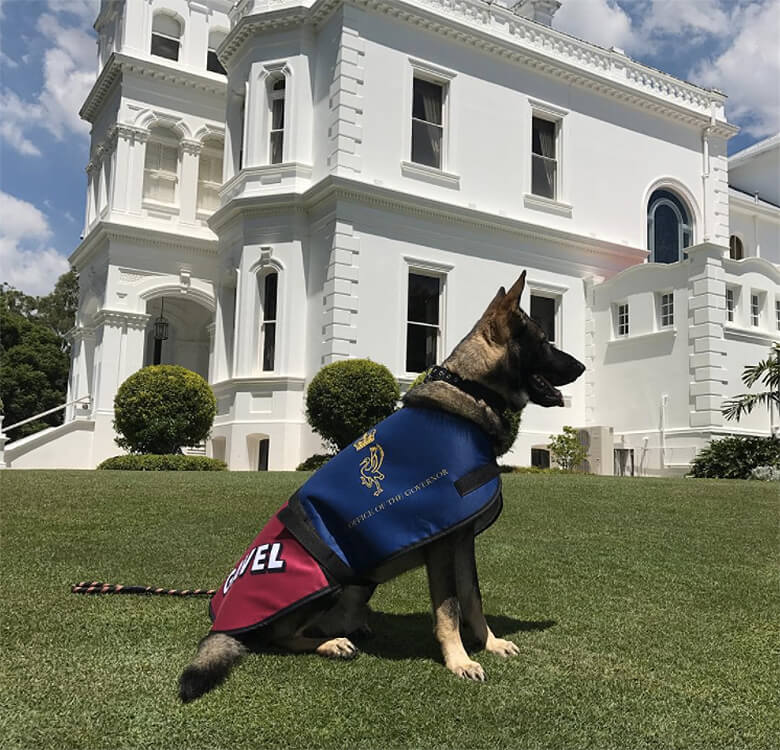 Related: Homeless Man and His Dog Bike Across Country to Raise Awareness for 'Vets and Their Pets'
The transition to VRD came this past February. The governor had been fostering the dog since he was six weeks old, and had big hopes for him.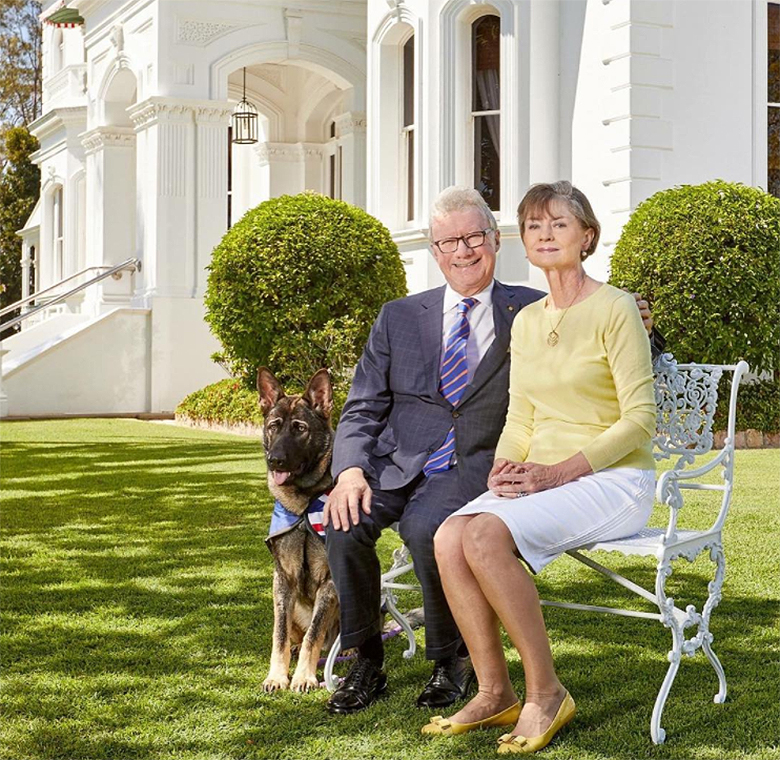 "Gavel comes from a long line of pedigree… if the family bloodline is anything to go by, in 16 months Gavel will be tracking and catching criminals as a proud member of the Queensland Dog Squad!" the governor's office wrote.
While it wasn't his calling, at his new spot, he will just be fine. "At one of Brisbane's most prestigious addresses, it is unlikely Gavel will be complaining any time soon," the office wrote.
Related: After Dropped Off at a Shelter, This Dog Is Now Saving Koala Bears