A dog who was too rambunctious for family life has found a new calling: saving koalas.
Named Bear, the border collie/koolie mix was purchased from a local pet store in Australia, but because of his hyperactive and restless nature, he was too much for the family. They ended up taking him to a shelter – and this is where his new mission began.
The University of the Sunshine Coast in Queensland established the country's first Detection Dogs for Conservation program to help locate endangered animals (including koalas), detect pests and find at-risk native plants. The International Fund for Animal Welfare organization teamed up with them to find and train koala-detection dogs.
Related: Dogs at This Center Are Sniffing Out Ovarian Cancer
"Dogs' abilities to locate wildlife have been time and again trialed against humans', with a dog's sense of smell clearly being more efficient, accurate and less biased," Rebekka Thompson-Jones, the communication manager at IFAW, told This Dog's Life. "Dogs can also follow a trail of scent carried by the wind further than the sight of the object."
Fortunately, Bear fit the bill.
Having been rescued from the shelter, he is in a training program with the university to detect the elusive koala bear, an animal that desperately needs our help.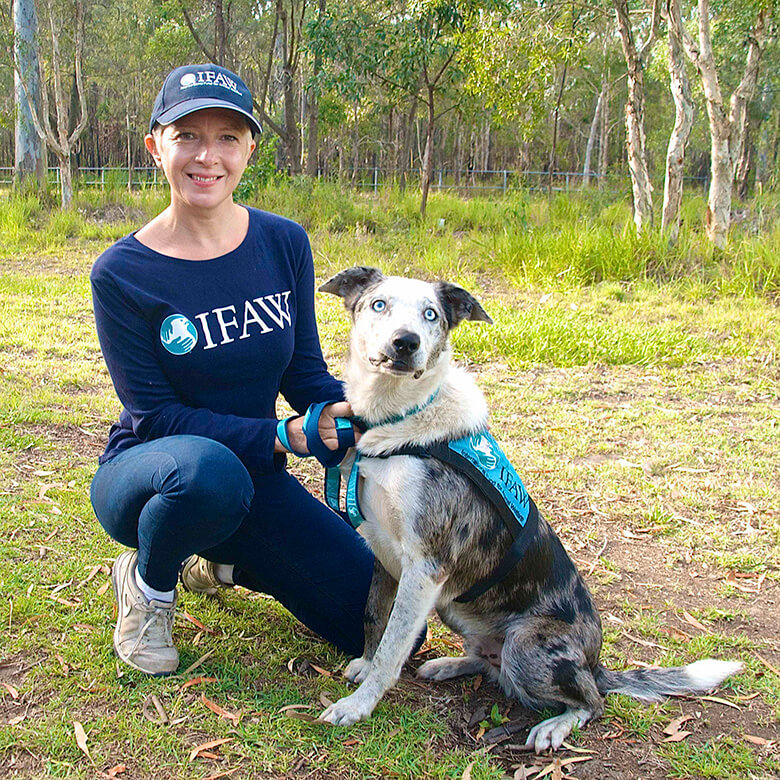 "Koalas' trees are being cut down at an alarming rate to make way for industry and urban sprawl," says Thompson-Jones. Because of this, the animals often are victims of road kill and attacked by dogs.
Related: New Study Reveals Why Dogs Are Able to Detect Diabetic Attacks
"In areas where their habitat remains, they are at increasingly risk to bushfires – something that happens regularly," she adds.
When koalas' habitats are at risk, the shy animal can be hard to find.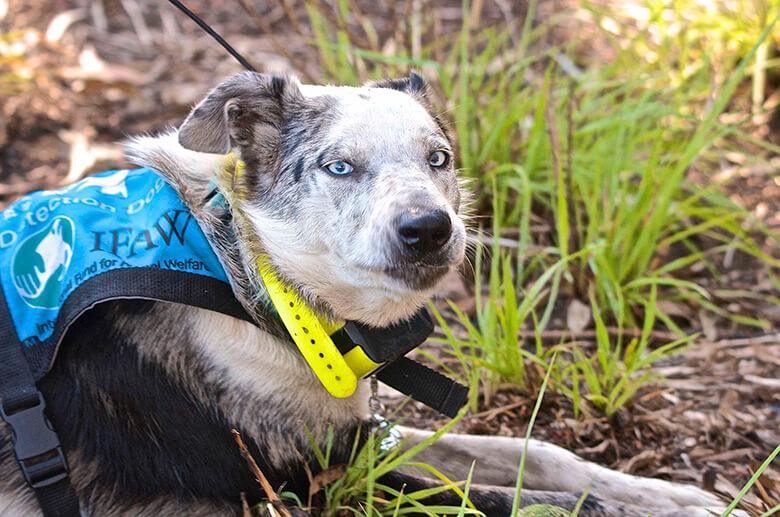 "Human spotters often miss them, which often leads to them being injured or killed," she says. "After bushfires, koalas are often only found weeks afterwards as they flee the fire by climbing high into the trees and are left burned and starving."
This is where Bear, and other dogs, can help. A dog's sense of smell is thought to be 1,000 to 10,000 better than ours. Bear has passed his preliminary tests with flying colors and is on track to be the first koala-detection dog to be able to sniff out an actual koala. (There are other koala-detection dogs, but they are trained to track the animal's poop.)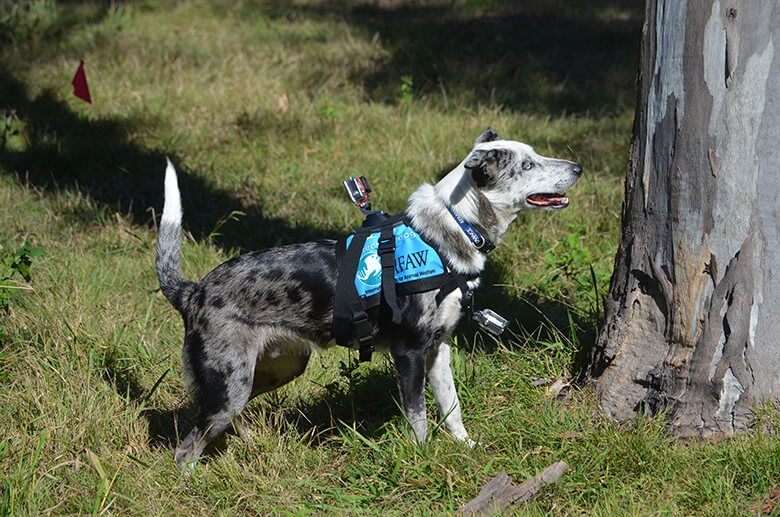 During his training, Bear is rewarded with his ball when he successfully tracks down a scent. For this pup, the ball is everything to him; it is the ultimate prize.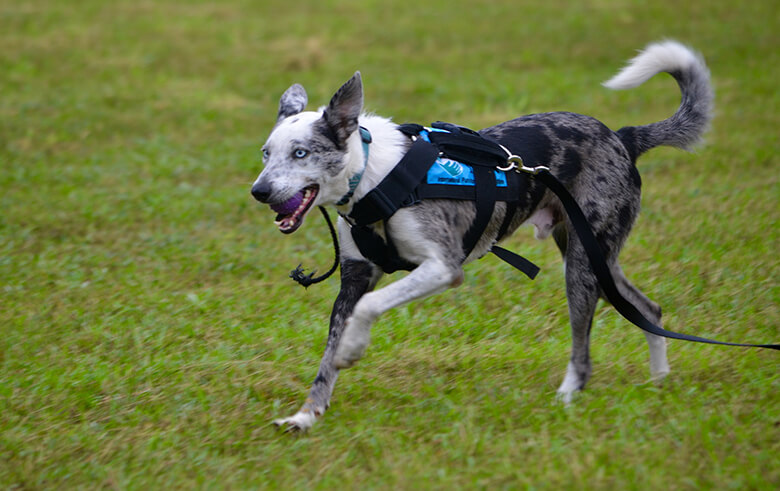 While he still has some time in the training program, it seems like he is hitting all his marks. If for some reason he doesn't qualify to become a koala-detection dog,  his training has helped him and he will be placed in a forever home.