It's the most wonderful time of the year: festive parties, egg nog and cookies, lights in the window and presents under the Christmas tree. But with all the hustle and bustle, it is easy to forget the routines that keep your four-legged family members safe.
Here are a few simple tips to keep your pup safe and happy this holiday season:
Rockin' Around the Christmas Tree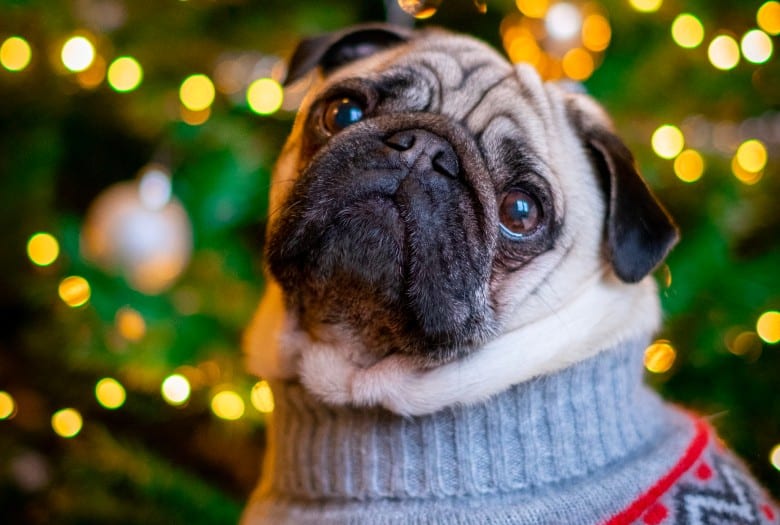 Fewer things could be weirder to a dog than bringing the outdoors into the home. Keep your curious pups safe by making sure your Christmas tree is securely anchored in its base.
Also remember that tree food is toxic to pets and can cause stomach aches and diarrhea. Invest in a tree skirt to cover the bowl at the base of the tree, so that your dog doesn't mistake the tree water for some delicious Christmas nog.
Related: 5 Ways to Keep Your Dog Safe During the Summer (Infographic)
Don't Have a Blue Christmas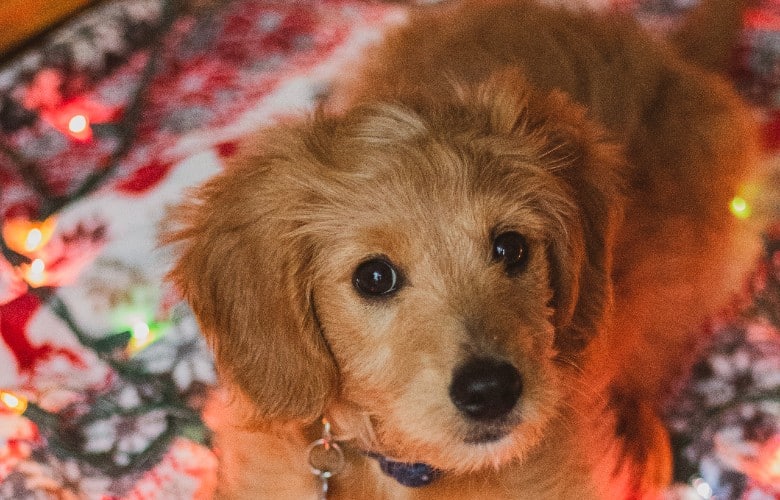 Perhaps the only thing odder than bringing a tree inside is hanging enticing baubles that just beg to be knocked down and played with. Make sure all strings of Christmas lights are tucked safely in the branches and your pup stays away from the outlets. Keep any ornaments far out of reach of little paws to ensure nothing gets chewed on, swallowed, or causes other injuries. Also, if you've got dogs or cats at home, forgo the tinsel! Eating it can lead to digestive problems — some so serious they may even require surgery.
Chestnuts Roasting on an Open Fire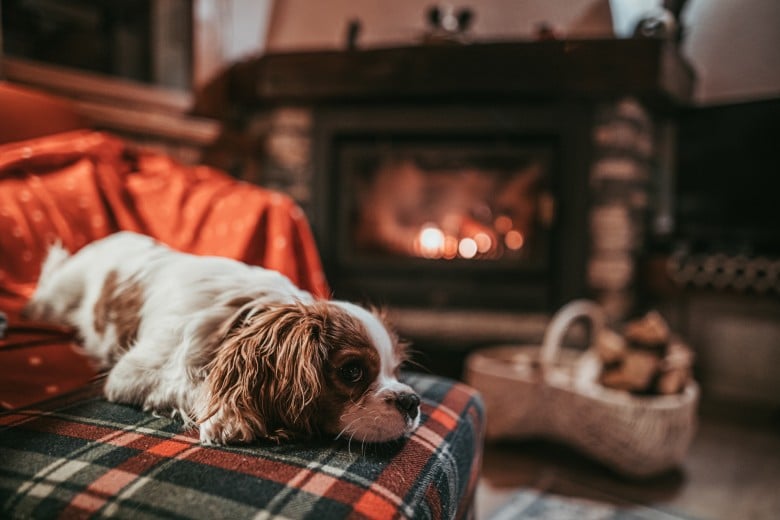 A fireplace may be cozy, but keep your pets away from open flames! Whether it's the fireplace, the menorah on the windowsill, or just regular old evergreen-scented candles, always be aware of open flames and keep them out of reach of four-legged family members.
Related: Infographic: How to Keep Your Dog Safe In Cold Weather
Kissin' by the Mistletoe
Mistletoe, holly, and poinsettias can all be toxic to dogs and cats. For example, holly and poinsettias can cause nausea and vomiting, while mistletoe can cause cardiovascular problems. Fake mistletoe will earn you just as many smooches as the real stuff, and it's safer for your pets (as long as it isn't swallowed). If silk flowers really aren't your thing, make sure to ask your local florist about pet-safe holiday bouquets.
Related: 5 Toxic Holiday Plants for Dogs
Pretty Paper, Silver Bells
Santa won't begrudge any good dogs their toys, but make sure to clean up any wrapping paper and ribbons. When picking out toys to fill paw-shaped stockings, remember to keep it simple. Toys with bells inside are easily torn apart in rush of new excitement. Stick to Kongs and other indestructible toys, rather than anything with little, easy-to-swallow pieces.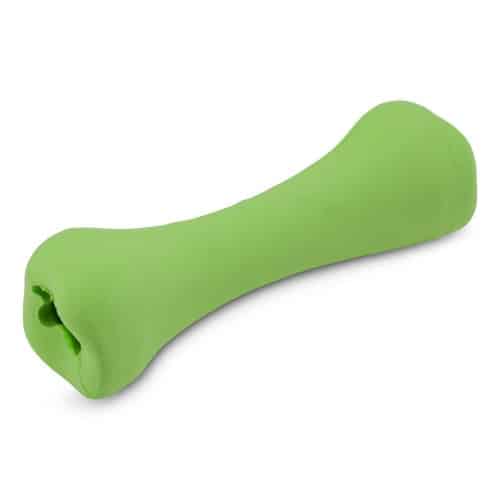 These tough toys can keep dogs occupied for hours, helping with mental stimulation, problem solving, and giving you a little break. From Beco, a company that prides itself in sustainability initiatives, the natural rubber bone bounces, wobbles, and has a hole for hiding treats or peanut butter. Of course, always supervise your dog during playtime.
Marshmallow World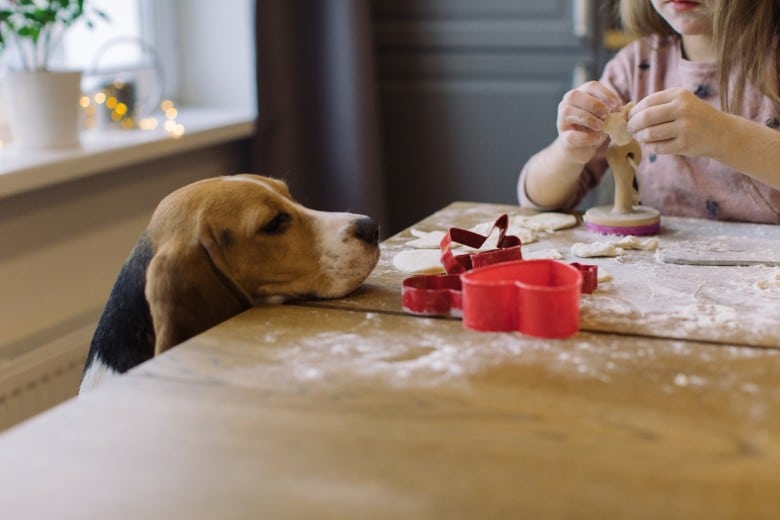 As always, keep human food away from canine jaws! The cookie jar is for Santa only. Make sure any and all chocolate is out of reach of your pets. If you're hosting a lot of children or even well-meaning adults who aren't familiar with dog diets, ensure they know the rules about what dogs can and can't eat — and consider setting aside specific dog-friendly treats.
Related: 5 Dog-Friendly Holiday Treat Recipes That Will Have Your Pup Drooling
3…2…1…Happy New Year!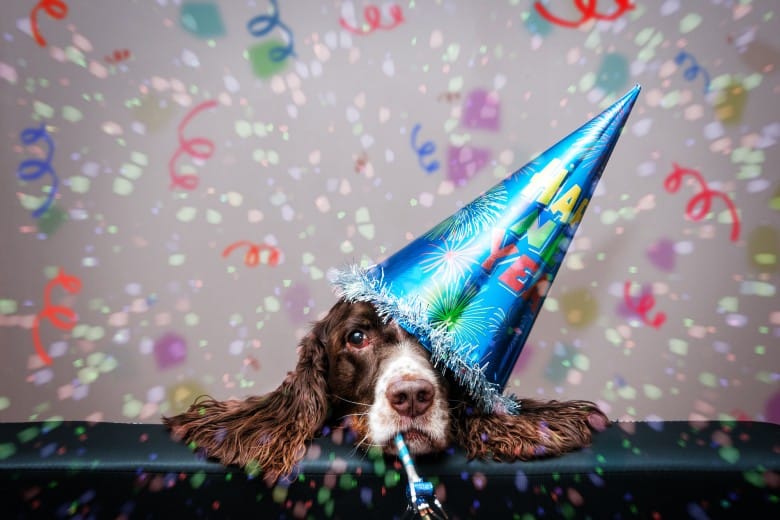 The New Year is always cause for rowdy celebration, but remember that your pet's sense of hearing is many times better than your own. Try to keep noisemakers to a minimum. Also remember that newly adopted dogs are often shy and easily frightened by loud sounds. If you're going to be celebrating the night away, keep a back room open for your pets as a safe place they can retreat to while you're busy being a party animal.
Related: 10 New Year's Resolutions to Improve Our Dog's Health and Happiness, According to Experts
This article has been updated.