A photo of a dog refusing to leave his unconscious owner's side has gone viral.
Jesus Hueche of Argentina was trimming his trees at his house when he slipped off his ladder, hitting his head on the hard concrete.
Knocked unconscious, someone in his Bahía Blanca neighborhood called the paramedics, while his dog, Tony, remained by his side.
Related:  A Dog in New York Stands On Corner and Gives Hugs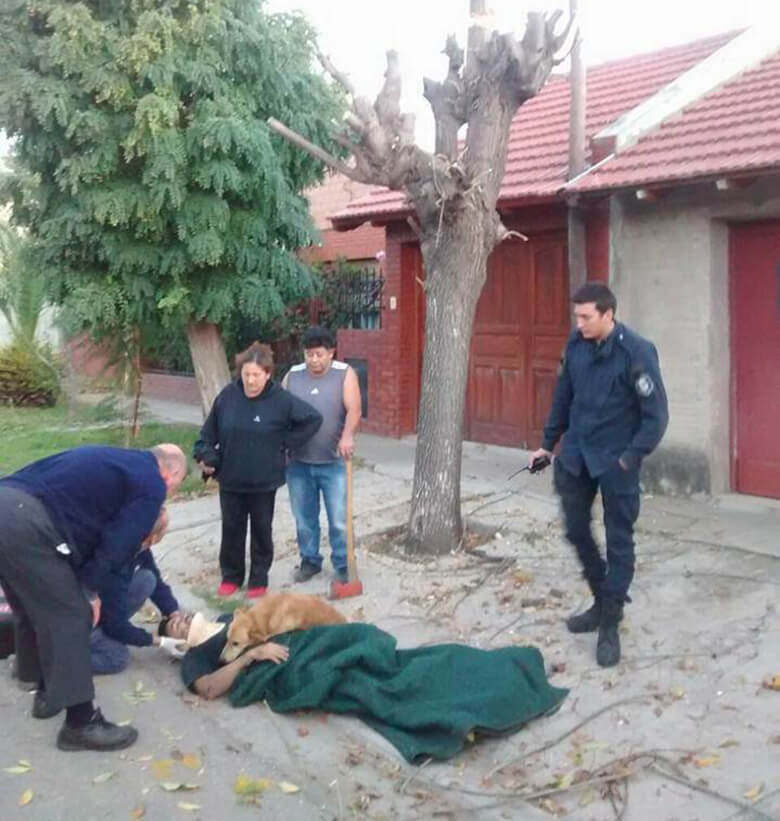 When emergency officials arrived and Huech was fitted with a neck brace, Tony continued to stay by his owner, even resting his head on his chest.
Related: Girl With Cancer Gets Special 'Bear Hug' Thanks to a Dog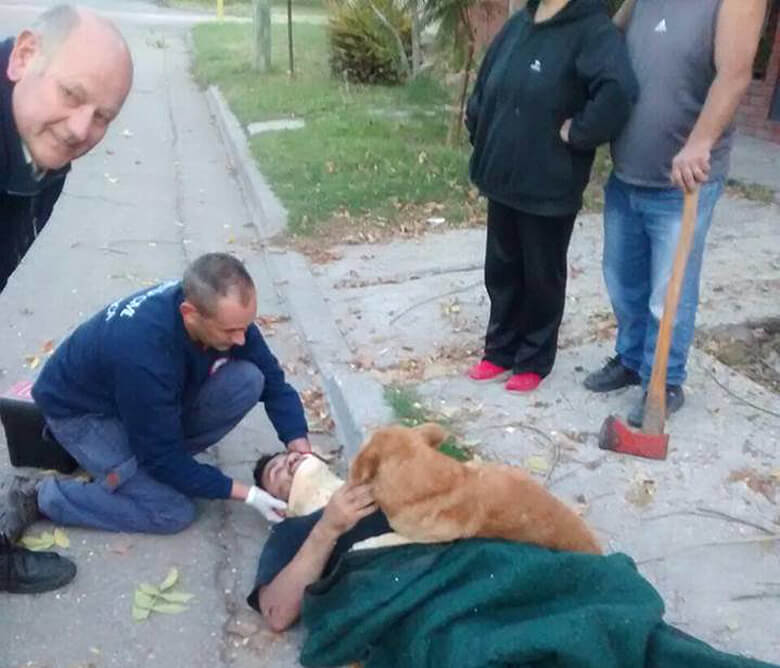 Thankfully, Hueche gained consciousness and with his dog by his side, gave him a pat to let his four-legged friend know everything is going to be okay. The faithful dog still remained committed to his owner.
When Huerche had to be taken into the ambulance, Tony tried to go with him.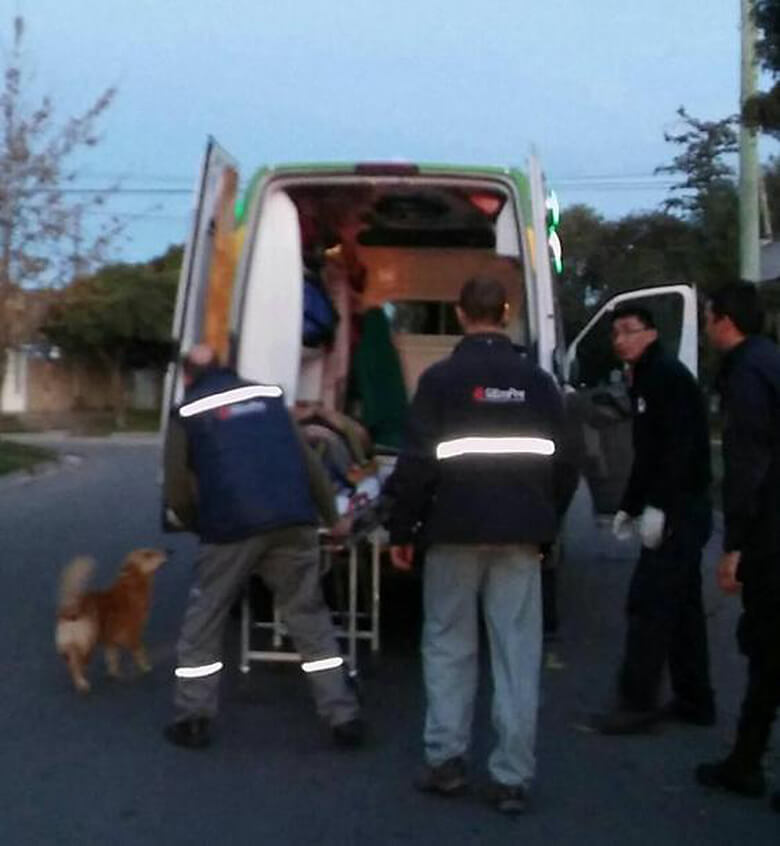 After being released, Huerche told a local station that Tony was rescued as a stray, which may explain his loyalty.

"One day we saw him on the street and adopted him, gave him love, food and is part of our family," Hueche told local  La Brujula 24 . "For me he's like a son."
Related: After Girl's Plea for Missing Dog Goes Viral, Her Best Friend Is Returned