While Olympian Gus Kenworthy didn't bring home a medal, he still won over the hearts of millions of dog lovers around the world.
The skier and his boyfriend Matt Wilkas visited one of the 17,000 dog farms in South Korea, in which animals are killed for their meat. Calling it a "heart-wrenching" experience Kenworthy says, 2.5 million dogs are raised in the country for their meat, with the animals being tortured and living in inhumane conditions, including being "malnourished and physically abused, crammed into tiny wire-floored pens, and exposed to the freezing winter elements and scorching summer conditions."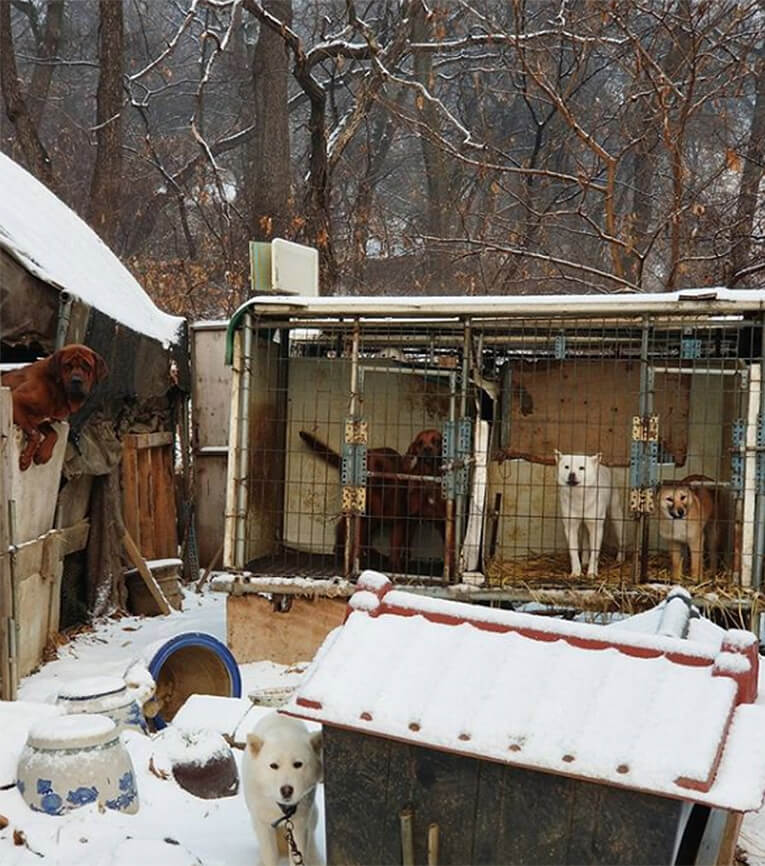 Related: Extremely Matted Dog Goes Through Amazing Transformation — And She Can't Stop Smiling
At the farm, he met a dog who he and Wilkas fell in love with. Named Beemo, she'll be joining the couple in the U.S. after she is given her vaccinations. "I cannot wait to give her the best life possible!" he writes.
As for the other dogs at the farm, Kenworthy says that all 90 will be flying to Canada and the U.S. to find their forever home. The Humane Society International worked with the farmer to help him realize this practice is not okay. The farm will be permanently shut down.
This was an encore to 2014, when Kenworthy was in Sochi for the Olympics and brought home stray pups, after the government had imposed an order to kill dogs wandering the street.
Related: A Marine and a Stray Dog From Afghanistan Save Each Other