Thanks to good Samaritans a neglected dog finally has something to smile about.
A severely matted dog named Holland was dropped off at an open shelter in Chicago. The dog was in extremely poor shape, with her hair matted and in agony.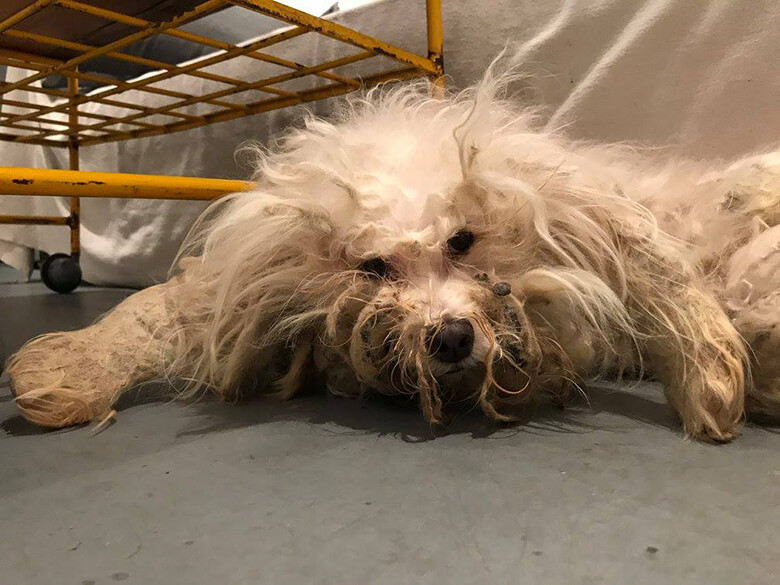 Not having the resources to help the dog,  the shelter reached out to Trio Animal Foundation, which agreed to take Holland.
Related: The 10 Best Dog Groomers in Manhattan for 2017
"The width of the matted fur on her legs was over 2-3 inches thick. A shell like casing of matted fur covered most of her back and it looked like an exoskeleton from behind. Holland's matted ears dragged the ground and were at least 6 inches long … they should have been more like 2," the animal rescue wrote on Facebook. "The wet matted tendrils on her face wreaked [sp] and she rubbed her face incessantly trying to itch her irritated skin."
The rescue group spent two hours trying to remove all the mats but was making little progress. "Grooming scissors could only cut through the very thinnest layers of dreadlocks around her eyes and face… we might as well have been using a child's safety scissors," the organization wrote.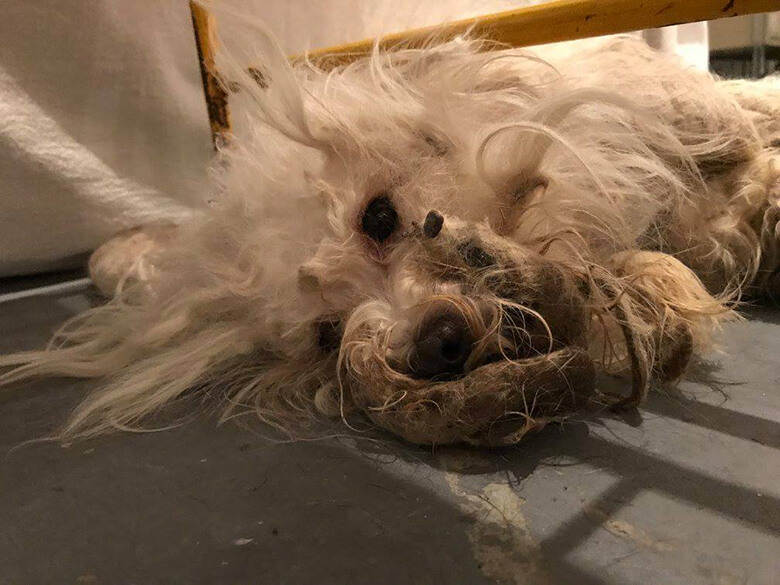 The dog was getting restless, stressed and scared.
So, volunteers decided to have her she should be "sedated for a surgical groom at the vet," so they could work on her without Holland being fearful.
Related: Neglected Dog Without Nose Gets Remarkable Transformation
And it worked. Holland came out of grooming session looking like a new dog — and I'm sure feeling like one, too. She only had minor injuries — including bruising, scrapes and skin irritations — but other that, she was ready for a new lease on life.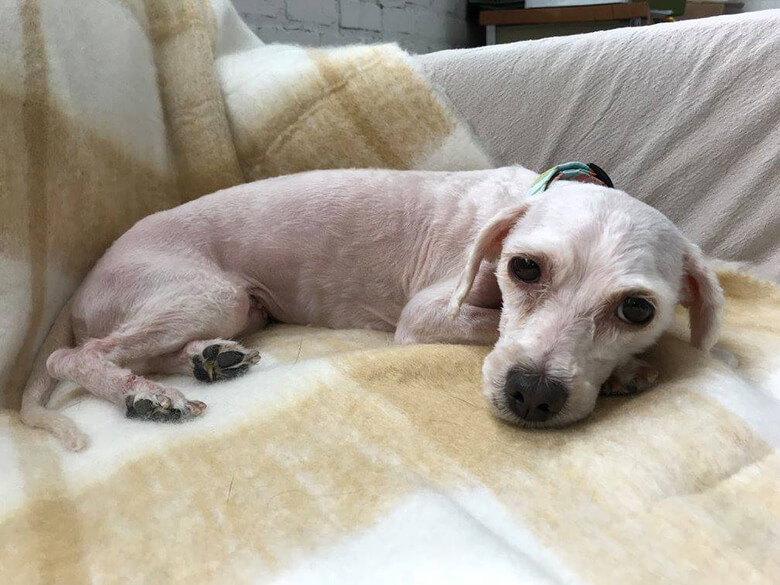 For the next several weeks, Holland not only learned how to walk normally (without pounds of fur) but also socialize. Trio Animal Foundation's therapy dog Miller helped her out "and bring a smile to her face."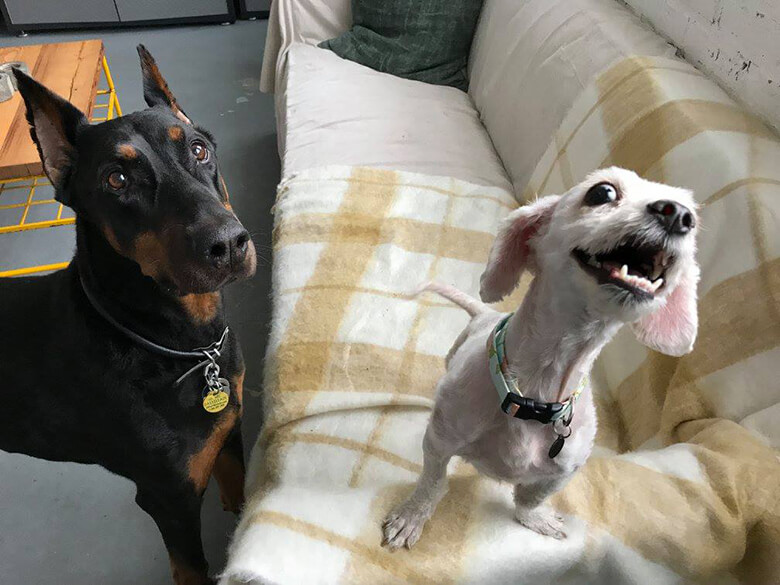 This happy dog found a family to take her in, and now Holland is living the life she deserves.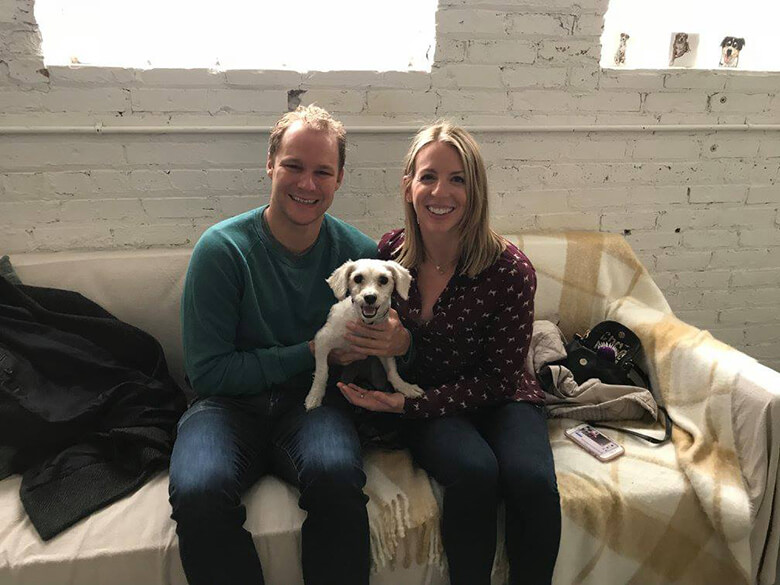 Related: Groomer Gives a Stray Dog an Emergency Makeover in the Middle of the Night