While Michael Vick will always be connected to dog fighting, other NFL players are coming out to put an end to the vicious act.
Seahawks linebacker K.J. Wright along with former Seahawks safety Jordan Babineaux are in a public service announcement decrying the heinous form of animal cruelty.
"It's not a sport. It's animal cruelty, plain and simple," Wright says in the video, showing the athlete next to a pit bull named Meadow.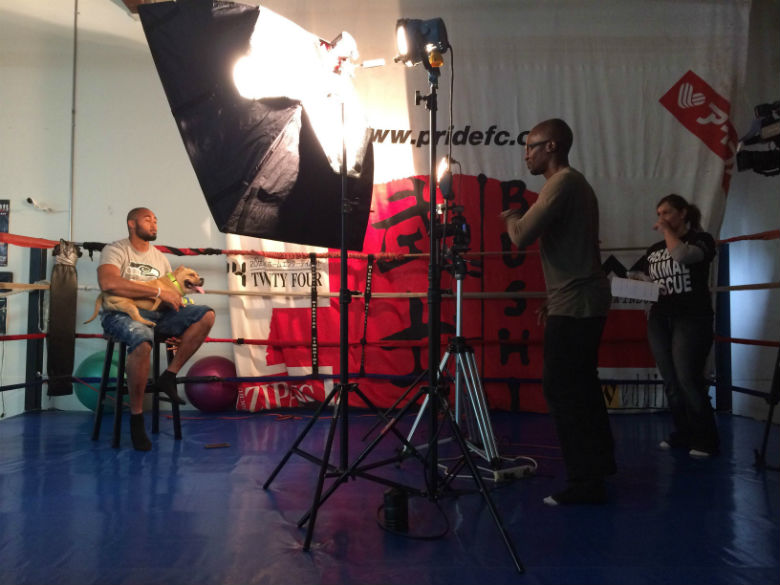 Related: New York City Gets Its First Animal-Cruelty Prosecutions Unit
The 3-year-old dog was discovered in a box, after she was thrown from a black truck. A Good Samaritan contacted 911, and the dog was brought to Pasado's Safe Haven to be treated for life-threatening injuries.
Besides having hundreds of scars all over her body – consistent with those seen in bait dogs – Meadow also incurred injuries, including one on her leg that requires a cast.  These dogs are often considered by the abusers as weaker, so they are put into the pit with the fighting dog and attacked over and over again.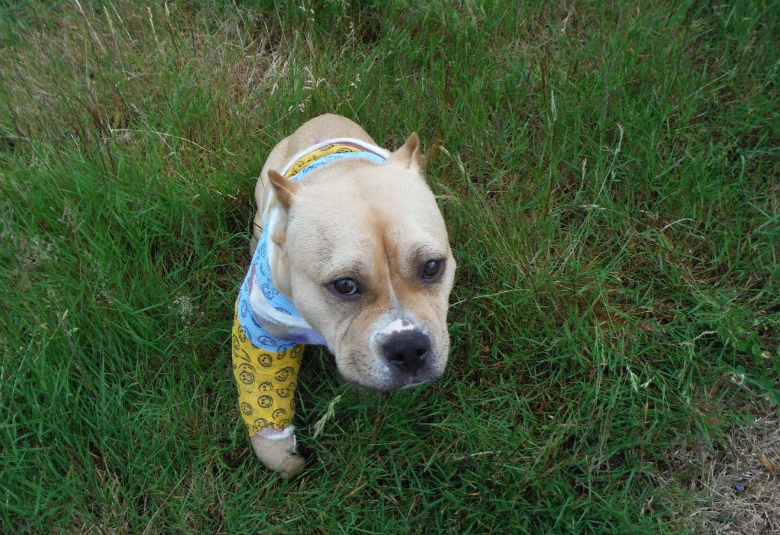 The organization is offering a $2,500 award for anyone that has information about the person who was last seen with Meadow. The person is described as a tall white male with a mustache and at the time was wearing camouflage pants.
Related: Remember Murdock, the Former Bait Dog? You'll Never Believe What Happened to Him.
"Don't be silent. Be a hero," Babineaux says in the video. "If you suspect dog fighting is happening in your neighborhood or you know someone that's involved in animal abuse, do something about it."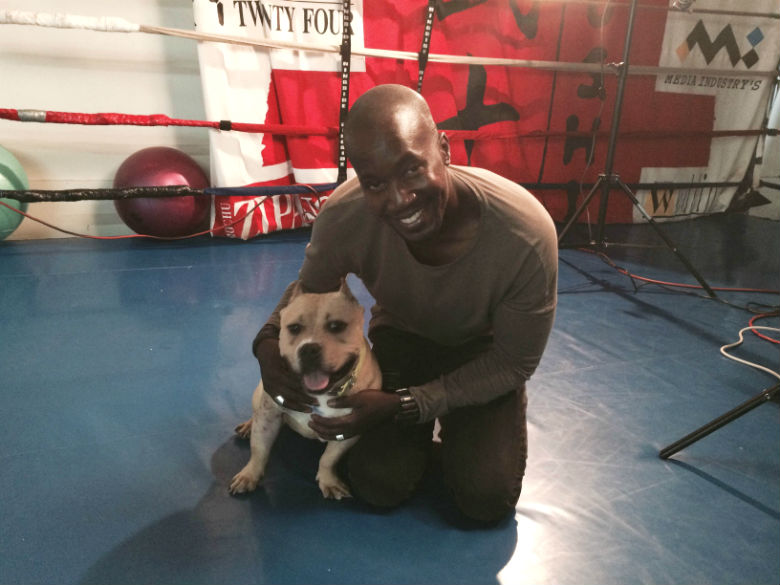 The football players, along with former fighter Matt Hume and David Rose of Washington's Most Wanted, a crime-fighting television program.
They're hoping their message hits home that and people come forward to report animal abuse and dog fighting, including finding the person who did this to Meadow. "When an athlete steps into the ring, they make the choice. This little girl didn't have a choice. She was forced into it," says Hume. "For her, it was a matter of life or death."
While Meadow will most likely always have marks all over her body,  she is slowly healing.
"She is unfortunately not out of the woods yet.  She is doing much better, but when she was rescued she had a terrible, life-threatening infection that attacked the open wound in her front leg, "says Pasado's Safe Haven Communication Director Wendy Ogunsemore. "She is on a strong medication that is helping to fight the infection.  Her skin is healing well, but the damage is still unknown."
Despite the trauma she went through and the long path to recovery she is on, Meadow has forgiven.
"She's been extremely friendly towards people and other animals. She's very outgoing — super playful," says Ogunsemore. "She loves her toys — loves to play in the grass.  Her severe leg injury slows her down, but overall she's in great spirits and very forgiving."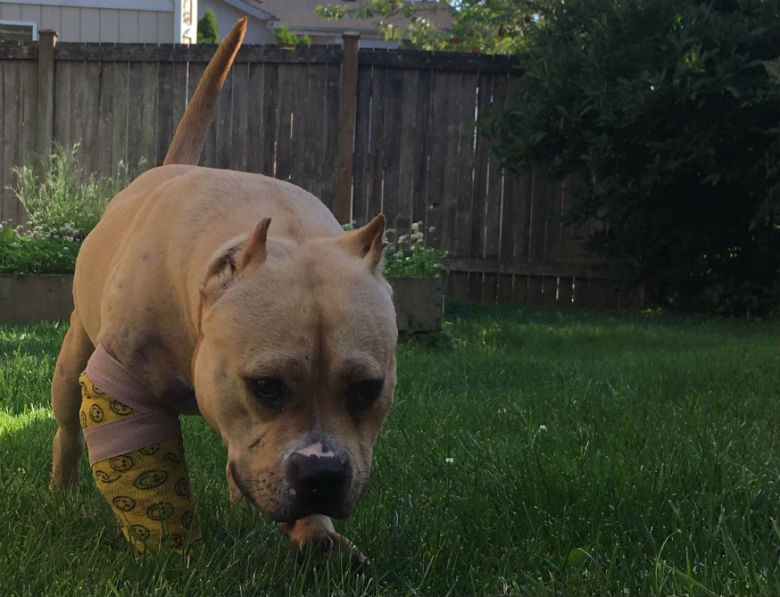 Related: See How a Little 'Flower Power' Magic Is Helping This Former Fighting Dog Find His Forever Home
If you have any information about dog fighting rings or you can help solve Meadow's case, call the Pasado's Safe Haven tip line at  (206) 300-7218 or go to www.pasadosafehaven.org.