A dog museum is making its way to New York City.
After 30 years in St. Louis, Missouri, the American Kennel Club Museum of the Dog is moving to the Big Apple, its original headquarters.
"With a population of over 8.5 million people, and 59 million visitors per year, New York City provides an excellent opportunity for a substantial increase in visitors and exposure and lends the potential for educational programs to coincide with the promotion of the purebred dog," Brandi Hunter, the VP of public relations and communications, told This Dog's Life. "The relocation to Midtown Manhattan also provides a means for the Museum to generate revenue from additional admissions, memberships, sponsorships,  and donations."
Related: Gala Event in Los Angeles to Transform the 'Cone of Shame' Into Beautiful Artwork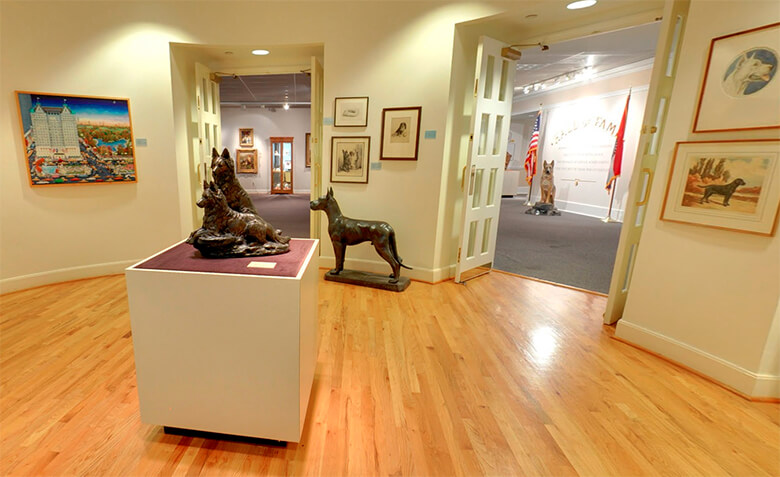 The dog-friendly museum is the only one that is solely devoted to man's best friend. It currently has more than 4,000 pieces of artwork – everything from paintings to sculptures – housed at the museum, with many famous works, including "Deerhound & Recumbent Foxhound" by Sir Edwin Henry Landseer (court painter for Queen Victoria); "Salukis" by James Ward; "English Setter in a Field" by Percival Rosseau; "The Levee" by George Henry Hall and several others.
Related: More Than Human? Renowned Photographer Tim Flach Blurs the Lines Between Man and His Best Friend.
St. Louis was the home of the museum since 1987, after it left its original residence in the New York Life building at 51 Madison Avenue in 1982 for a less expensive space.
Originally called the Dog Museum of America, the American Kennel Club took it over in 1995, after rumors it was in financial trouble. The organization renamed it American Kennel Club Museum of the Dog.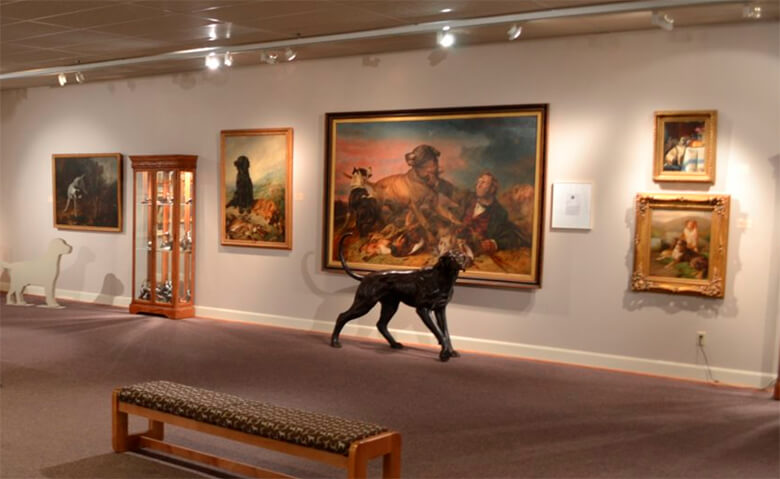 The move comes after a "mutual agreement" between the boards in Missouri and New York was reached.
Last year, there were 6,000 people who paid to go to the museum, and many more who attended special events. In 2014, revenue from the museum was $397,268, a decrease from the previous year, which raked in $1.1 million, according to St. Louis Post-Dispatch.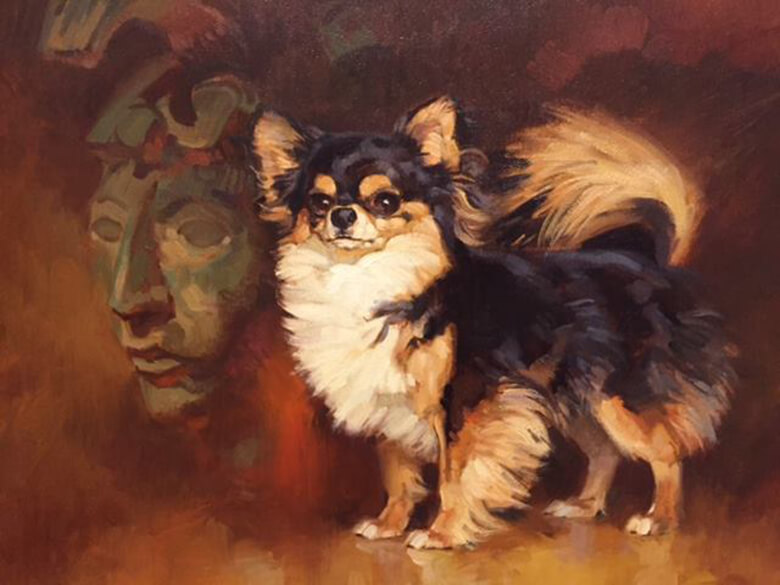 There is no date yet for its debut in New York City, but Stephen George, the museum's executive director, guesses it will happen sometime late next year.
Related: Stunning Art Project Shines Light on the 5,500 Dogs Euthanized a Day