A nonprofit's gala will have you never looking at the "cone of shame" the same way.
At More Than A Cone's Avant Garden party, artists are turning cones of shames into beautiful works to help raise awareness for animals in need.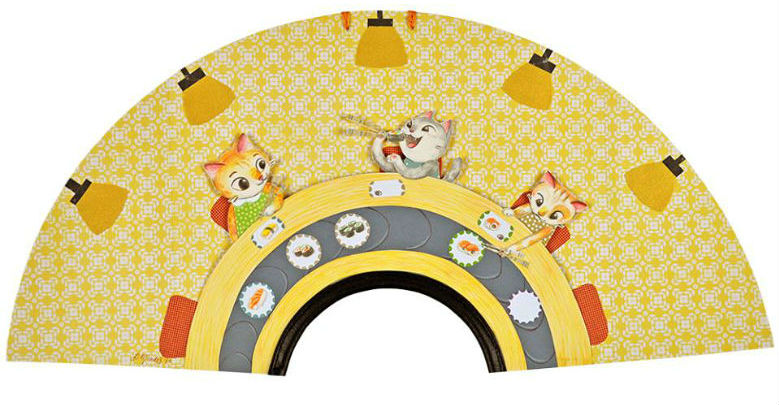 Occurring tomorrow night at the Autry museum in Los Angeles' Griffith Park, the event will focus on a art auction exhibition where artists from all around the world — including U.S., Germany, Australia, Canada and the UK – transformed the cone of shame into artwork for charity.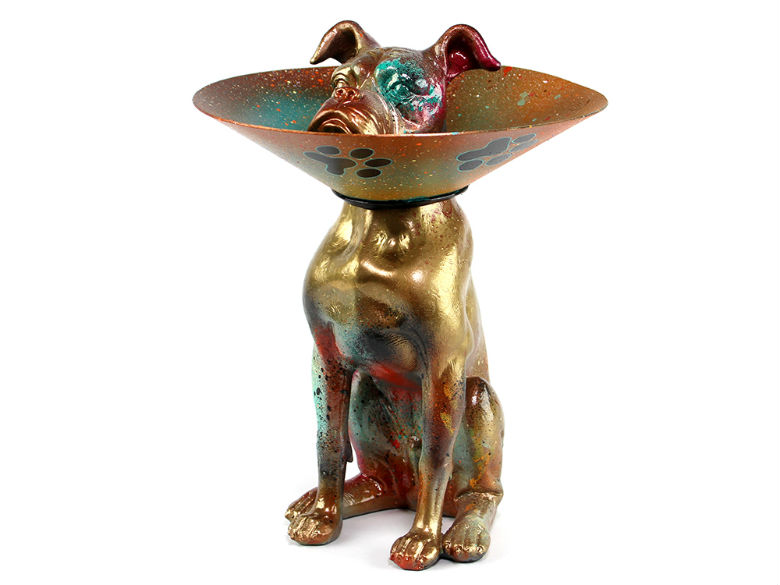 Related: French Bulldog Miss Pickle and Her Mom Break Down Art Basel for Us
"Four million animals are euthanized annually, and until more attention is paid to the issue business as usual will continue," says Creative Director Bill Rangel of the nonprofit More Than A Cone. "We hope people recognize that art is a catalyst for change, and that having a great time with like-minded individuals can create important and productive dialog."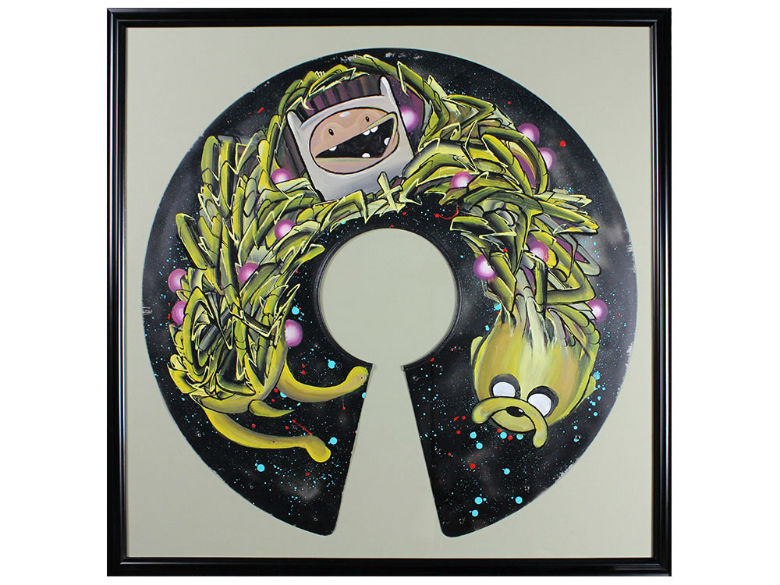 The event starts at 7 pm, and besides the art show, the party will have other activities to entertain us.  There will be music from electronic duo, Mrch, riot-pop band, Wasi, indie pop rockers, DWNTWN, and synth-pop sing, Chela. The event will also have live painting and a short film fest. Plus, models will be strutting their stuff down the runway wearing cone-couture by Rangel.
Related: Meet the Dog That Is Taking the Art World by Storm
This is the third year More Than A Cone has put on its charity art auction gala. The nonprofit decided to focus on the cone of shame as it "symbolizes animals at the mercy of our society, but the act of transforming it into art suggests we can do better for them." Proceeds from artwork sales will go to animal rescue groups Priceless Pets, Kitten Rescue Los Angeles and Angel City Pit Bulls.
While the event will be supporting dogs, it isn't completely a dog-friendly gala. The museum portion is off limits to the pups but the outdoor activities will welcome our four-legged friends. The address for the museum is 4700 Western Heritage Way, Los Angeles and the event is from 7pm to 11 pm. For tickets, head over to More Than A Cone's website.
Related: Dogs Have a Blast at First Ever Art Exhibition Just for Them