It may be the biggest sports event of the year (Feb.). No, we aren't talking about the Super Bowl. We are talking about the one and only Puppy Bowl.
Set to take place on the same day as the final football game of the year (aka Super Bowl), Feb. 2., team Ruff and team Fluff will battle it out for the "Lombarky" trophy and the MVP, Most Valuable Pooch award.
A total of 96 adorable puppies, including five with special needs, from 61 shelters from the U.S. and beyond will be taking the field for the 16th annual game.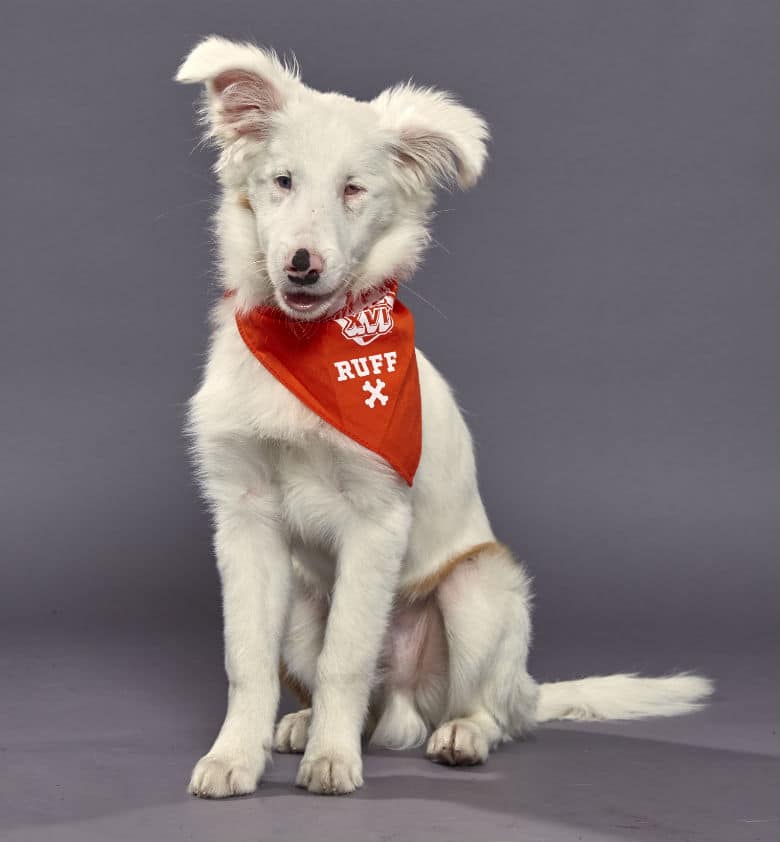 Related: After Losing His Parents, Football Player Has His Two Rescue Dogs Accompany Him on Senior Day
During the big event, people will get to view the game from all angles, including the water bowl cam, locker room cam and the puppy kiss cam. There will also be Surge the hamster, who will be keeping score, goat cheerleaders and the kitty halftime show, featuring Jenni-PURR Lopez and Cat-ira.
Besides seeing adorable puppies play, give kisses and some nose-to-nose action, Animal Planet will also once again feature The Dog Bowl, a competition featuring adult and senior dogs, team Oldies versus team Goldies, currently at shelters looking for homes. There will also be Pup Close and Personal segments, featuring heartwarming stories of some of the puppies.
Related: NFL Player Opens Up About Why He Chose a Pit Bull Foundation for His 'My Cause My Cleats' Game
The "tail-gaiting" pre-game show starts at 2 pm ET/11 AM PT, with the main event beginning at 3 pm ET/ 12 pm PT on the Animal Planet channel.
Check out a few of our favorite dogs who will taking the field.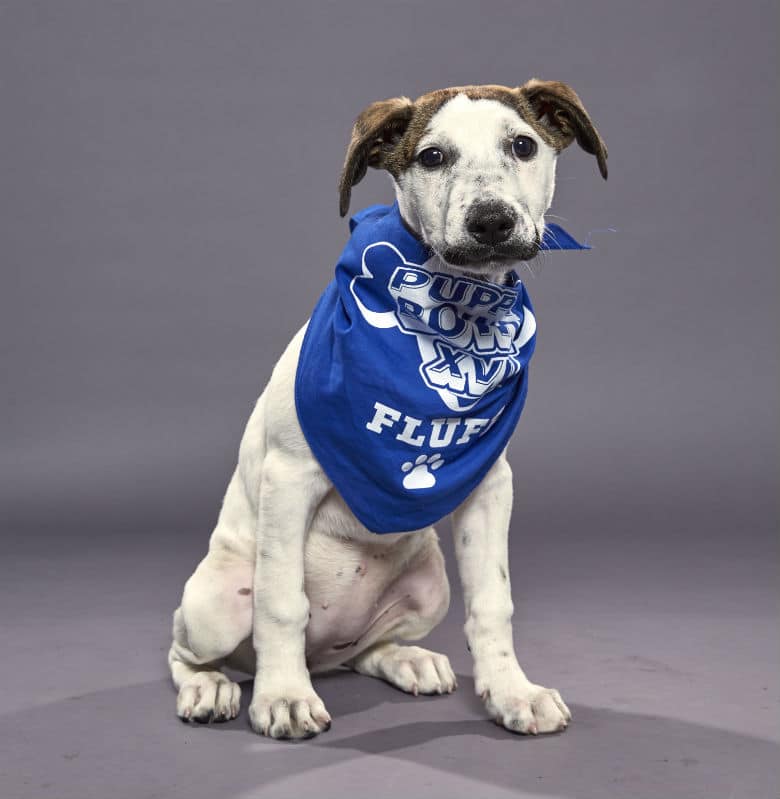 Name: Dolly
Team: Fluff
Breed: Labrador Retriever/German Shepherd
Age: 16 weeks
Rescue: Hearts & Bones Rescue, NY
Fun Fact: Likes to labra-doodle in her spare time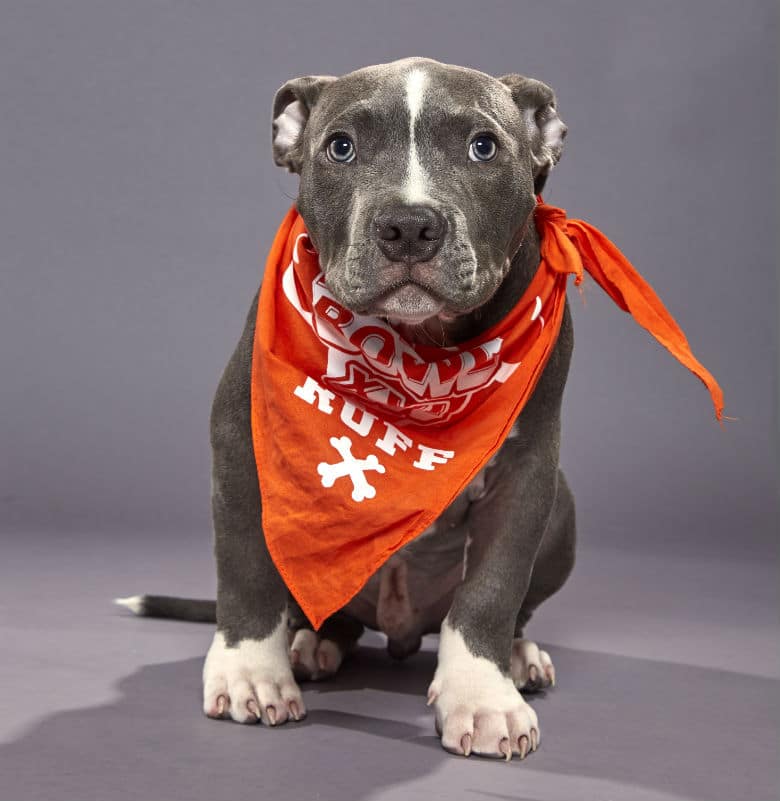 Name: Crumpet
Team: Ruff
Breed: American Staffordshire Terrier
Age: 14 weeks
Rescue: Angel City Pit Bulls, Calif.
Fun Fact: Serves his tea piping hot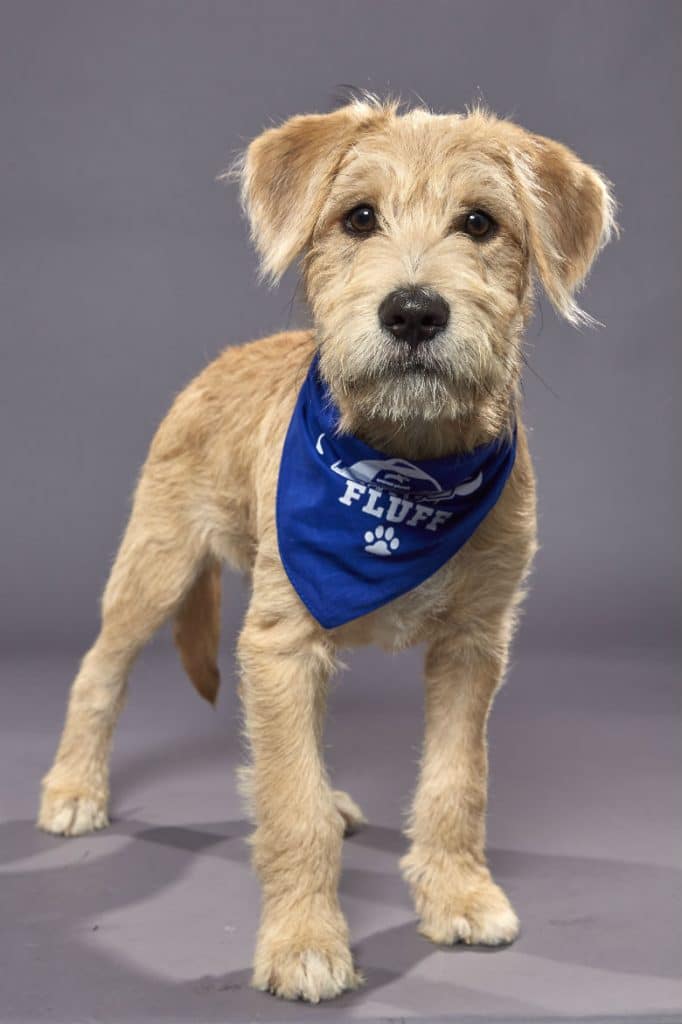 Name: Papaya
Team: Fluff
Breed: Labrador Retriever/Border Collie
Age: 17 weeks
Rescue: Shaggy Dog Rescue, Texas
Fun Fact: Refers to herself as a "dish best served raw"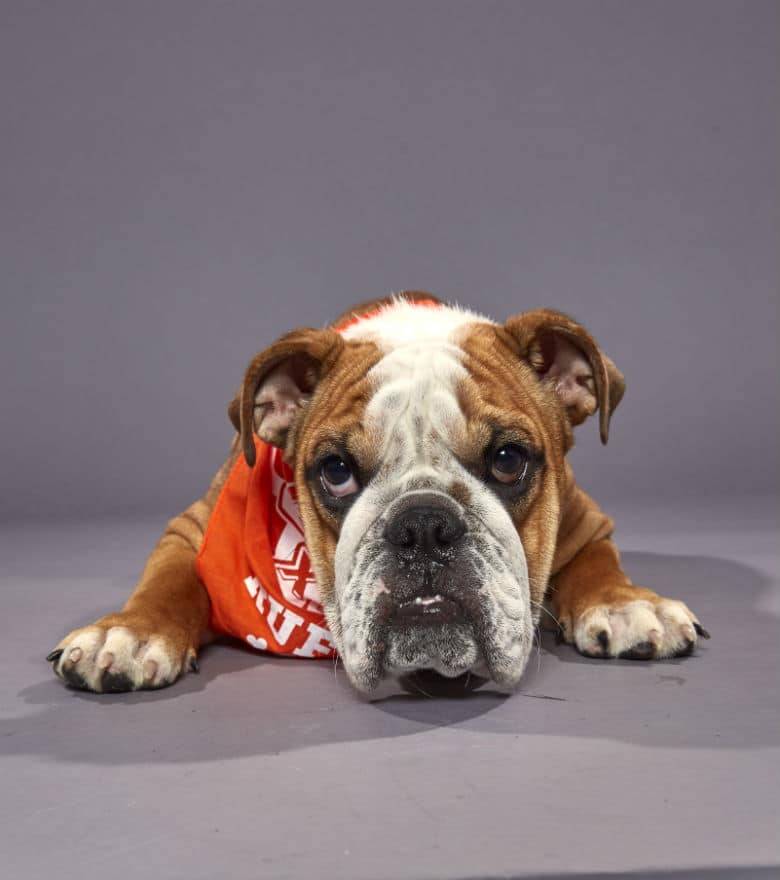 Name: Betty
Team: Ruff
Breed: Bulldog
Age: 17 weeks
Rescue: Florida Little Dog Rescue, Fla.
Fun Fact: Is 100% that pooch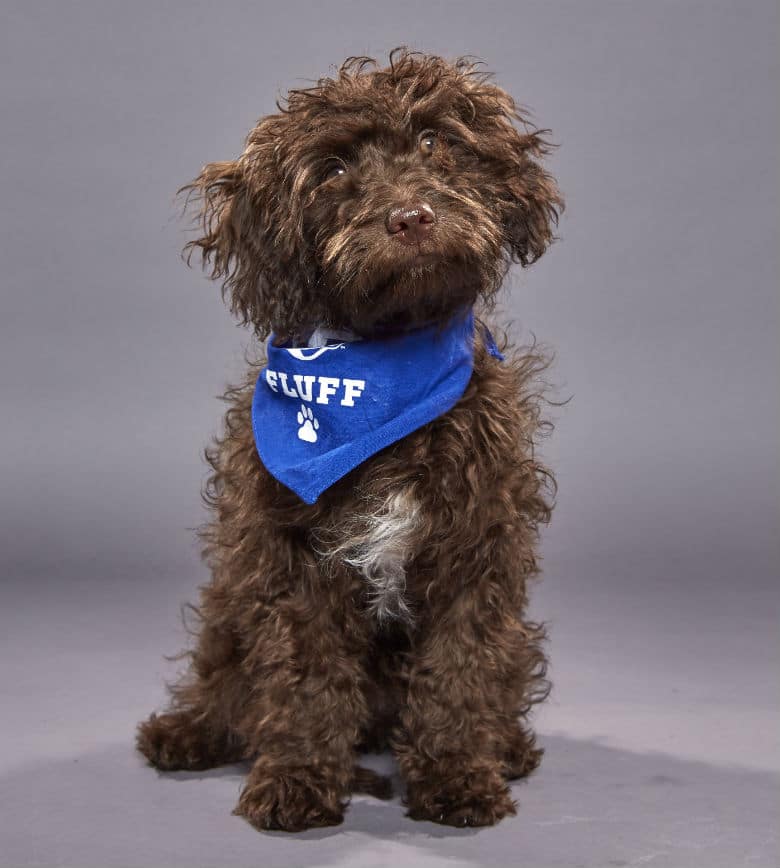 Name: Bobby
Team: Fluff
Breed: Lhasa Apso/Miniature Poodle
Age: 17 weeks
Rescue: Helen Woodward Animal Center, Calif.
Fun Fact: True heir to the Iron Bone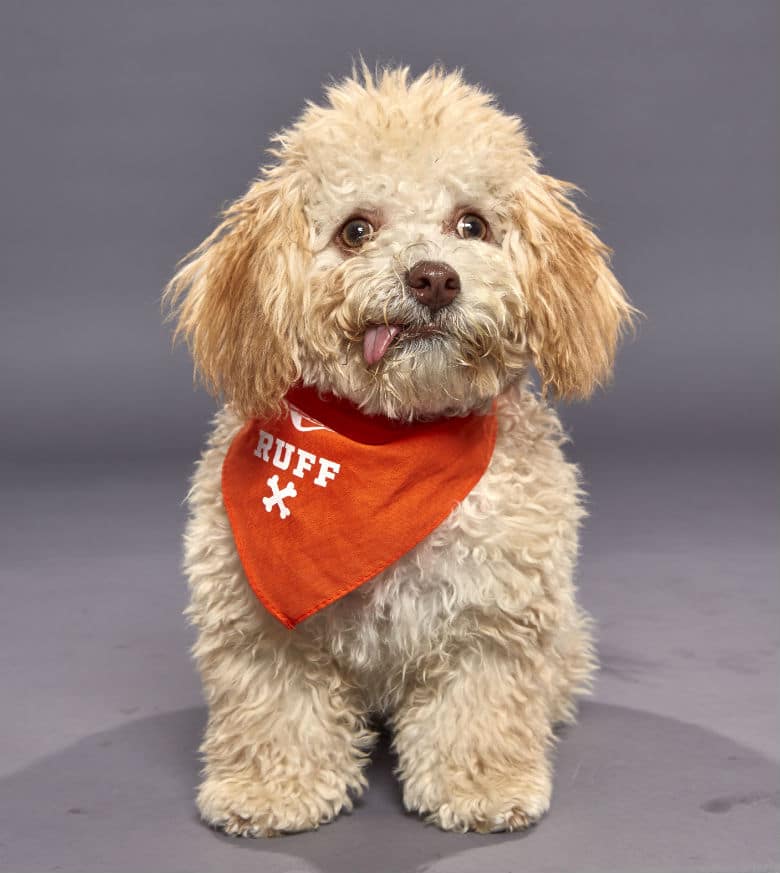 Name: Huck
Team: Ruff
Breed: Miniature Poodle/Shih Tzu
Age: 20 weeks
Rescue: Vanderpump Dogs, Calif.
Fun Fact: Never misses a crumb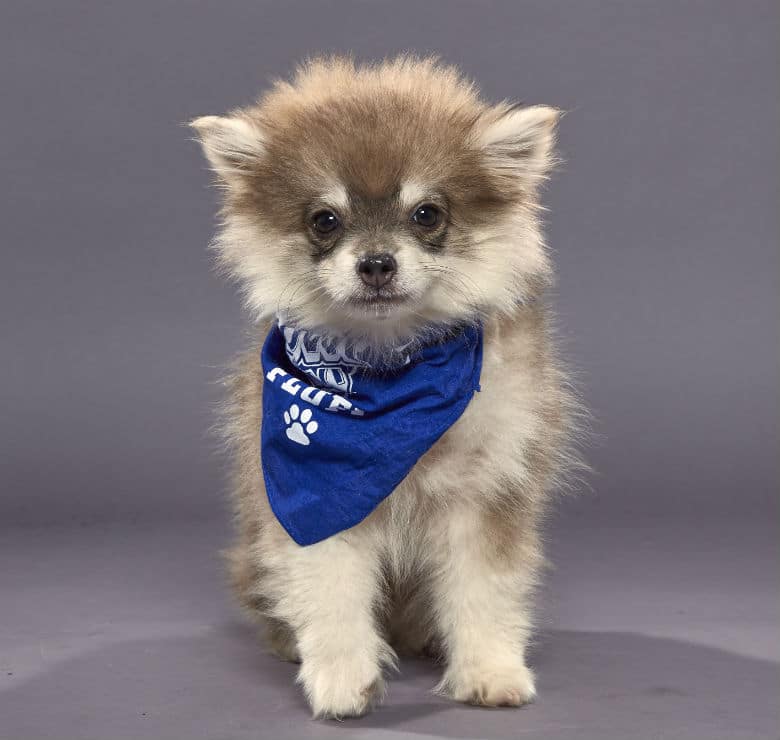 Name: Theodore
Team: Fluff
Breed: Pomeranian/Siberian Husky
Age: 13 weeks
Rescue: AHeinz 57 Pet Rescue, Iowa
Fun Fact: Never misses a blow out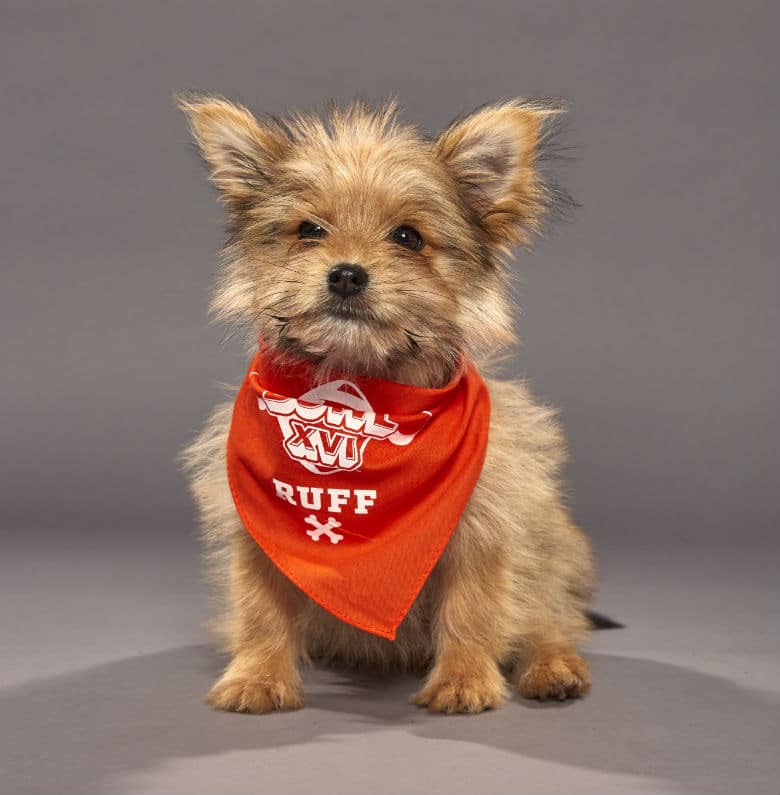 Name: Linus
Team: Ruff
Breed: Pomeranian/Miniature Poodle
Age: 14 weeks
Rescue: New Life Animal Rescue, NJ
Fun Fact: Was once mistaken for a stuffed animal