Runners see all sorts of crazy and interesting things along their route.
For Khemjira Klongsanun of Thailand, it was a dog.
During a recent marathon race, Klongsanun was seven miles into the race when she noticed fellow runners sidestepping a little puppy. There were no houses, people or other dogs around the whimpering pup. Rather than leave the abandoned dog to fend for himself, Klongsanun scooped him up and continued the race – running the entire way with the dog. She proudly held the adorable pup when she crossed the finish line.
Related: Here's How to Take Your Dog on a Healthier Run
"Running almost 20 miles carrying dog was truly a challenge. It was two times tiring than a normal marathon but I did it anyway just because he is adorable," she told the press.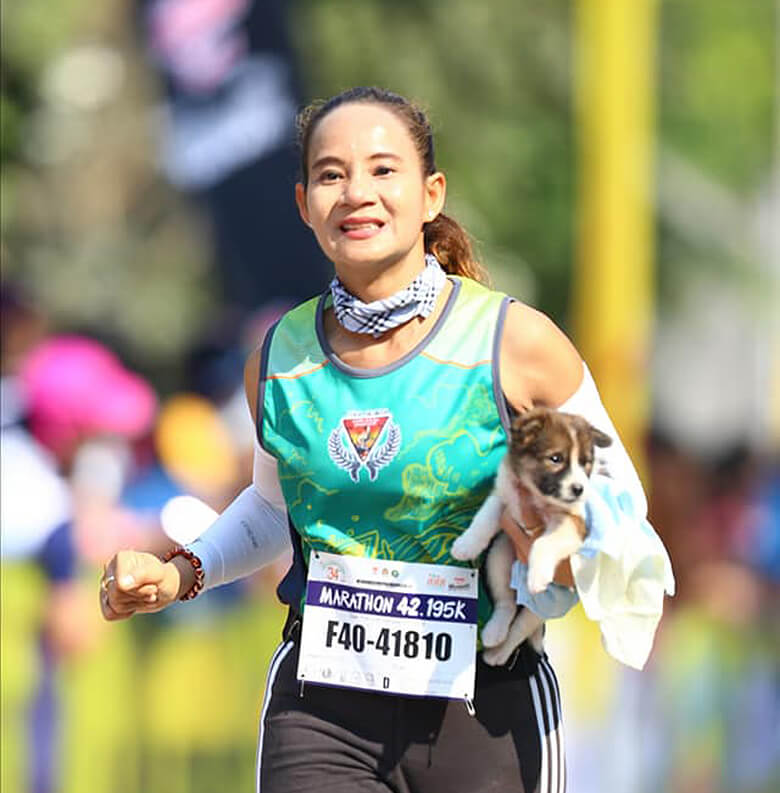 But Klongsanun's good deed didn't stop there. Because of where he was found – with no one around him – she believes he was left behind. (She also tried to find his owner.) So, rather than desert him again, Klongsanun decided to welcome him into her family, one that already had two dogs
Related: Dog Accidentally Joins Half Marathon, Finishes in Seventh Place
"It took a lot of time to take the new dog for checkups, vaccinations, and treatments, but I'm glad to save him and willing to have him with other dog members in the family," she told the media.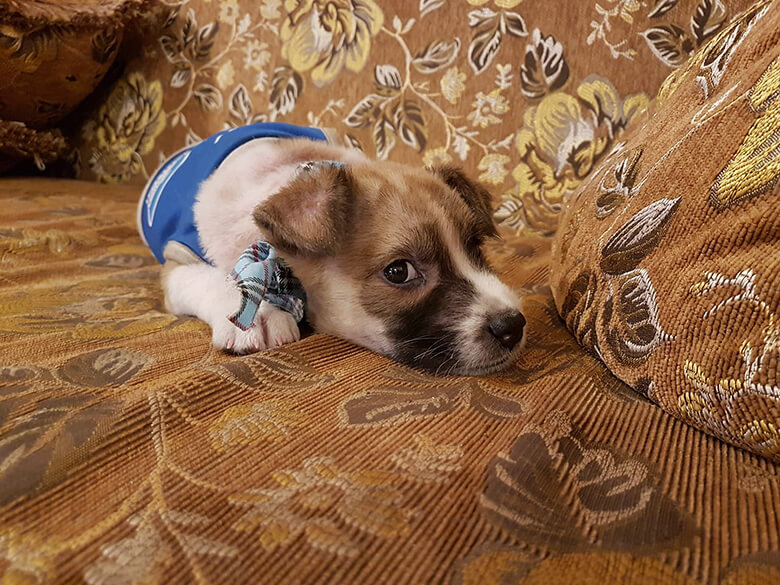 Now named Chom Bueng, the dog is getting adjusted to his new life.
"It might take a while for him to adapt himself. But Chombueng is a very smart boy. I'm sure he is going to be happy living with us," she says.
Related: Have You Seen Me? Gobi, the Stray Marathon Dog, Has Gone Missing in China.