UPDATE: Miracles do happen. Gobi has been found!
Gobi, the stray dog who joined an ultimate runner through a grueling 155-mile run through China's Gobi Desert, is now missing.
The dog completed the treacherous race with racer Dion Leonard of the UK, with Leonard planning on adopting her after she had been quarantined in China. Before going to Beijing to begin the 120-day process that would allow her to be flown to Lenoard's home, Gobi escaped the place she was at in Urumqi, China.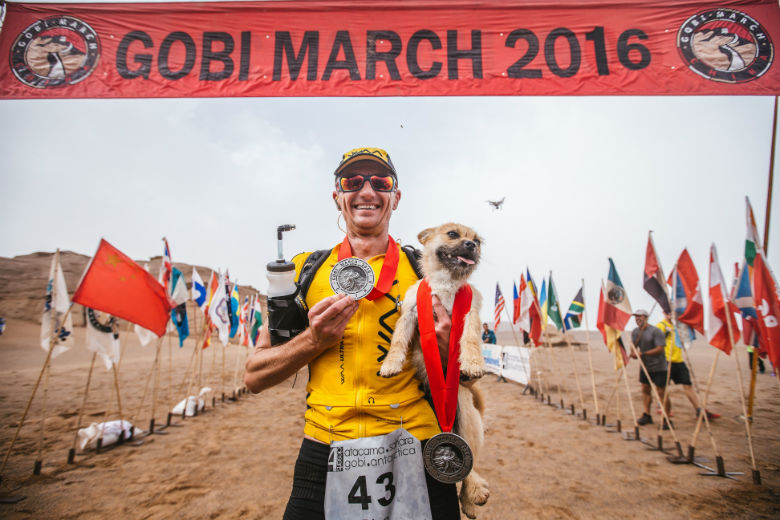 Related: Runner Finds Perfect Racing Partner During 155-Mile Race: An Adorable Stray Dog
"Gobi was staying with someone from the race in Urumqi and was looking after her until she was due to be picked up this week by a pet care agency and moved to Beijing," Leonard tells This Dog's Life. "Unfortunately Gobi ran away from the house and has not been seen since."
The local organization tried to find Gobi for a few days but when unable to do so, they delivered the tragic revelation. "I was shell shocked, heartbroken and disappointed when I heard the news," Leonard tells us.
The little girl captivated the world after she showed the ultimate loyalty: sticking by Leonard through the 155-mile Gobi March 4 Deserts Race in June. Leonard spotted the "scruff ball" on day one, wandering around the racers' camp but didn't think much of it. But when Gobi showed up at the start line on day two, Leonard was surprised to see his friend again.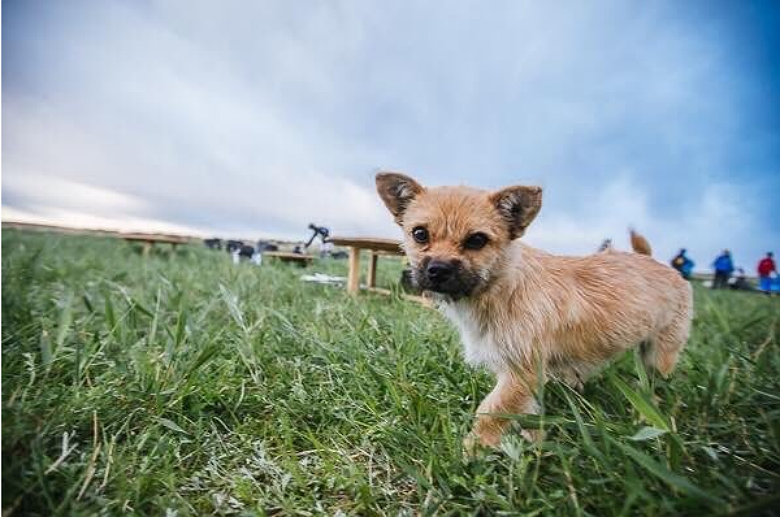 "She was standing next to me looking up at me," Leonard told This Dog's Life at the time. "I thought to myself this little dog isn't going to last very long at my side."
She proved him wrong. Gobi ran the entire day next to Leonard – a 23-mile distance – and stuck by him after the stage was over.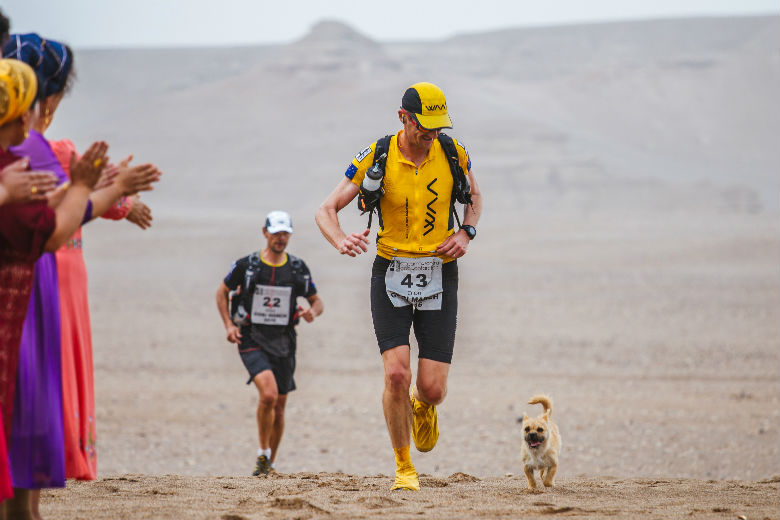 "She walked with me in my tent and we slept side by side and that was it, the bond was made," he told us.
The special bond continues. Leonard has flown to Urumqi to search for his friend and has spent at least 34 hours nonstop searching for her. He has been talking to people, hanging up flyers, taking out ads in local newspaper, getting on social media and working with organizations to help bring her home.
Related: Hikers Use Their MacGyver Skills to Rescue Dog Trapped in Pool of Freezing Water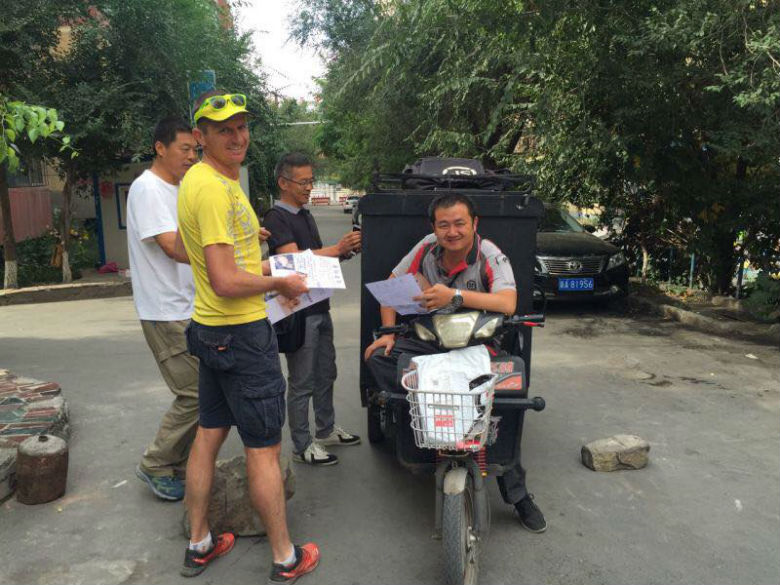 There is also a 10,000 RMB reward (equivalent to around $1,500 US). He knows it will be a challenge. Depending on how you define the city limits, there are anywhere between  2 to 3 million people in the city. It would be easy for her to be lost and never found. That said, Leonard has received so much assistance from so many people that he remains hopeful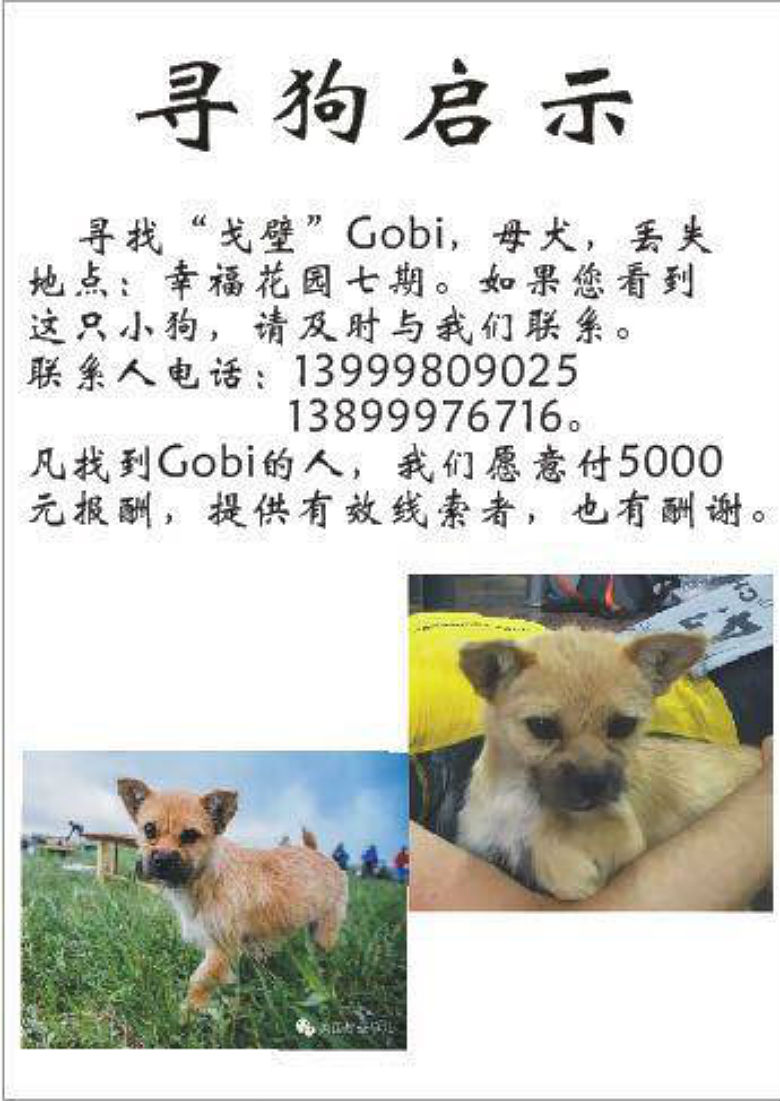 "The support from all around the globe has been phenomenal," he says. "Gobi doesn't really how loved she is!"
We are doing our part to spread the word. Leonard asks people to continue to socialize Gobi's tale on social media, with particular focus on the platforms Chinese use: Weibo and WeChat. To follow the story and any updates, check out the Bring Gobi Home Facebook page or the Crowdfunder site, which is helping cover the cost finding Gobi.