With more businesses being open to our four-legged friend hanging out in the office, a photographer captured the powerful role they play in the work environment.
For his series "Dogs at Work," photographer Ty Foster traveled across the U.S. — from Colorado to Connecticut — to document dogs in different office settings.
Related: You Can't Help But Smile at This Groomer's Slo-Mo Blow Drying Videos
"I kept hearing about more and more companies that allowed their employees to bring their dogs to work and I wanted to find out more," he tells This Dog's Life about how the project began.
While his photos are a beauty on their own, they also show the perks of having an office pup.
"It seemed as if people were just happier," the Denver-based photographer says of the offices with dogs. "The workplaces were less stressful. Coincidentally, it seemed as if the workplace was more cohesive and more collaborative."
Indeed, research has shown that bringing a dog to work can help increase creativity, improve employee morale and lower stress, to name a few of the benefits.
Related: Scotland Company Offers 'Pawternity Leave' for New Dog Parents
Here are a few of our favorite shots. To see more, along with other work he has done with dogs, head over to Foster's website.
Hanging at Truman Boot Company
Relaxing at Natalya Zahn
Hanging with co-workers in Havenly meeting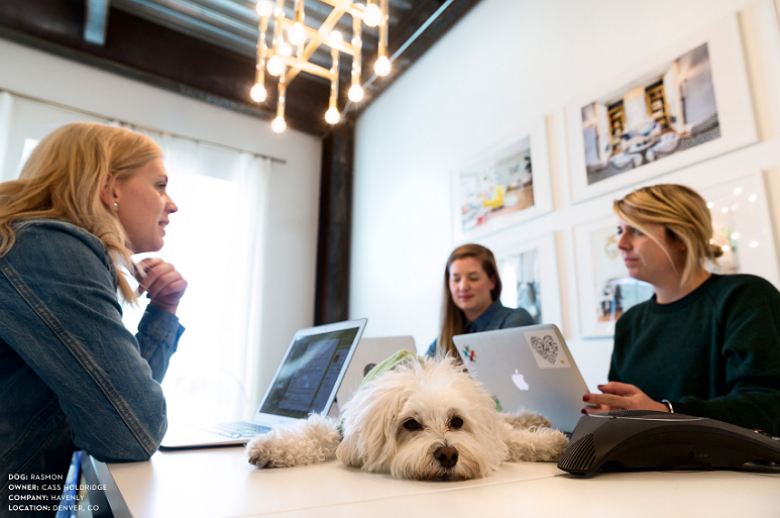 The perfect office dog at Loyal Supply Company
Providing support at The Donners' Company
Knowing when to provide a great laugh at Viewpoint Creative
Giving input at Wrapped LA
The greeter at Sacred Thistle