Children can be rough on dogs. They may pull their tail or their ears. They grab and squeeze and even hit and kick. It's an accident waiting to happen.
You are lucky if your dog warns your kid first by growling or raising his lip. Believe it or not, that is your dog being a good family pet: he is giving a warning sign.
If your child is hurting or scaring your dog, the first step is to pick that child up and remove him from the area. Find fun ways to get your child to interact with the dog, like giving her a treat. Show her rather than tell your kid how to appropriately handle the dog.
Teaching your child early on that dogs need to be touched gently not only makes it safer, but it teaches the child empathy at an age when they are most impressionable.
Related: Ultimate Guide: 24 Things You Need to Know When Introducing A New Dog To Your Kids
If you are having some problems getting your kid to be okay around your dog, here are a few books that will help you teach your child how to be gentle with dogs.
1. Tails Are Not for Pulling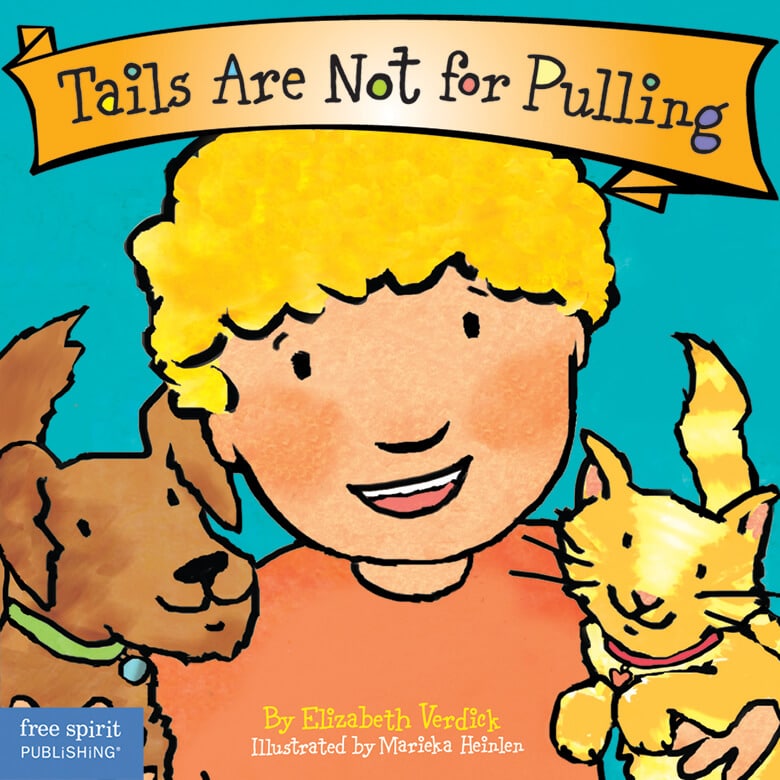 By Elizabeth Verdick
Tails Are Not for Pulling is a board book for very small kids. This book is an ASPCA Henry Bergh Children's Book Award Winner. It explains in simple language and fun illustrations the proper way how to interact with animals and how to read their signals, (e.g. growling is the way dogs warn us that they don't like what you're doing). The book covers specifics that children tend to do, like pulling tails, chasing, grabbing and teasing. It also contains tips for parents and other caregivers.
Best suited for children 1 to 4 years old
2. Be Gentle With the Dog, Dear!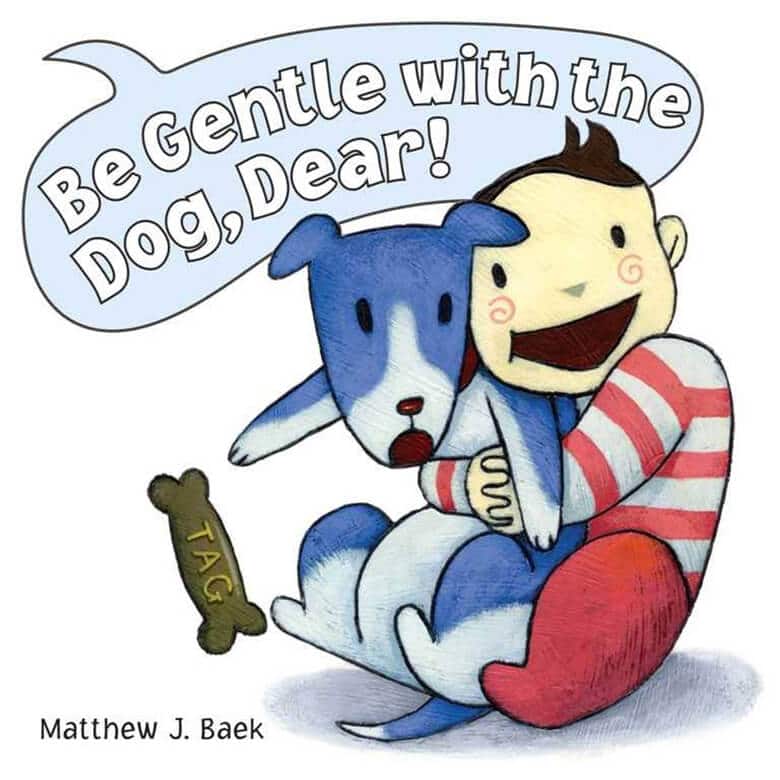 By Matthew J. Baek
Be Gentle With the Dog, Dear addresses all those things that little kids do to dogs that cause problems. In the book, the baby in the family loves her dog, Tag, so much that she's always trying to hug, squeeze, and kiss him, but she doesn't know how to be gentle. It is a sweet, engaging book that speaks directly to very little kids and is effective in teaching them early on about what not to do with the family dog.
Best suited for children 3 to 5 years old
3. May I Pet Your Dog?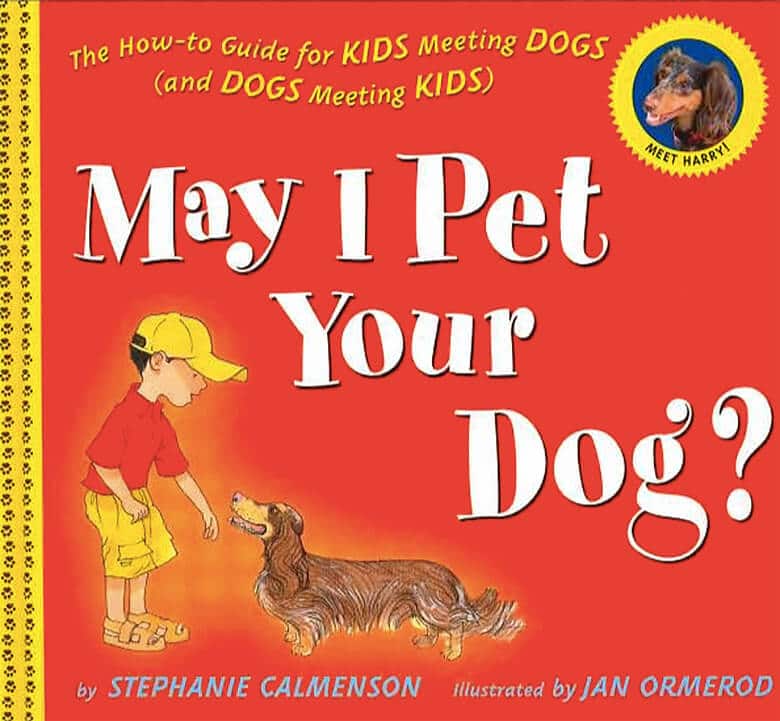 By Stephanie Calmenson
The narrator of May I Pet Your Dog is a "longhaired, chocolate-dappled dachshund" named Harry who asks a child to be his friend. When the child agrees, Harry sets out to teach the child just how to do that. It teaches a child how to handle a dog through a delightful, whimsical story, including asking first if it's okay to pet the dog to how to correctly approach that dog to the do's and don'ts of different situations such as seeing a dog loose without an owner. It's also recommended for children who are afraid of dogs.
Related: Millennials Think of Their Dogs Over Kids and Marriage When it Comes to Buying a Home
Best suited for children 4 to 7 years old
4. Don't Lick the Dog: Making Friends with Dogs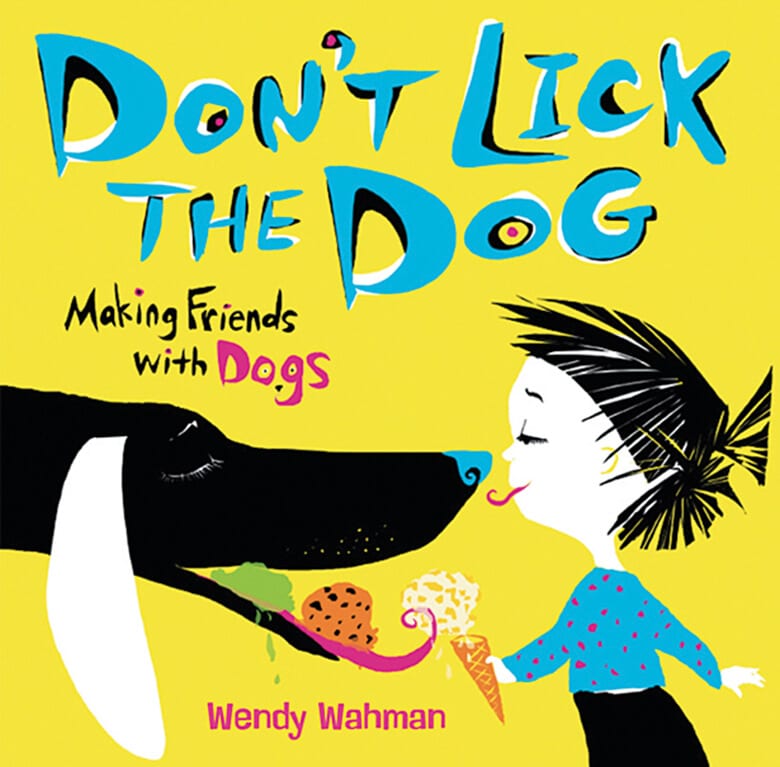 By Wendy Wahman
Don't Lick the Dog uses humor and rhyme to teach children the proper and safe way to meet a new dog. It's a manual for kids about how to interact with unfamiliar dogs, as well as providing tips about a variety of dog behavior. It addresses mistakes children make when they don't understand the signals a dog uses, such as misinterpreting the warnings to back off for a dog that is ready to be friends. The illustrations are unusually striking. This book was selected as a 2010 Bank Street Best Children's Book of the Year.
Best suited for children 4 to 7 years old
5. How to Speak Dog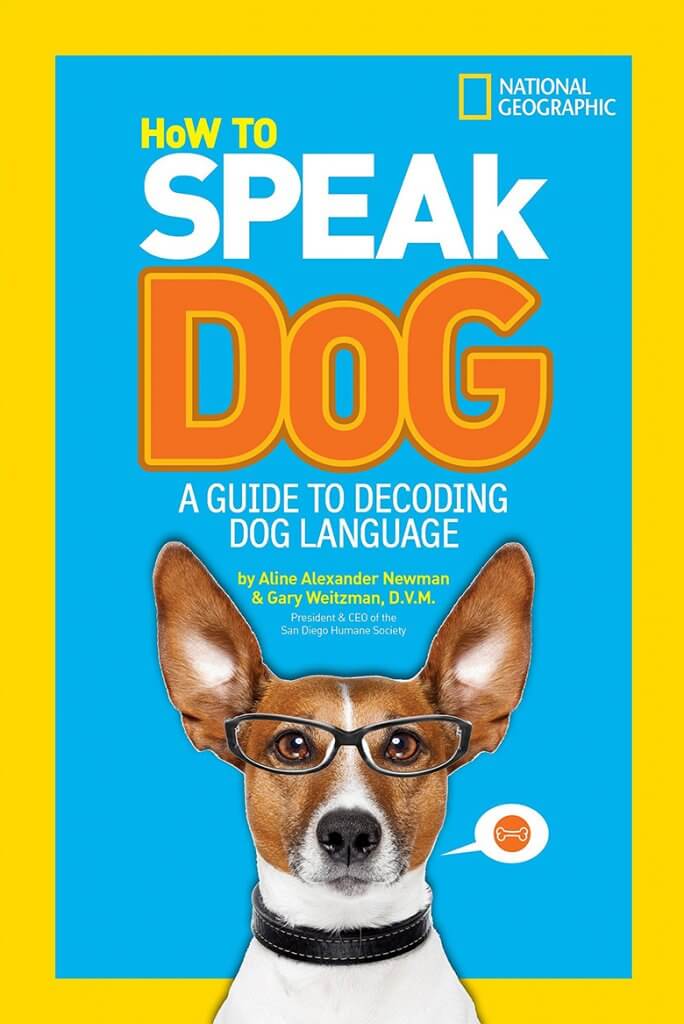 by Aline Alexander Newman and Gary Weitzman DVM MPH
How to Speak Dog is an easy to follow and fun beginner's guide to help your child understand the language of dogs. Published by National Geographic Children's Books, it's visually engaging with helpful photographs, fun facts and quizzes, that teach your child about a dog's body language and what the dog is trying to tell us with a range of different sounds from barking to baying. It thoroughly covers everything a child (and adult) need to know to translate dog-speak and encourage a loving relationship with the family dog.
Best suited for children 8 to 12 years old
6. Good Dog in a Box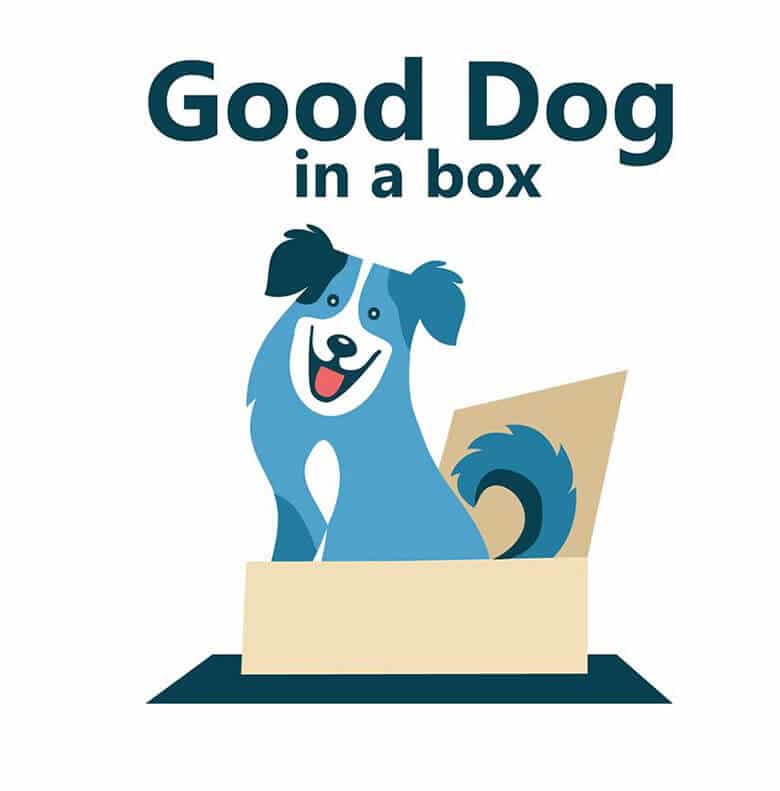 Rather than a traditional book, Good Dog in a Box is a program that teaches children the skills to keep them safe with both dogs they know and dogs they don't know. Using downloadable coloring books, books, wall charts, and video, it's a complete program that introduces kids to dogs' body language and vocal cues. It addresses everything from gentle touching to how to tell when your dog has had enough.
Best suited for children 9 and up
Related: Kids Prefer Dogs Over Their Siblings
(we may receive a small commission if you purchase through the links)