This article has been updated.
If there's anyone who's got an eye for producing stylish and purposeful dog essentials, it's accomplished creative Angela Medlin. 
After working for global brands like Nike, Adidas, Levi Strauss & Co., and The North Face, the dexterous designer made the entrepreneurial leap with her 30 years of experience and started her own dog lifestyle brand, House Dogge. Based in Portland, the brand has made a name for itself with its fashionably sustainable collection of dog hoodies, bandanas, tug toys, walking gear, and other accessories. 
Since its inception in 2017, House Dogge has been featured on a number of outlets, including O, ABC World News, HGTV. Better Homes & Gardens, and Country Living. And has even made Oprah's "Favorite Things list." 
The company started as a passion project of Medlin's that motivated her to leave her position as apparel design director for Nike and pursue another path. But taking the big leap wasn't easy, and she didn't immediately jump from one to the other, she says. 
"The challenge is getting past the fear of doing something completely new and self-dependent. Once you cross that barrier, I think the hard part is getting up to that point and then staying authentic to what I really wanted to do because you have a lot of voices in your ear and a lot of noise," Medlin tells This Dog's Life. "Most people don't understand the point of view of someone who's trying to do the best they can starting up something new."
Upon starting House Dogge, Medlin noticed dog owners wanted to purchase high-quality products that were safe, non-toxic, sustainable, and personalized for their pups. Her mission, she says, was to create a brand that fit into that niche that had not been given much attention in the dog product world at the time.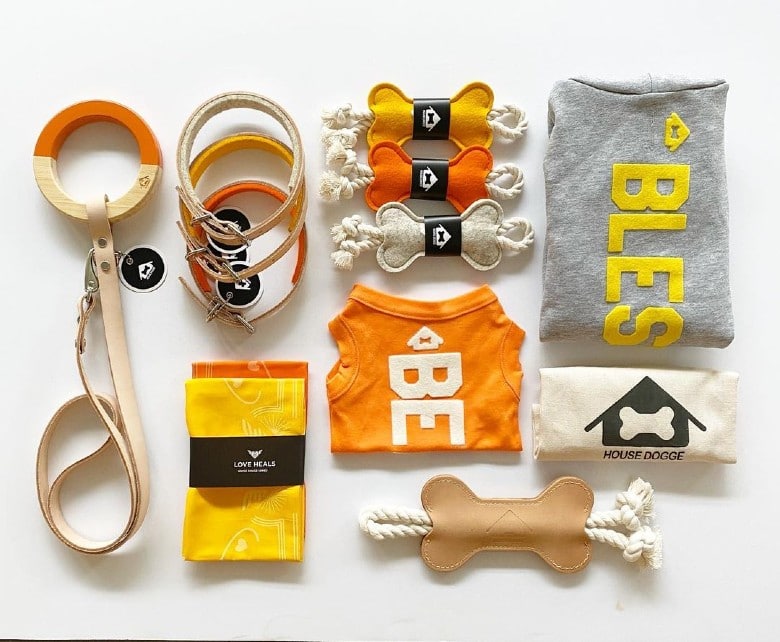 Related: Meet the 14-Year-Old Making It His Mission to Help Shelter Dogs One Bow Tie at a Time
"The vision was initially a personal mission to create a product that I loved; to create a product that was not complicated — but was beautiful — and that people would love to see and use because I didn't see a lot of aesthetically pleasing dog product out there," Medlin says. "I see that that's changing. Now, I think people are looking at things around their dogs the same way they would look at purchasing products for their children." 
The first two products she made were fleece hoodies and oversized leather bags, both of which sold out. The third — a dog toy made out of vegetable tanned leather is also a favorite.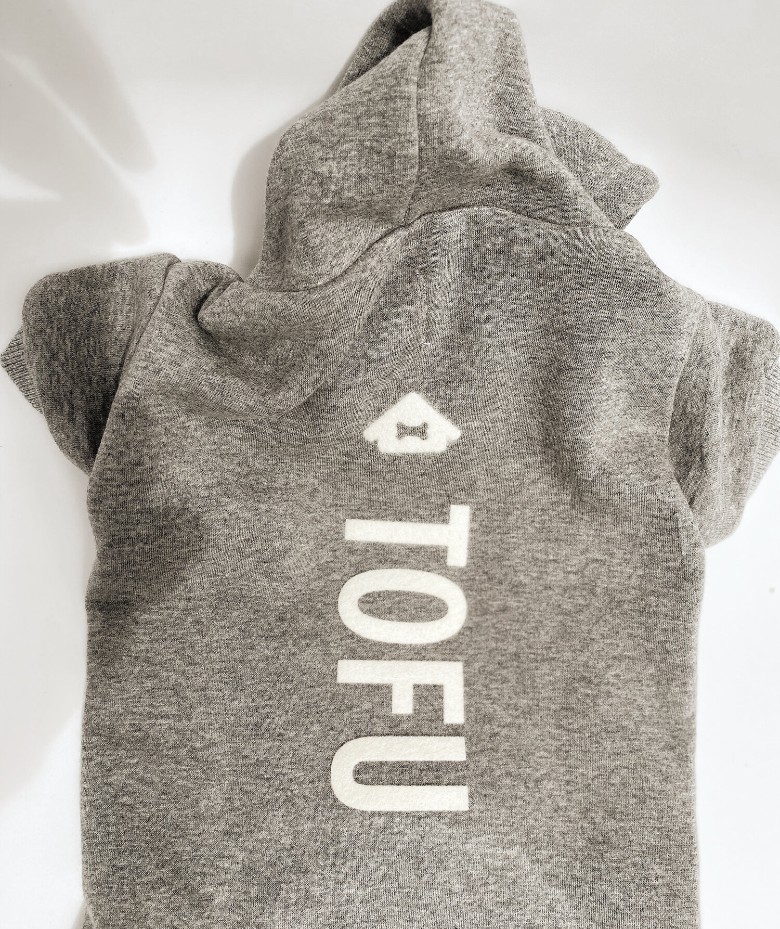 Related: Everything You Need to Know About Washing Dog Sweaters, Collars, and Bedding
Medlin's inspiration for her business came from Wubbi, her Olde English Bulldogge. (Hence the spelling of House Dogge.) Wubbi tested each product Medlin made and helped her figure out which products worked.
"He just seemed to personify the simplistic, zen-like composure that I wanted people to feel about the product. He inspired all the things that I felt were needed in the lifestyle of a dog in a dog with their human that I really could not find on the market," she says.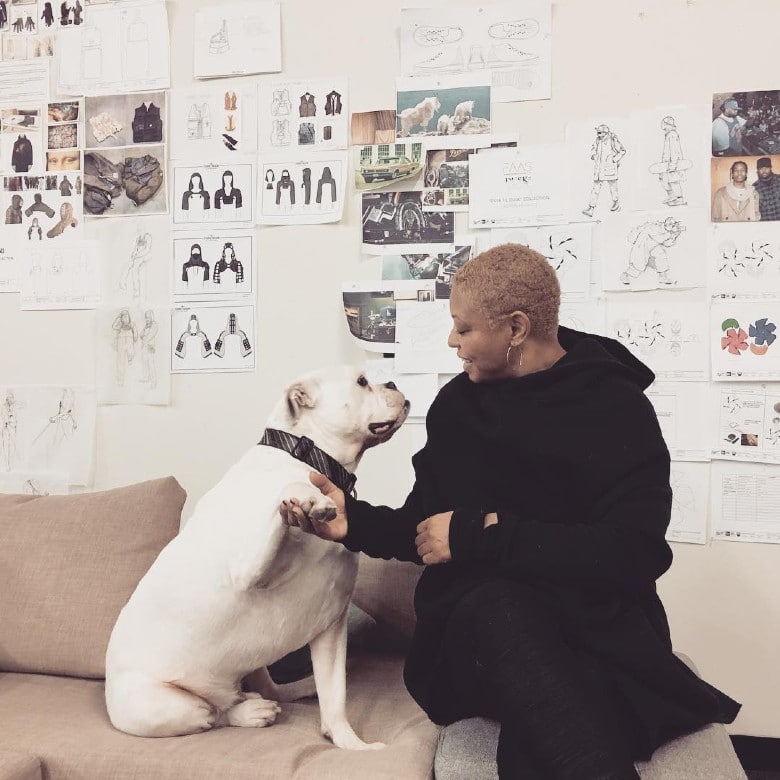 Medlin says Wubbi was her "ride or die dog." He accompanied her everywhere she went and inspired her to get out and explore. Sadly, her beloved Wubbi was diagnosed with lymphoma and passed away in 2018.
"He personified happiness …His spirit still lives on through the brand and everything that I consider designing," Medlin says.
Since starting House Dogge, Medlin has been a one-woman show. However, she was recently able to contract an assistant and bring her nephew onboard. She hopes to bring some of her contract help on as full-time employees.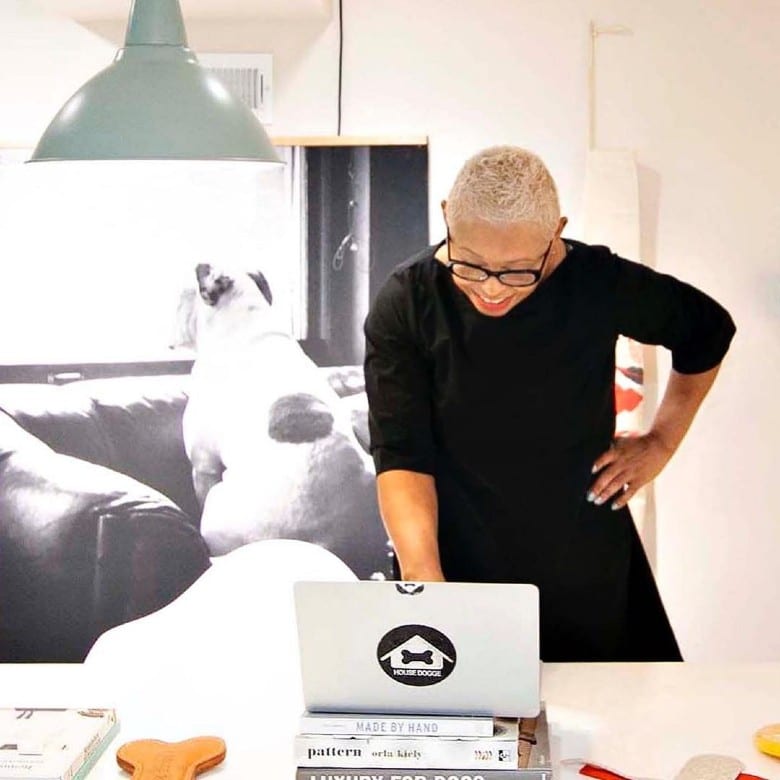 In addition to being the owner and designer at House Dogge, she is also the founder of Functional Apparel and Accessories Studio (FAAS) Design Collab, an apparel design program that advocates for diversity in the industry. This was another passion project she made the entrepreneurial leap for.
"Another reason I started House Dogge was to create a space for other designers of color to have an opportunity to start somewhere in the industry," Medlin says. "I love coaching and mentoring creatives, and I didn't see much diversity in the industry when I was in the global apparel design companies that I work for. So, it's just another place that there's an opportunity to make some changes in that way."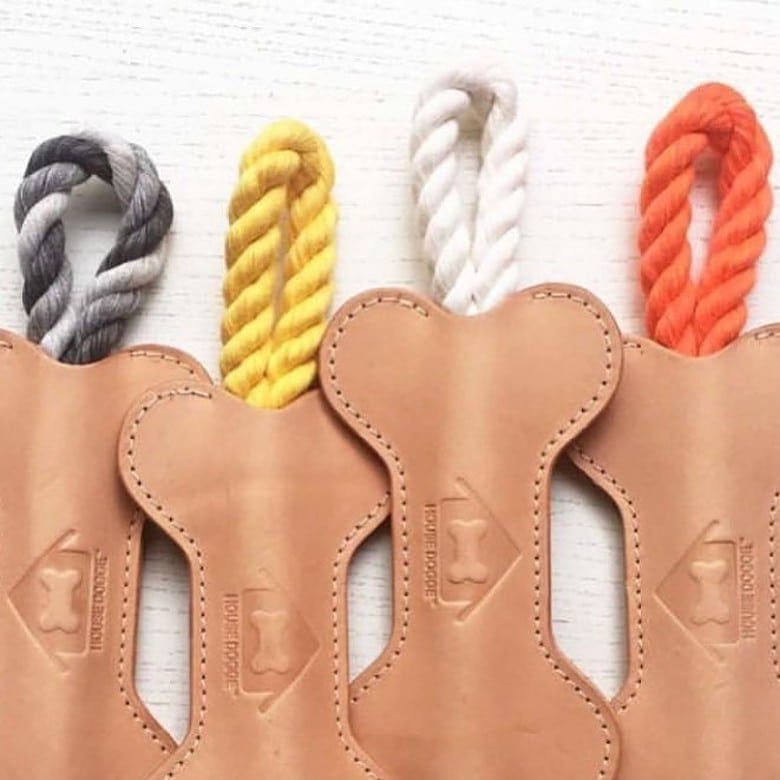 Enjoy a game of tug-of-war or fetch with this beautiful toy from House Dogge. Made of vegetable tanned leather and cotton, the toy is non-toxic, biodegradable, and makes play time extra fun. Keep in mind, this toy is for non-aggressive chewers — more for the pups who enjoy carrying around toys or playing gently.
Medlin says she received a tremendous amount of support as a Black woman and small business owner in 2020 — so much so that her sales were up by 3,500 percent by the end of the year!
"The halo effect for Oprah's Favorite Things is a very real phenomenon," she says.
Medlin has also gotten a lot of support from the local creative community in Portland. "I love this community because we all want to see each other succeed," Medlin says. "I'd like to think that that's a great accomplishment too, just having those relationships."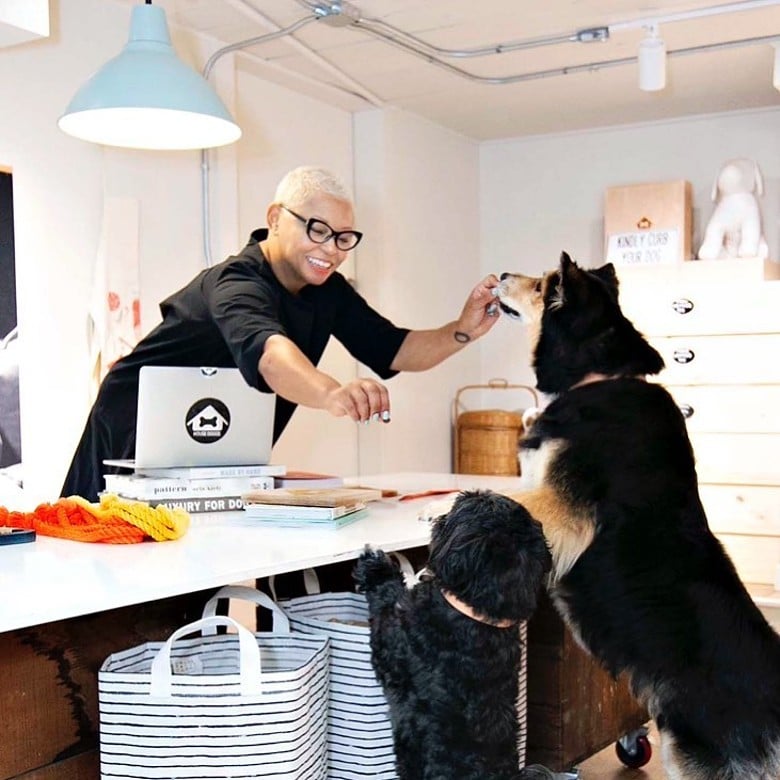 This kind of support on international and local levels has helped put Medlin in a position to grow her business and focus on research, development and marketing.
As a result, she is now partnering with companies in different industries, such as interior design brands like Japan-based MUJI and UK-based The Conran Shop, and several other retailers in the United States, like West Elm.
Medlin is focusing on launching products this year that revolve around the human and dog lifestyle, specifically for the home. She is also interested in scaling House Dogge and partnering with more interior design companies and pet non-profit organizations.
Her 2022 collection looks like it will be another blockbuster hit, with fun food bowl mats, a "mellow" mat that can go from blanket to pillow, and bamboo made dishes and scoops.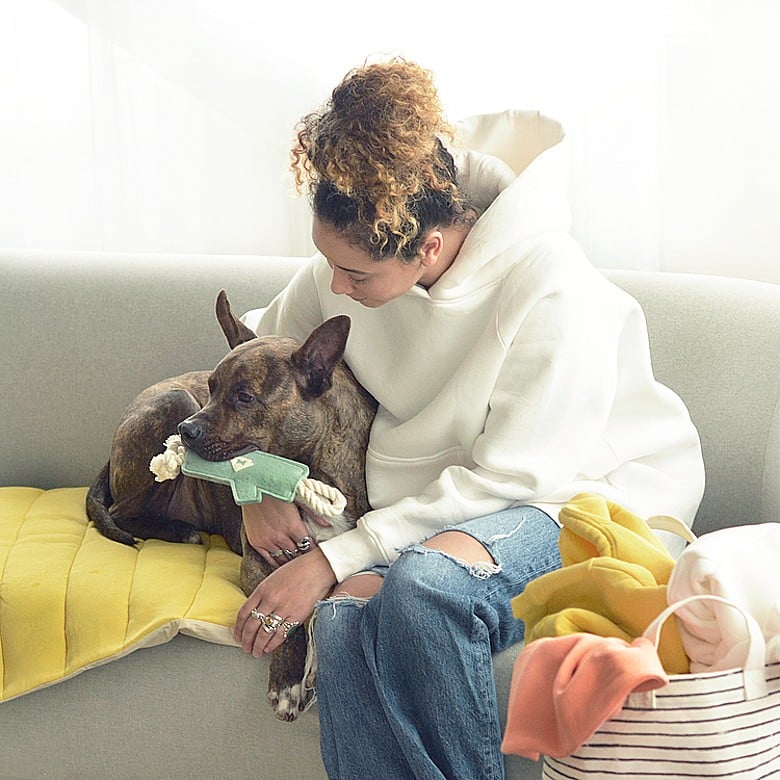 "The life of an entrepreneur — when I say it's hard, it's not hard in the sense that you're working long hours, but it's all the mental strength that you have to deal with whatever comes your way; the pivots, customer service, supply and demand and returns, all of that," Medlin says. "You have to be in a certain mental space to be okay and move forward. My daily reference for just being an entrepreneur is to refer to Brené Brown's quote: 'If you're not in the arena also getting your ass kicked, I'm not interested in your feedback.'"
Related: 19 Black-Owned Dog Businesses You Can Support Right Now