Frank Lloyd Wright is best known for creating some of the most iconic structures of our time. From the Guggenheim Museum to Robie House and Taliesin West, his designs are simplistic yet distinct.
But his most charming building was built for our four-legged best friend.
Back in 1950, Wright was commissioned to design a house for Robert and Gloria Berger of Marin County, Calif. After its completion their 12-year-old son, Jimmy, wrote a letter to Wright asking him to sketch a matching doghouse for the family's Labrador Retriever.
Related: Art Exhibit Allows People to Download Blueprints to Design Extravagant Dog Houses at Home
"I would appreciate it if you would design me a doghouse, which would be easy to build, but would go with our house," he writes.
The boy continues, "My dog's name is Edward, but we call him Eddie. He is four years old or in dog life 28 years. He is a Labrador retriever. He is two and a half feet high and three feet long. The reasons I would like this doghouse is for the winters mainly."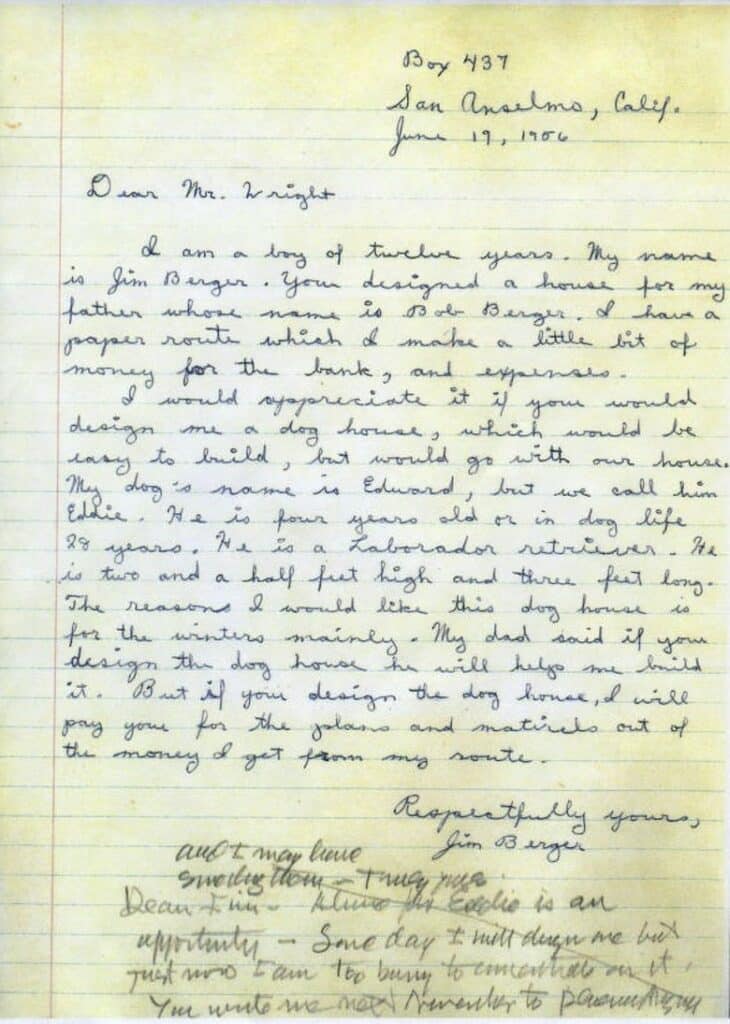 He even offers to pay for the designs using his paper route money.
Wright responded, telling Berger that he is busy, but would respond later in the year.
Related: For $200,000, Your Pup Could Have His Own Dog Mansion
And he did (after some persistence from Berger). The famed architect sketched a four-square-foot doghouse and then turned it over to his team to design it. The result was an architectural drawing, similar to the ones he'd create for an actual house. It came to be known as Eddie's House.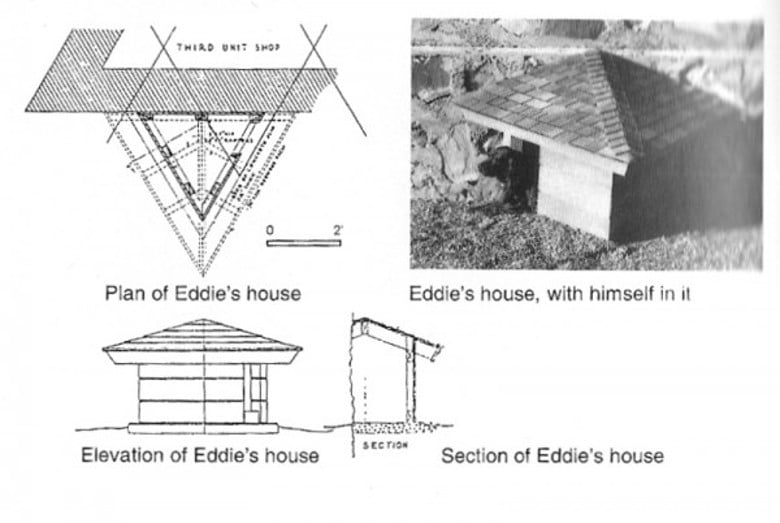 Jimmy never got around to building it. When he joined the army, his dad and brother decided to complete the project. They focused on the same key features as their own home: ensuring it was an asymmetrical triangular structure with a low roof and large overhang.
Unfortunately, for everyone involved, Eddie never used it. (He'd rather sleep inside the warm family's home.)
In 1970, the mom trashed the doghouse, but in 2010, Jim finally got around to building Eddie's home. His brother and him rebuilt is using Wright's original drawing, which was featured in a documentary about the architect.
Eddie's House is the smallest structure ever designed by Wright and is permanently on display at the Marin County Civic Center (which happens to be in the largest structure from Wright) in San Rafael, Calif.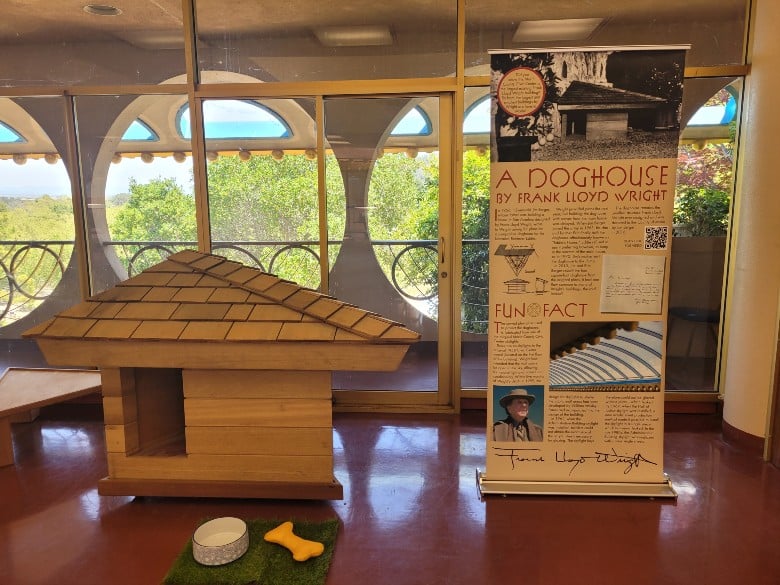 Related: Dog House Floats Take Over New Orleans After Mardi Gras Cancellation