Mardi Gras may be cancelled this year due to Covid-19, but people in New Orleans aren't taking it lying down – and neither are their dogs.
Rather than having hundreds of thousands of people enjoy the floats down streets like Bourbon Street, St. Charles Avenue, and Canal Street, neighbors are creating "House Floats," in which homeowners are hiring decorators to spruce up their front façade or making it a DIY project.
Related: Rescue Has Adorable 'Puppy Parade' to Help Homeless Dogs Get Adopted
And dog parents are getting in on the action, too.
The Mystic Krewe of Mardi Paws is hosting its first-ever Dog House Float contest in lieu of its usual "Mardi Paws" parade with locals transforming dog houses into works of art.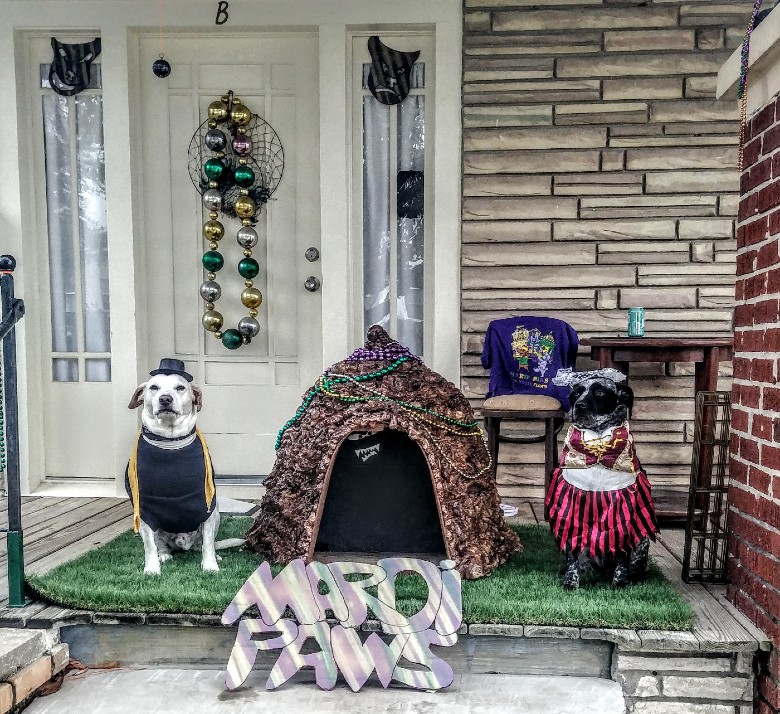 "With all Mardi Gras parades cancelled this year, we hosted another initiative to spread cheer and raise awareness of the plight of homeless animals in our open admission animal shelter," Denise Gutnisky, the founder of Mystic Krewe, says of the Dog House Float contest, adding, "We just wanted to spread cheer."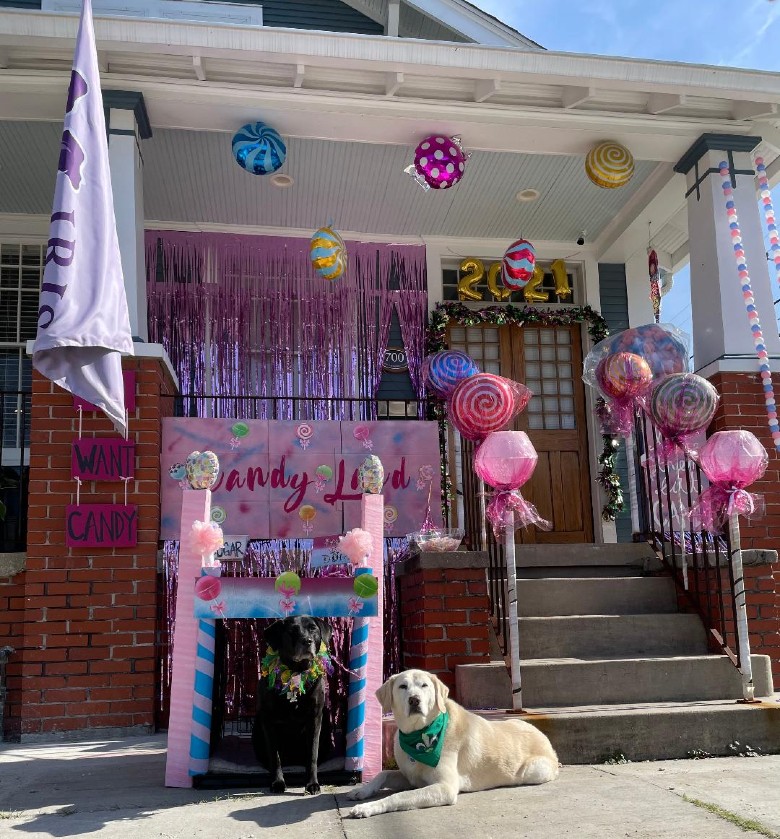 To not make it too complicated and have dog parents join in on the fun, the rules are pretty flexible. People can decorate existing dog houses, build a new one, or add a dog theme to their house floats or office buildings, among other possibilities. Winners will be chosen in either the "residential" or "business" category. There are also a number of other contests, including best selfie and costume, too.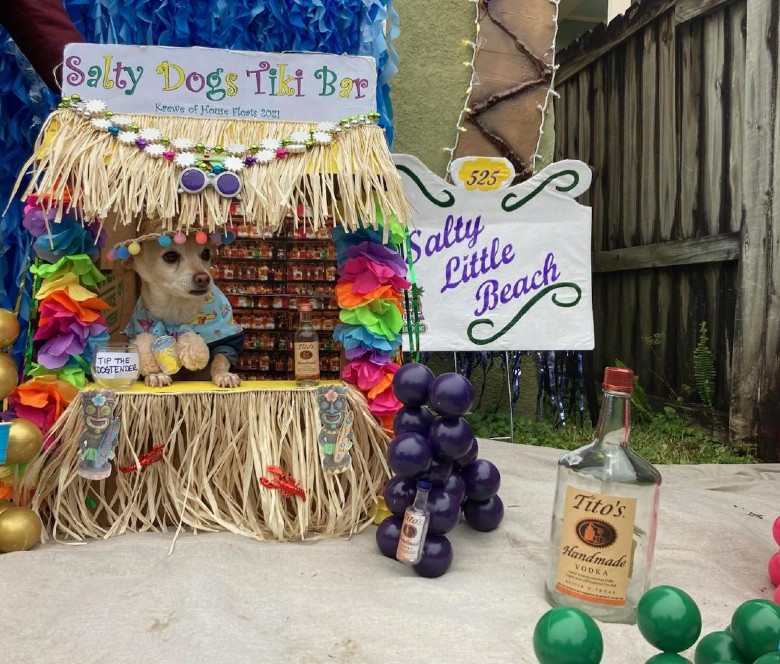 The Dog House Float event's goal is to not only put smiles on people's faces but also raise awareness and money for the St. Tammany Parish Department of Animal Services in Lacombe, Louisiana.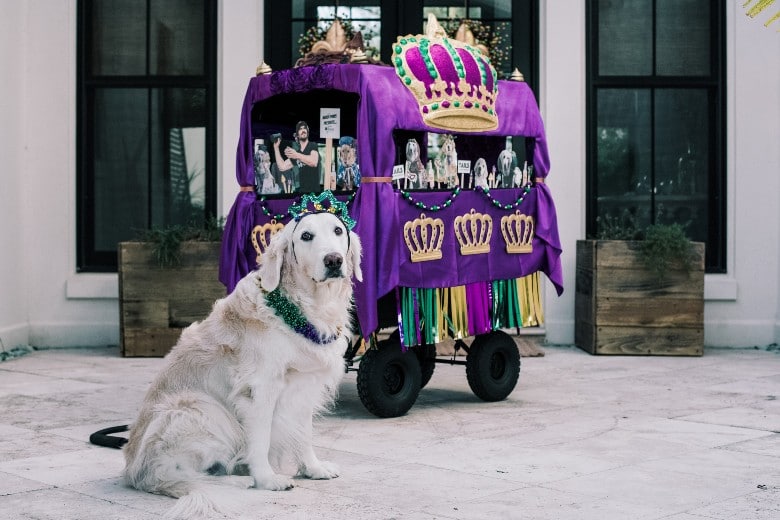 "Louisiana loves a good parade and Mardi Gras fosters a cultural connection for so many. In the same way the parade cancellations has affected the workforce of artists that normally would be creating elaborate floats, the cancellation of one of our major annual fundraisers impacts our nonprofits," says Gutnisky.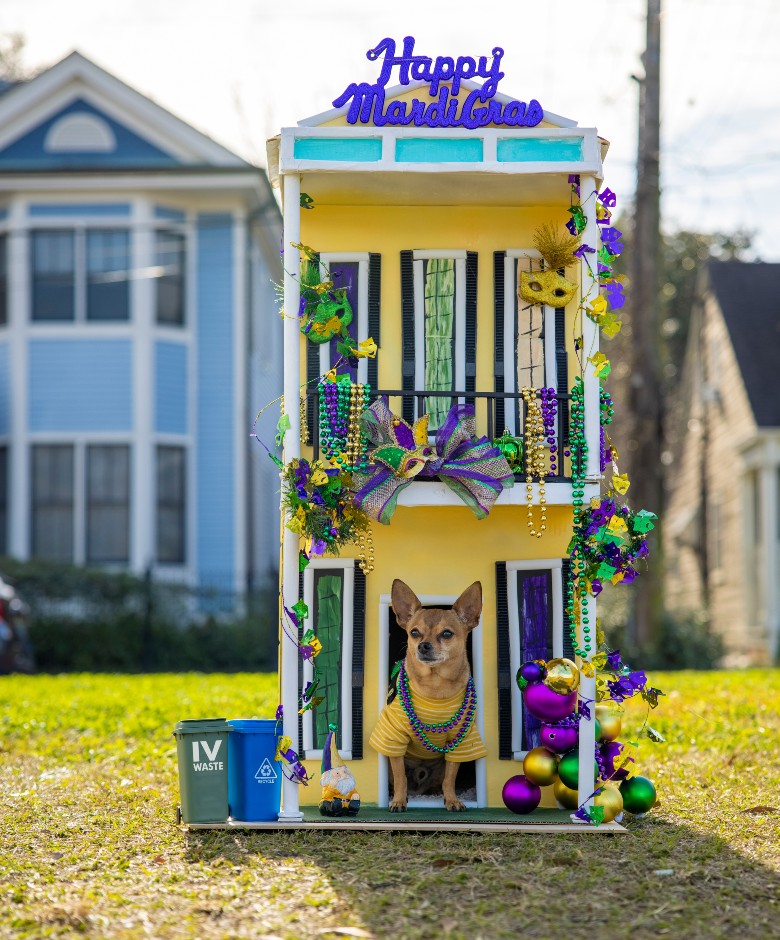 "By continuing our month-long's worth of virtual and socially distanced events we've been able to keep the spotlight on raising awareness for the unwanted pets at our parish's open admission animal shelter and raise a little money at the same time!"
Related: Everything You Need to Know About Your Dog Walker During COVID-19