A famous photographer who has made it her mission to change the perception of pit bulls through images is showing her first solo exhibit in the U.S. next week.
Sophie Gamand will be showcasing her "Flower Power" series at the Photoville photography festival  from Sept. 21-25.
Having begun the project in 2014, the series features pit bulls from shelters donning floral crowns. The goal is to have them look "hippies, soft fairy-tale-inspired characters, feminine and dreamy," as opposed to how some in the press, along with politicians have portrayed them as "hellhounds."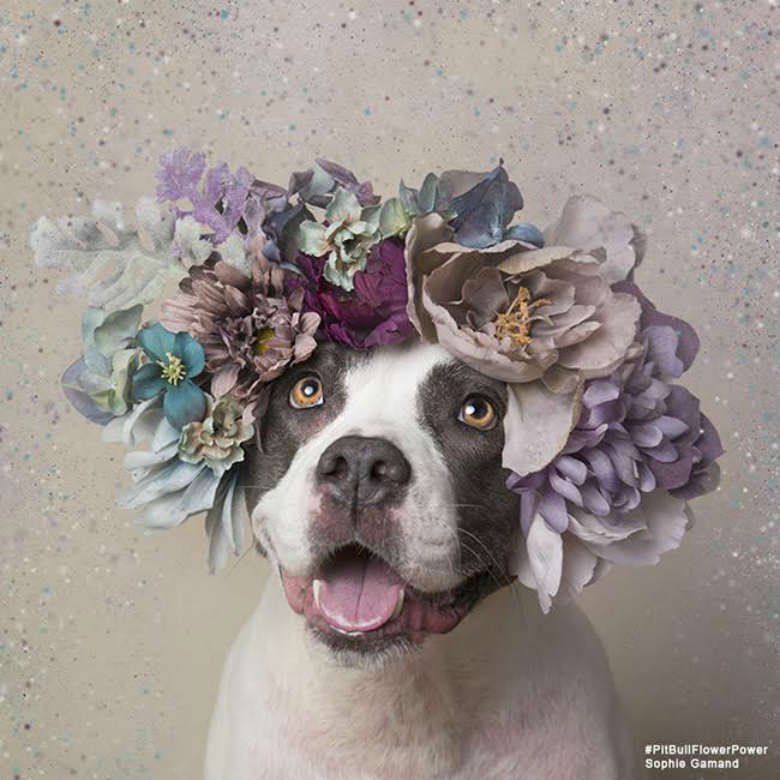 Related: Photographer Sophie Gamand Reveals the Real Magic Behind Her 'Flower Power' Pit Bull Series
"We are afraid of them for no reason. There is a mythology of the pit bull, and then there is empirical reality," Gamand tells This Dog's Life. "Flower Power was a way for me to experience pit bulls in the most intimate way I knew: through art."
Having to choose between 300 portraits of dogs, was no easy feat for the award-winning photographer. "I chose photos that I knew the viewers will enjoy, and that are some of the ones from my collection that speak the most to me personally."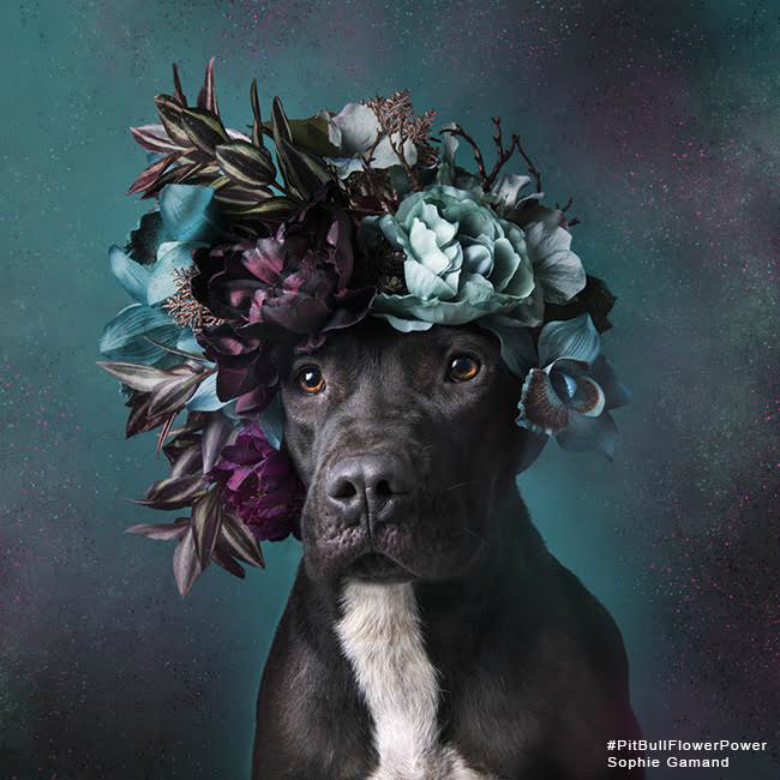 Related: Remember Murdock, the Former Bait Dog? You'll Never Believe What Happened to Him.
The pit bull images that will be displayed will be printed at 20 x 20 inches, meaning "the dogs will be larger than life, and their eyes will go straight to your soul." Dogs from rescue organizations all across the world will be shown, including New York's Redemption Rescues, Mr. Bones & Co. and Sean Casey. Gamand tells us some that are still up for adoption will be making their way to the event, in hopes of catching the eye of someone special. During this event she will also be releasing her 2017 Flower Power calendar.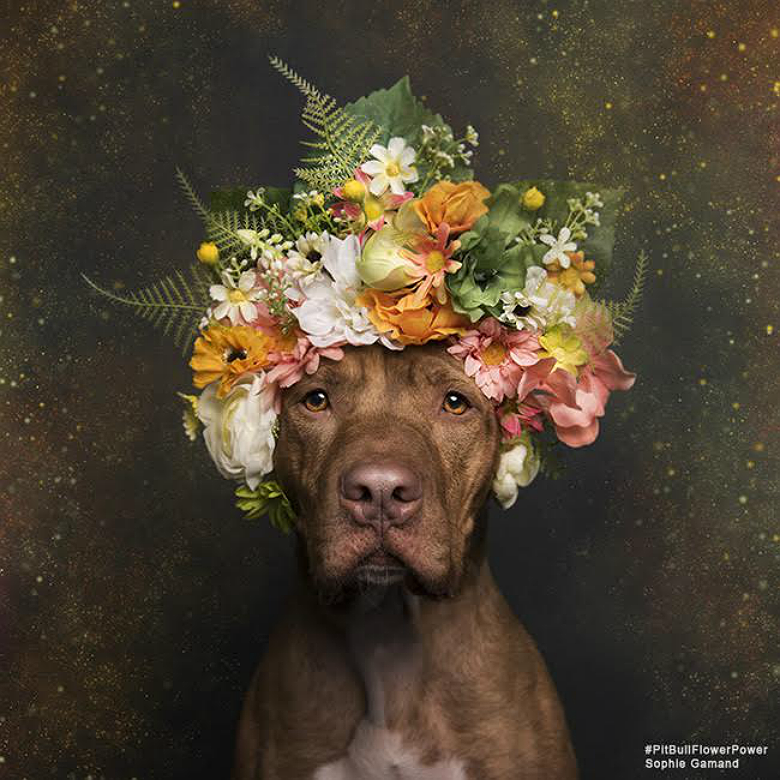 Gamand has been featured in a number of other exhibits and had her own show in Paris, but this is the first solo exhibit for her in the U.S.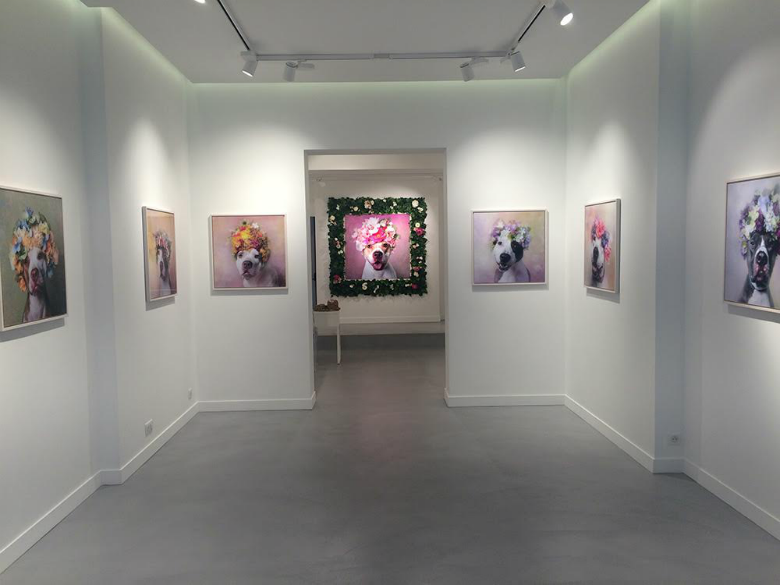 Photoville is one of the largest outdoor art events in New York City and will feature more than 60 artists, each having their own shipping container to showcase their work. Prestigious artists, along with up-and-coming ones, will be showing their work alongside each other, with some showcasing lighter pieces and others tackling heavier issues — including the Orlando shooting and Zika.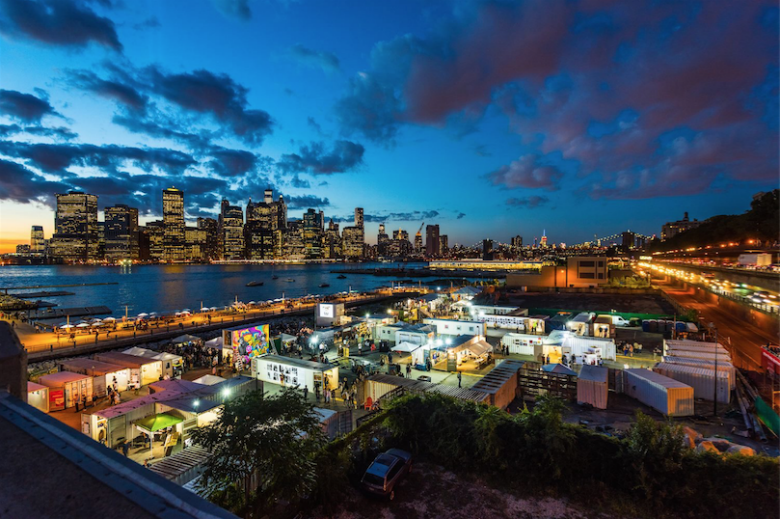 The show is free to attend and will also feature a Smorgasburg beer garden, talks and nighttime events. Major companies – Instagram, The New York Times, National Geographic, to name a few – have partnered with the show.
It occurs from Sept 21-25, with various opening and closing times (full schedule here). It is at the Brooklyn Bridge Park in Dumbo, on the corners of Water Street and New Dock Street. It is directly underneath the Brooklyn Bridge.
Related: Photographer Sophie Gamand Snaps Pics of Marc Jacobs' Dogs for Denim Shoot