With its tagline a rescue is the new black, Mr. Bones & Co. is pulling out all the stops for its Rescue the Runway show.
Occurring on Sept. 24 at Berg'n in Brooklyn, the event will have some lovely firemen, police officers and other hometown heroes walking adorable homeless dogs down the runway.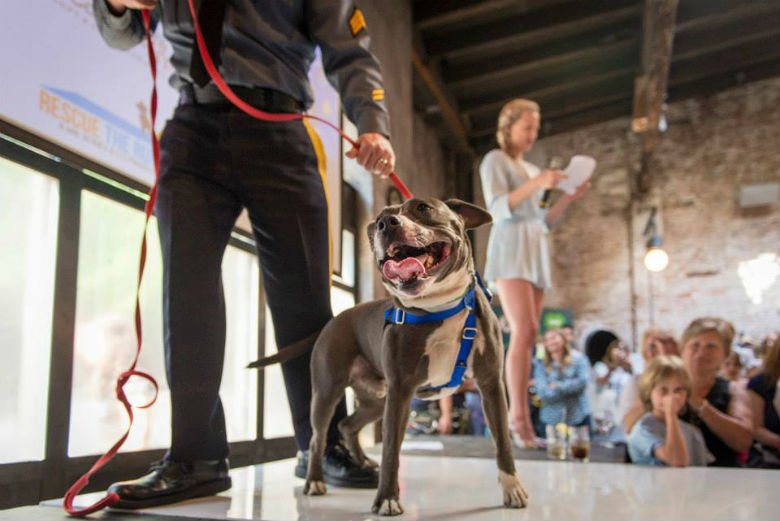 Pups not only from Mr. Bones will be strutting their stuff but also animal-welfare organizations Animal Haven, Badass Brooklyn Animal Rescue and Thank Dog Rescue will be part of the show.
"Mr. Bones & Co. believes in leading by example and that means working together as animal welfare advocates to create a stronger and louder voice for the voiceless," says Marisa Grimshaw, the co-executive director for Mr. Bones & Co., about the partnerships.
Related: New York Pet Fashion Show Brings Out Psychedelic Dogs to Strut Their Stuff on the Runway
If anything like last year, the runway show is quite the spectacle with lots of applause (for both the pups and the escorts), cameras flashing and tails wagging. (There is also the occasional scene stealer willing to give a kiss for some extra attention.)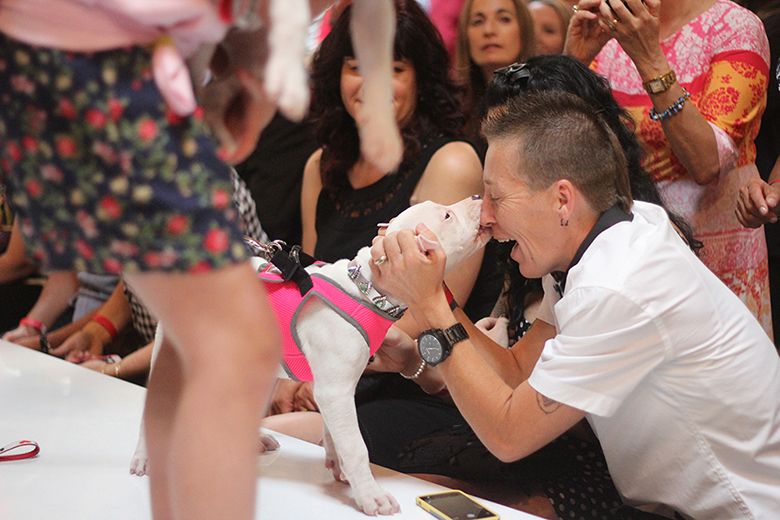 Besides the main event, Rescue the Runway will have a silent auction and raffle with $15,000 worth of prizes. Some of the goodies include tickets to sporting events, gym memberships, beautiful jewelry and more.
And of course, Mr. Bones' signature Pitbull Kissing Photo Booth will be there. Smooch a pooch and help a dog in need.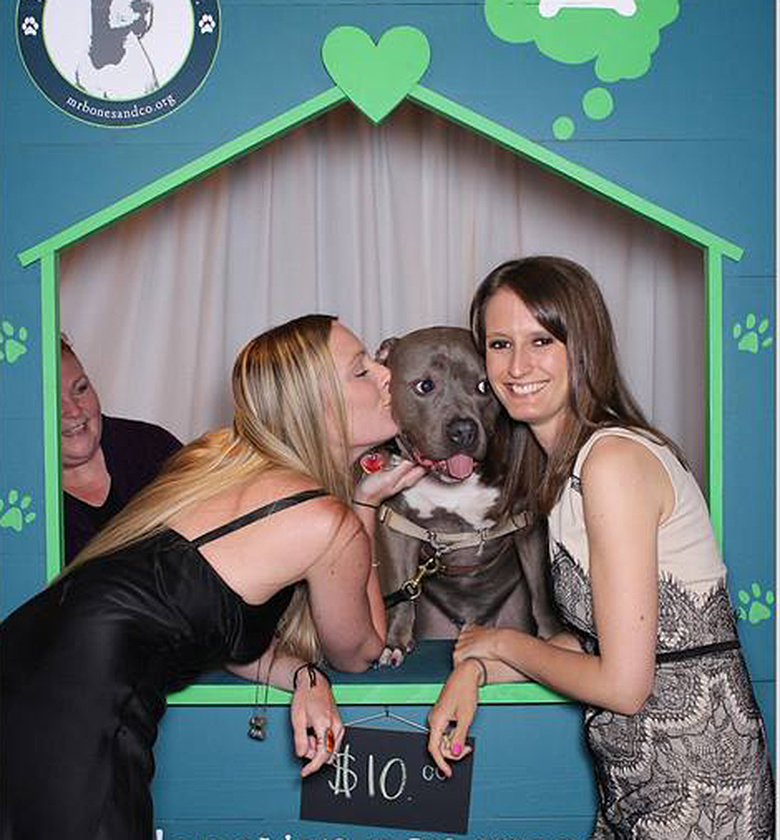 Related: A Photographer Has a New Twist on New York Fashion Week: Dog Models
For this year's event, the organization has honored Tami Sagher, co-executive producer and writer of HBO's Girls.
"Tami is an incredibly compassionate animal welfare advocate that we are lucky enough to call a friend and supporter," says Grimshaw. "While she typically likes to stay behind the scenes, we wanted to honor her for her incredible generosity which has allowed us to rescue and rehabilitate countless dogs from our New York City shelters."
With all the interaction, people are bound to work up an appetite. Have no fear. Rescue the Runway will feature complimentary food from four local vendors: Mighty Quinn's BBQ, Landhaus, Tramezzini and Lumpia Shack.
There will also be an open bar to quench your thirst.
Besides helping these pups find their forever home and raising awareness, Rescue the Runway brings together the community.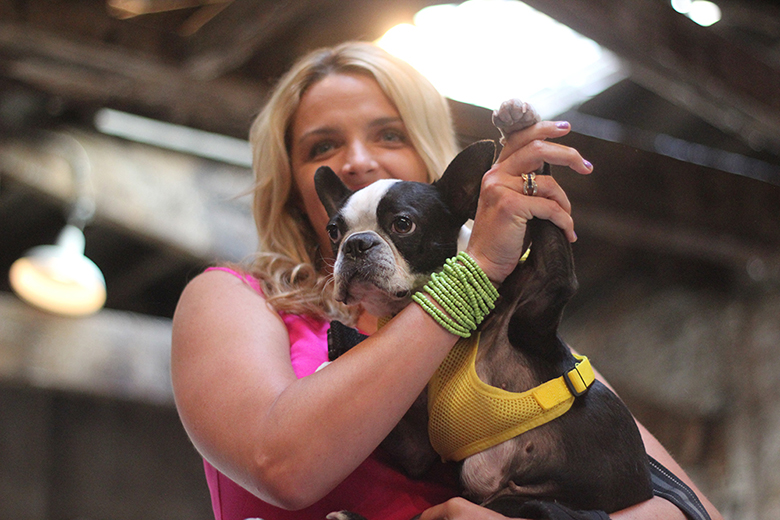 "This is our fourth year producing this annual benefit and each year we are humbled by the amount of support we receive and the level of turnout," Grimshaw. "We are so proud of how far our animal welfare nonprofit has come, due largely in part to our supporters and this event allows us to celebrate with them!"
The cost of tickets range. General admission is $140 and VIP tickets are $200. VIP ticket holders get earlier access to the event, a private meet-and-greet with the dogs of the event and a gift bag, including dog goodies from Kong, Grandma Lucy's, Ollies, Earthbath and more (retail value over $100). For those on a budget, there is also a limited number of discount tickets available on Living Social for $100. All ticket types are partially tax deductible.
Related: Fashion Helps This Former Bait Dog Show Her True Colors
The event will be at Berg'n, located at 899 Bergen Street, Brooklyn, NY 11238. The event kicks off at 3 pm (2:30 for VIPers) and goes until 6. Information about tickets can be found here.