Summer has officially started, and it couldn't have come any sooner.  With warmer weather everyone is eager to get outside, including our pups.  Yet, summer has unique safety concerns for dogs. Have no fear, we've done the research and compiled a list of tips to help you and your pup enjoy the dog days of summer to the fullest.
This Dog's Life is committed to help all dogs and their parents live a "dogfully" life and by following these guidelines you can ensure your pup will enjoy the summer.
Protecting your dog from summer pests and parasites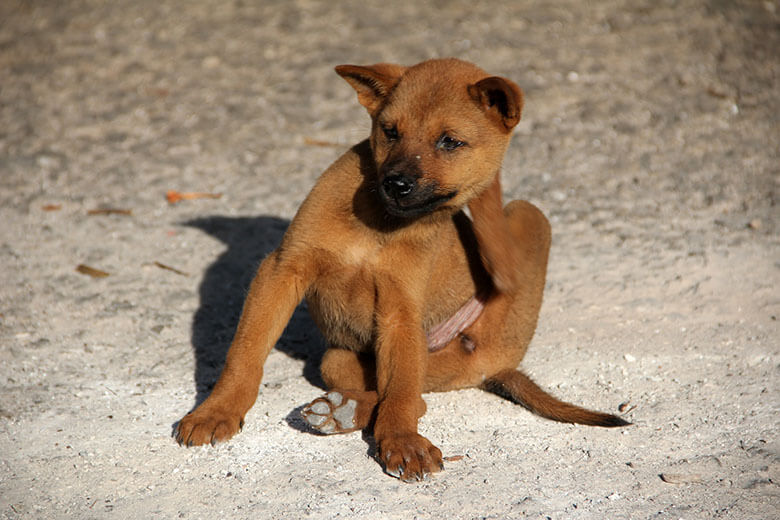 With the warm weather upon us, dog parents and pups are excited to play outside and welcome the change in season.  But with this beautiful weather, there are some dark forces looking to be a major buzzkill: heartworm, fleas and ticks.  These parasites and pests are a year-round concern, but they become most active in the warmer months. So, it is important to be proactive with preventative heartworm, flea and tick medicine all the time, and double-check that your pup is up-to-date on their medicine.
Ticks transmit not only Lyme disease, but also other illnesses like Anaplasmosis, Babesiosis, Ehrlichiosis, and even rare tick paralysis. If you want to know if your location is in a hot zone for ticks carrying Lyme disease, read our article about the Lyme Disease 2017 Forecast.
Related: 5 Ways to Keep Your Dog Safe During the Summer (Infographic)
In terms of fleas, there are more than 200 species of fleas that affect dogs by transmitting disease and being a nuisance to both dogs and their owners.
Veterinarian Dr. Scott Luckow D.V.M. from Broadway Animal Hospital of Riverdale said that that ticks are especially bad this year and recommends preventative care like  Frontline and NexGard Chewables.  If you find a tick on your pup make sure you remove it very carefully. Dr.Luckow recommends that you do not squeeze ticks.  "If you are not careful you can squeeze pathogens into the host as well as expose yourself to the pathogens," he says in a post. 
When it comes to heartworm, It is no surprise that these parasitic roundworms are in full swing in the summer, since they are spread by the bites of infected mosquitoes. Heartworm disease can result in severe lung disease, heart failure, other organ damage and even death. Prevention is critical because there is no way to tell if a mosquito is infected and heartworm disease is difficult and costly to cure.
To prevent heartworm there are topical, oral and chewable medicine.  For the dogs that are stubborn eaters, Trifexis is a 3-way parasite protection against fleas, heartworm and intestinal worms available in a monthly chewable tablet.  Another product that goes above and beyond heartworm prevention is Revolution, a once-a-month topical (on-the-skin) treatment that protects against heartworm, fleas, American dog ticks, ear mites and Sarcoptic mange mites.
Dr. Luckow recommends that you buy your medication from your veterinarian and not online.  As of late there have been cases of people selling counterfeit medicine online.  "When my clients purchase Interceptor, Frontline Plus and Nexgard from the Broadway Animal Hospital, the manufacturer guarantees me and my clients that the products will perform as described." 
Stopping the sneezing and wheezing of summer allergies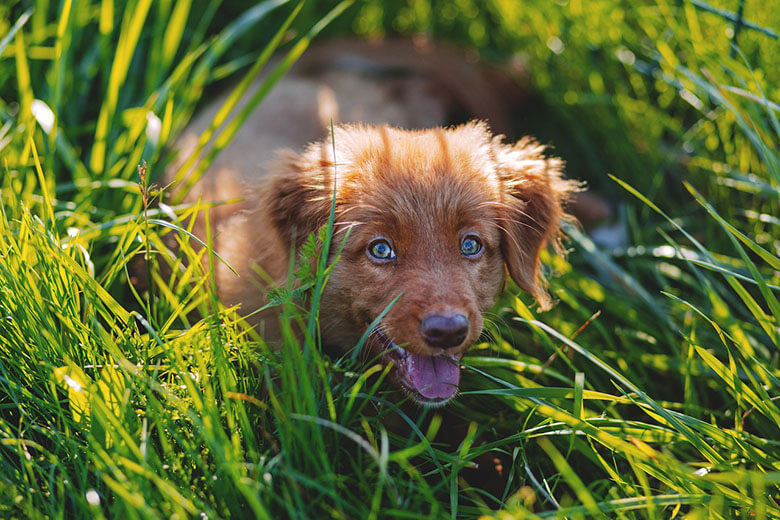 During the summer, plants are in full bloom and this means allergy season for both pets and people. It may come as a surprise, but a common allergy for dogs is grass, well actually the grass pollen, when they inhale the pollen.
Grass allergy is considered a hypersensitivity to something that is present in the dog's environments, called atopic dermatitis. It is hard to avoid grass pollens, because they are fine, powdery and can travel miles in the wind, which means you may end up with grass pollens in your yard, even if you don't grow any grass.
The prime symptom to look for is extreme itchiness — but grass allergy can vary from dog to dog.  Your pup may bite, lick and scratch her skin to point of injury, hair loss and infection. The areas that are most likely to be affected are your pup's head, face, armpits, abdomen and feet.
If your pup is showing these symptoms, visit your veterinarian.  Most likely she will suggest an initial treatment, or an allergy test through blood or skin testing.  
At home, there are several things you can do to help prevent and alleviate your pup's grass pollen allergies — everything from keeping your lawn mowed to using products to make sure the pollen is not in your dog's fur.  
We recommend wiping your pup's feet and legs after going outside with paw wipes. John Paul Pet Body and Paw Wipes can reduce constant licking and itching and has lanolin that replenishes the coat and leaves your pup smelling fresh and looking clean. There are also anti-itch sprays and shampoos that your veterinarian may suggest like Bodhi Dog All-Natural Pet Hot Spray or Earthbath Hot Spot & Itch Relief.
Another preventative measure is to make sure your pup gets a healthy dose of omega-3 and omega-6 fatty acids. These supplements reduces grass allergy symptoms like inflammation and itchiness.  You can find these supplements in liquid, pill form or treat form. Nutramax Welactin Canine Omega-3 Liquid Dog supplement is easy to administer, since it is in liquid form and is a rich source of omega-3 fatty acids derived from cold water fish.  If your pup loves treats, as most do, we like Isle of Dogs Nutri-Stix Cod/Omega 3 Dog Treats to support healthy skin and a shiny coat.  These treats are aren't made with synthetic vitamins and gluten free.
We also learned from Dr. Luckow that there are new dog food diets that can "significantly reduce some of the symptoms of allergic dermatitis in dogs when used with a balanced program of allergy medications and shampoos."  A few that caught our eye include, Hill's Prescription Diet Derm Defense, which is clinically formulated and believes in their product so much that that they offer a 100 percent money back guarantee if you are unhappy with the outcomes.
Another great dog food that can be prescribed by your vet is Royal Canin Veterinary Diet Selected Protein dog food.  It also comes with a 100 percent satisfaction guarantee
For those who don't want a prescription dog food but need help with allergies is a new food called Wysong. This kibble has lamb as its first ingredient, while also including oils and fats known to help with allergies. If your dog's allergies persist after changing your pup's food to hypoallergenic, contact your vet and try prescription dog food.
Making your dog's coat shine after summer shedding season.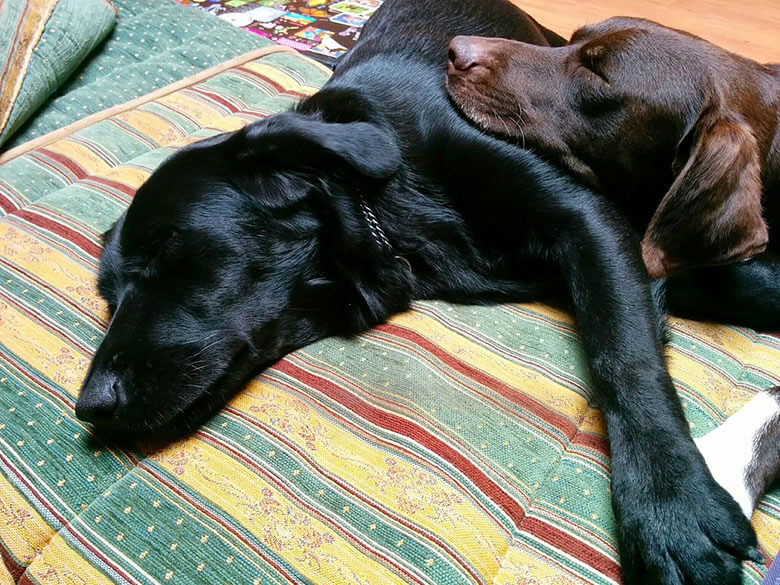 All things grow in warm weather, including your dog's fur.  Dog's shed throughout the year, but their shedding increases in the spring (and into the summer) when they lose their winter coats. Brushing your pup regularly will help you keep their shedding under control, as cleaning and brushing loosens and removes dandruff and dead fur.
We consulted Nancy Chinchar, the owner of Downtown Doghouse (a shop on our list for best groomers in New York City), about why it is important to give your pup a thorough brush. "For shedding dogs, it's important that the dead, shed hairs don't just lie there on the dog, entangled on the fur, creating heat and matts," says Chinchar. "For other dogs, it's important to brush so that their hair doesn't matt. Matts cause skin irritation and can hide other problems, such as hot spots or ticks."
The first step to prepare them for their spring look is to start with a deep clean.  Kiehl's has an amazing Cuddly-Coat Grooming Shampoo made with chamomile flower extract. It's pH-balanced formula will leave your pup's coat and skin clean with a light and refreshing lavender scent. There is also 4-Legger Certified Organic Dog Shampoo.
Related: A Company That Takes New York City Dogs on Amazing Hikes in the Country? Yes, Please.
After your pooch is all clean, the second step is to brush, brush and then brush some more. It is recommended to do a long brush of dog's coat once a week during peak shedding season.  Be sure that you are using the right brush for your pet's fur, with Chinchar recommending to "always speak to a groomer to discuss which brush is best for your dog."
Boar bristle brushes can be used for all fur types and helps circulate the oil in the coat. A few of our favorites are Chris Christensen's Ionic Brass Boar Brush and Hard Tufted Boar Brush.  These brushes are top quality and the bristles are made from the hair of adult boar.
Shedding blades are made to pull out the feathery undercoat. Groomers love Furgopet Deshedder patented blade that removes fur from hard to reach places and reportedly helps reduce shedding up to 90 percent. There is also MoJo's Dog and Cat Brush For Shedding that has received great ratings.
Slicker brushes are best used for tangles and mats in long-haired breeds. We are digging JW Pet Gripsoft Slicker Brush Soft Pin.  The brush has rounded head and pins at a 90-degree angle, so that they are parallel to the skin rather than straight down to prevent "raking" or scratching of the skin.
Rubber curry brushes are used for short-haired breeds and are good for undercoats.  An added benefit is that it stimulates circulation in dog's skin. Chichar recommends the FURminator version.  This brush is comfortable and easy to use rubber curry brush and it is made with an anti-microbial plastic that helps keep germs and bacteria away.
Wire pin brushes should only be used for dogs with longer coats or dogs with thick, several-layer coats. One we like is made by Andis Company, which is known for its high-quality human grooming products and launched its pet products in 2015.
Ensuring your home is smelling great with dog-safe products.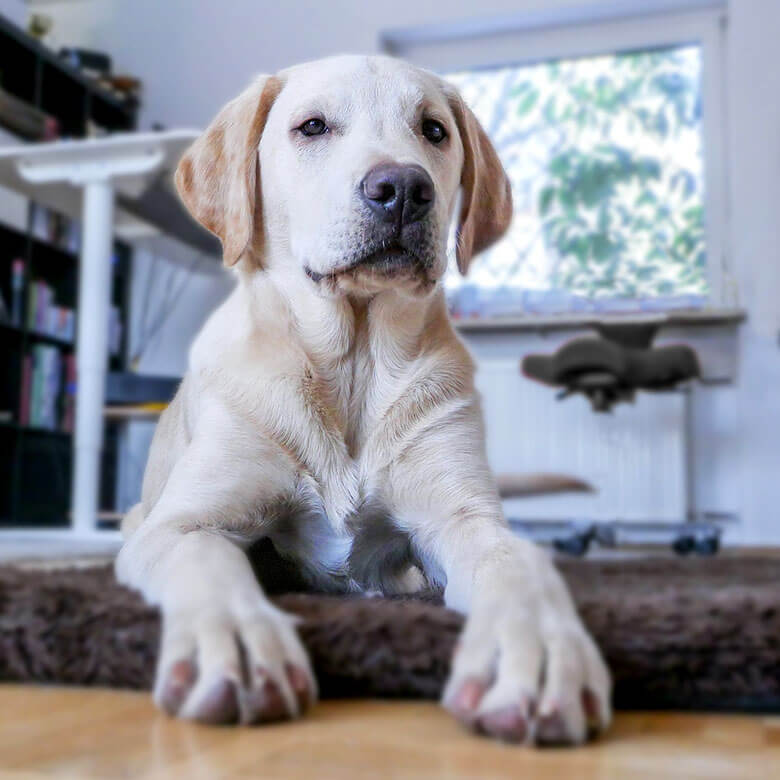 Dogs get dirty in the summer and your home can be a breeding ground for all sorts of germs. Before you spray your all-purpose cleaner everywhere, make sure that it is pet friendly. (Most people do not think twice using their standard cleaning supplies, but it can toxic and dangerous to your pooch.)  
Some of the most popular cleaning products are the ones that are most dangerous. Ones to avoid include bleach, laundry and dishwashing detergent pods and phenol disinfectants, which includes mouthwashes, scrub soaps and all-purpose household cleaners. Look at the labels of all of your cleaning supplies and avoid using toxic cleaners in areas that are accessible by your pup. Cleaning chemicals to avoid are ammonia, chlorine, formaldehyde, glycol ethers and acidic or alkaline cleaners.
If you now feel compelled to throw your toxic cleaners out, you are in luck because there are great natural alternatives that get the job done. One of our favorites is Seventh Generation's All-Purpose Natural Cleaner. It is a plant-based cleaner that is safe and works. Another great option is Mrs. Meyer's Clean Day household cleaners. They are earth-friendly, made with plant-derived ingredients and essential oils and they do not test on animals.  A favorite of ours is the Lilac Multi-Surface Everyday Cleaner.
Also, take preventive measures by storing your cleaning supplies in a high and enclosed area, and when cleaning, keep your dog away until all surfaces dry.
Related: How to Prevent Your Dog's Paws From Getting Burnt This Summer
Note: Some of the links we do make a nominal fee but in no way does that impact our recommendations. Everything was researched extensively to deliver the best products for your dog.