Dog dishes were shown on the back porch of the home where 13 kids (some of them adults) were held captive and tortured by their parents for an extended period of time.
Initially, the dishes were considered an oddity, as neighbors had never seen dogs and did not believe the family had any pets. But they were wrong.
While the children were abused, starved and neglected by their parents, David and Louise Turpin, the dogs appeared to be "healthy."
"The animals, one white and one black, appear healthy and friendly and are leash-trained," Christina Avila, an animal control officer in Perris, Calif. said in a press release.
Related: K-9 for a Day: Cops Take Shelter Dogs on Ride Alongs to Help Them Get Adopted
One is named Fluffy (the other dog's name is unknown at the time). Both are female, each around a year old, and from pictures, appear to be well taken care of.
Expecting that there will be a lot of interest in the dogs, the City of Perris will hold a raffle to find a new home for them. Both will be adopted together to a family on Feb. 5. The raffle is only opened to local residents.
Last week, the Turpins appeared in court to face charges of torture (with David also charged with a lewd act on a child by force or fear of duress). Their bond has been set at $12 million each and both face the possibility of 94 years in prison. Their children — from the ages of 2 to 29 — were discovered in their home in early January, after one of their daughters escaped and got help from officials.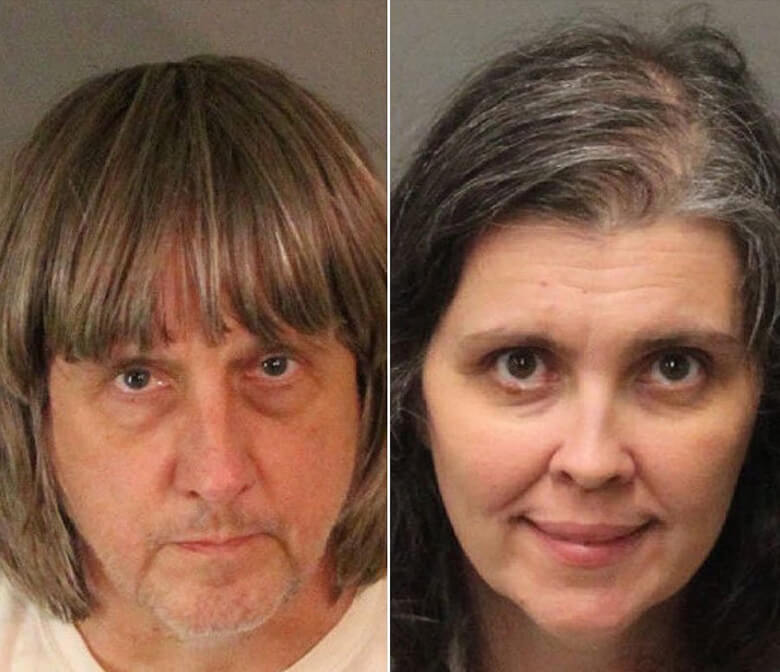 The children are currently receiving medical care, and the Riverside County Department of Public Services is asking the court to allow it to oversee the children's care.
Related: A Dog Named Cheech's Adorable Smile Goes Viral, Helps Him Find Forever Home