After smiling for the camera, a dog's photo not only goes viral but helps him get adopted.
A tiny dog named Cheech — we are guessing named after Cheech and Chong – arrived at City of Waller Animal Shelter and Rescue in Texas last week. Initially, staff thought the pint-sized pup was snarling at them, but they soon realized he was just giving them a funny smile.
Related: A Rescue Dog With a Lopsided Face Finds a Forever Home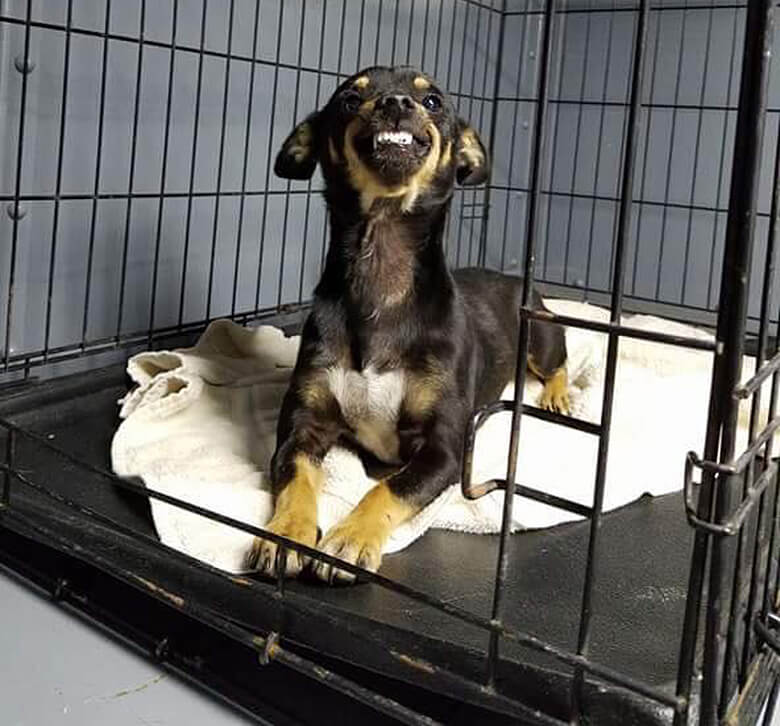 After realizing Cheech could smile on demand, the team at the shelter (which was started and run by first responders) decided to post his picture online.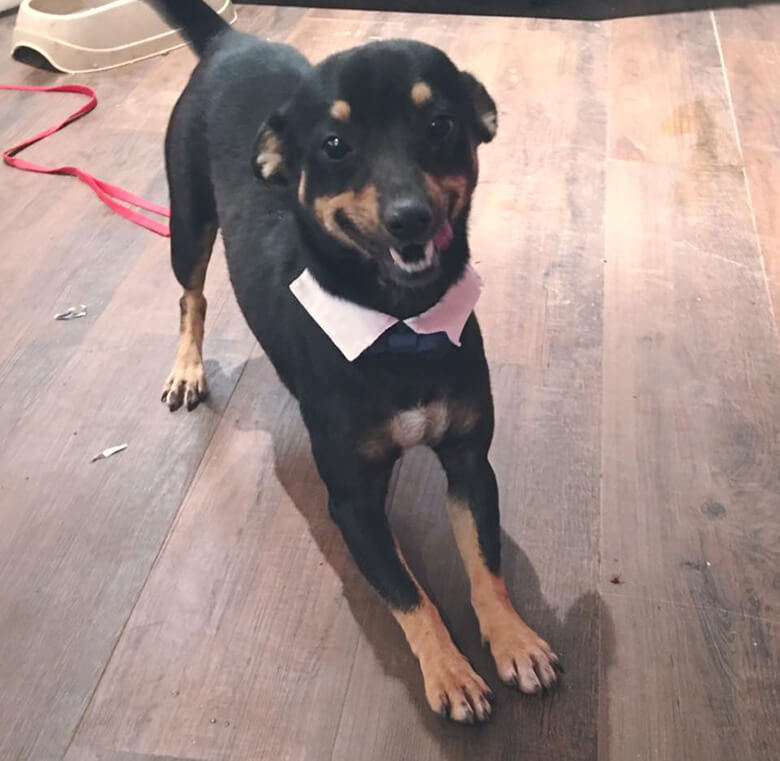 "Y'all… this smiling dog we got in at the shelter yesterday is ridiculous,"  the organization wrote on Facebook. 
Related: Meet Mochi: The Dog With the Longest Tongue in the World
The post went viral, being shared to date more than 7,600 times. Cheech caught the attention of thousands, with applications flooding into the shelter. One came from a woman named Carrie.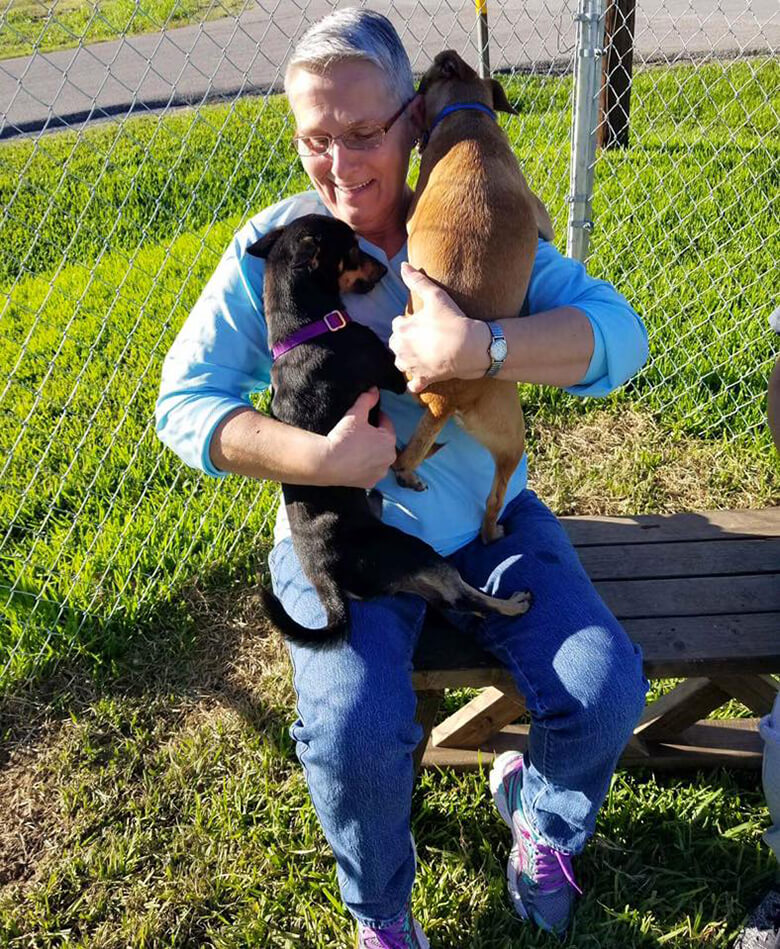 "I reviewed the applications for Cheech, and one story stood out the most. Carrie reached out to the shelter volunteers and shared her heartbreaking loss with us, she lost her beloved Shepherd to cancer on Friday- since then her other dog (Dusty) pictured here, has been severely depressed and had not eaten in days," the rescue posted on Facebook.
However, it seems, Cheech brightened up Dusty's day. "Carrie and Dusty visited Cheech today, and Cheech wanted nothing but to cuddle with her and Dusty, " the post continued, alongside a photo of Cheech and his new family. "Congratulations on finding your forever home Cheech, we are very happy that you're going to the perfect home. Cheech needs this family as much as they need him 
 Nothing but smiles here today y'all! "

While Cheech found his happy ending, there are thousands of other dogs just like him in need of home. If you are close to the City of Waller, check out what other animals are available. Or go to your local shelter to find your own Cheech.
Related: Kittens Heal Dog's Heart After She Loses Her Best Friend, a 22-Year-Old Cat