Considered one of the worst cases ever by a rescue organization, an abused dog won't turn his back on mankind.
Now named Dwayne "The Rock" (due to his determination and kind heart), the 2-year-old pointer was saved from the streets of Tijuana after a local rescuer heard about a deformed dog being tormented by local residents. While scrounging for food, it was reported people threw hot water at him, along with rocks. His deformities stem from his original owner (who is now in jail on unrelated charges) bounding his mouth shut with a wire, and routinely kicking and beating him with sticks. Before he was rescued, Dwayne was also attacked by two dogs, suffering head injuries and a torn ear.
Related: The Man Who Taped the Muzzle of Pit Bull Caitlyn Gets 15 Years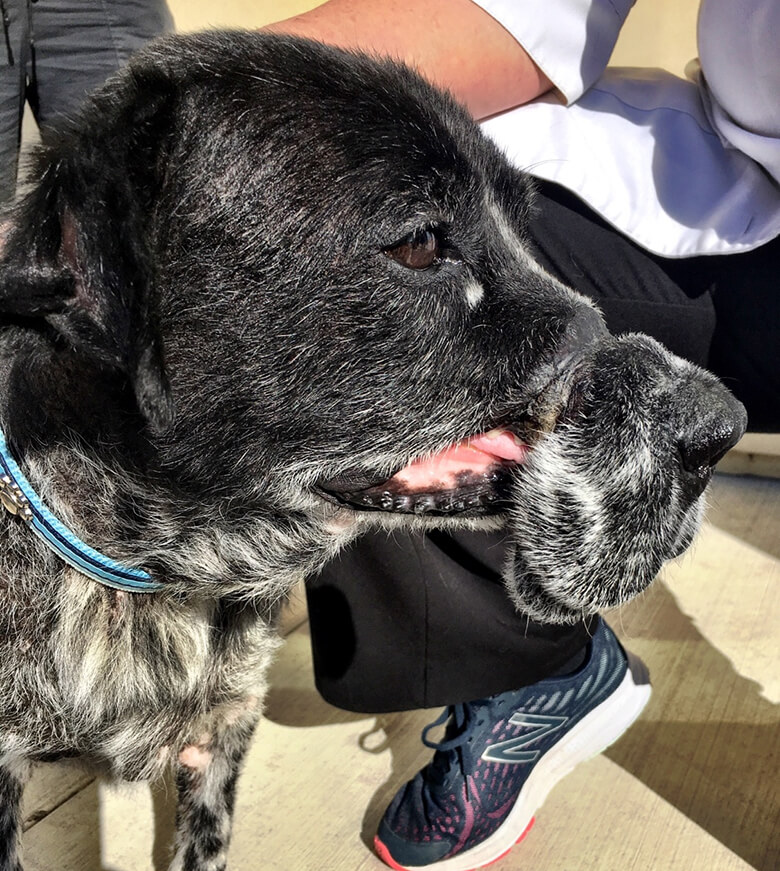 Because of this abuse, his elbow on his front leg has been kicked out of its socket, he has difficulty breathing and drinking water is challenging, to name just a few of the issues.
After being rescued, Dwayne was transferred to Helen Woodward Animal Center in Santa Fe, California (30 minutes north of San Diego) to be evaluated and begin long-term treatment.
"My first impression was horror; it actually felt like I'd been punched in the gut," Mindy Wright, the communications assistant manager at Helen Woodward Animal Center, tells This Dog's Life. "His visibly dislocated leg and the deep scarring on his muzzle absolutely takes your breath away. He just looks so abused."
Yet, Dwayne didn't want her, or anyone to give up on him. "He looks at you with the sweetest eyes, and limps into your arms for some snuggles, tail wagging all the way," she says.
Related: A Dog Burned With Cigarettes Gets Adopted By Firefighters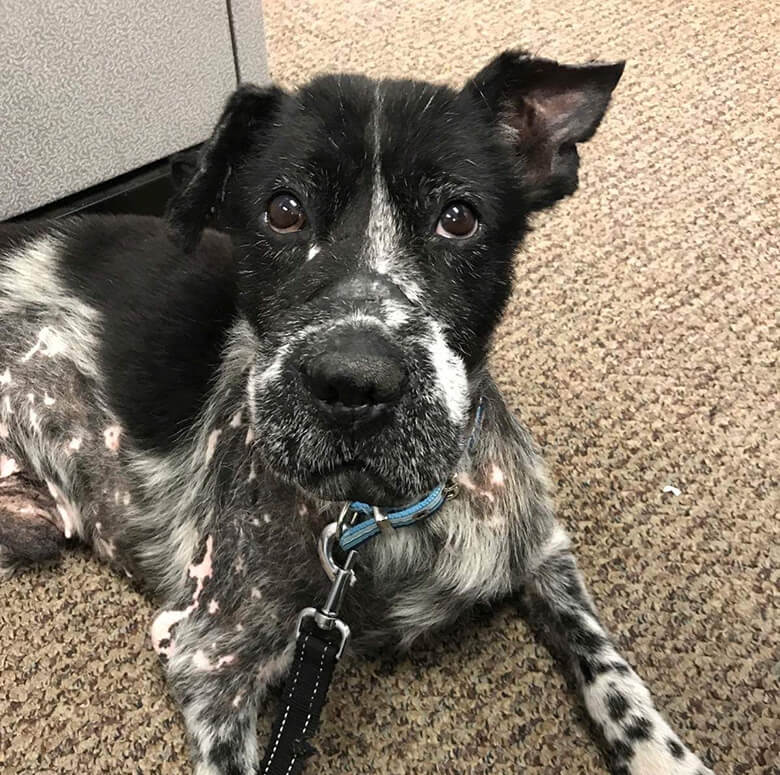 While the first rescuer tended to Dwayne's immediate needs – taking care of his head wounds and getting him neutered – his older injuries still needed to be addressed, including correcting his leg and his deformed face. Specialists are expected to repair the extreme mutilation of his nose and mouth and updates can be found on Helen Woodward Animal Center's Facebook page.
Despite everything he has gone through and his road to recovery, Dwayne has forgiven all.
"He is an absolute dream of a dog," Wright says. "Often dogs who have been abused by men will have lingering fear of men, but Dwayne shows nothing but love to anyone he meets."
He will be up for adoption in the future and is believed he will live a normal life.
"He is expected to live a fully, healthy life," Wright says. "We are still in the assessment stage of his medical treatment, but we haven't found anything that would shorten his life or be a cause of long-term pain."
If interested in donating, head to Helen Woodward Animal Center.
Related: The Women Who Rescued a Puppy From Being Beaten With a Metal Rod Gets to Adopt Him