The woman who saved a puppy from an abusive situation got a surprise this past week: she was able to take the dog home.
For months, Arizona State University student Heather Frazier heard howls and crying from a dog in her neighborhood. These weren't noises from a lonely dog, or one that giving an alert bark. These were blood-curdling sounds.
The sounds were coming from an apartment belonging to 21-year-old Shundong Hu, who reportedly beat the golden retriever puppy, now named Raine, with a metal rod, while being locked up in a cage.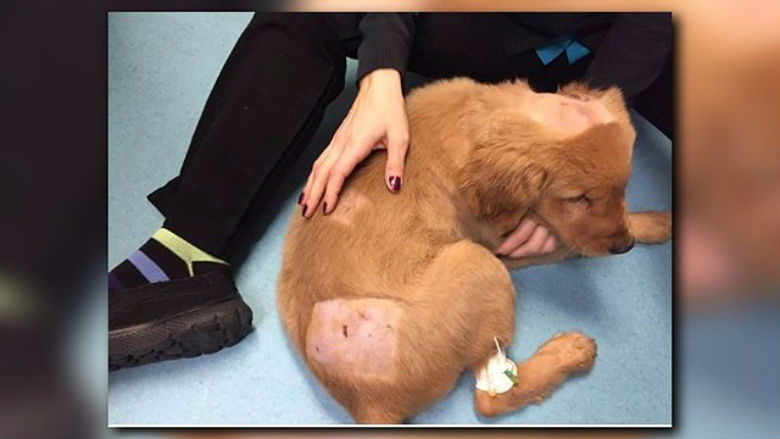 Related: Abused Puppy-Mill Dog Gets Second Chance In Life as PetSmart Greeter
He was found bleeding from his nose and head, according to reports.
"I can honestly say now that I don't think Raine would have lived through that night, Frazier said in a statement."
The puppy, believed to be 3 to 4 months old, also suffered multiple fractures on its cheek bone and skull. He  had cuts on his body, both his eyes were swollen and had a broken tooth.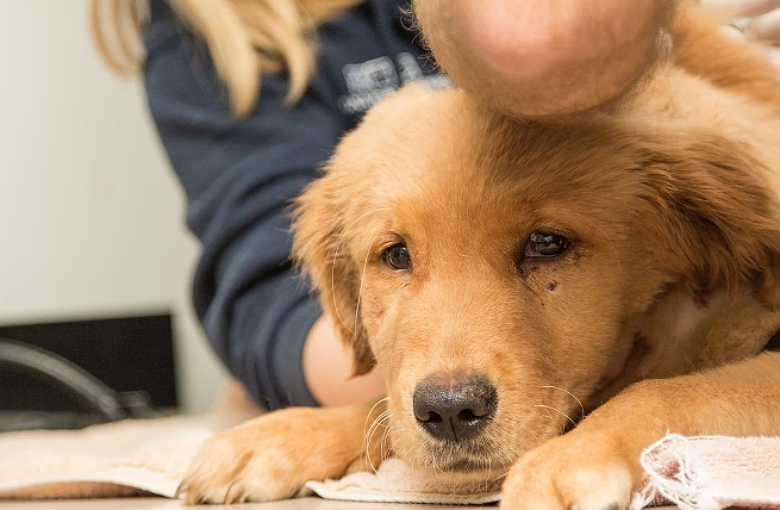 There were two cats also rescued from the apartment, both believed to have suffered from abuse.
Hu was arrested and faces felony charges.
Related: Video Shows New York Dog Trainer Allegedly Abusing Dogs in His Care
As the puppy recovered, hundreds of people expressed their interest in adopting Raine. Usually, the Arizona Humane Society will do a lottery from the vetted adopters, but this time the organization decided to do things a bit differently. AHS let Frazier adopt Raine.
"She's a hero. She saved his life. And she wanted to be his mom. We're not going to hold a drawing for Raine," AHS sais in a statement. "The woman who saved his life is going to continue to give him a great one. It's an extraordinary case, and this is an extraordinary situation and we feel that this is the right thing to do."
The two cats are in a rescue group recovering and will soon be adopted out.
Related: A Dog Found With Nose Taped Shut Gets Replica Toy to Raise Money for Animal Cruelty