A dog rescued from a massive dog fighting ring gets a second chance in life, landing a job at a police force.
Named Nibbles, he, along with 30 other dogs, were seized by authorities in Ontario, Canada in 2015 during a suspected dog -fighting operation. Deemed pit bulls, a banned breed in the Canadian providence, the dogs were not allowed to be adopted out to the public. Rather, they had to wait two years to be released. In 2017, after public outcry, including an international campaign, Rob Scheinberg, founder of Dog Tales Rescue, was able to take them into custody. He brought them to a rescue facility in Florida where their rehabilitation began.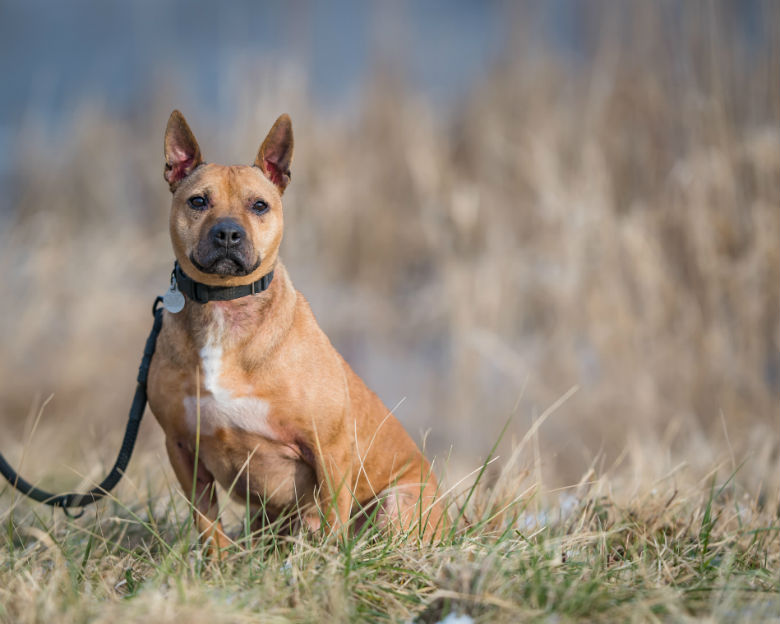 It was here that Nibbles caught the attention of Throw Away Dogs Project founder, Carol Skaziak. The non-profit rehabilitates dogs to make a positive impact on communities by having them join police departments.
Related: A 9-Year-Old Boy Is On a Mission to Protect K-9 Dogs With Free Bulletproof Vests
"Nibbles exhibited all the qualities of a true working dog, and I was ready to make a statement — a very bold statement," Skaziak tells This Dog's Life. "Nibbles spent a little over a year with Throw Away Dogs, training and working on becoming a true K-9 working dog."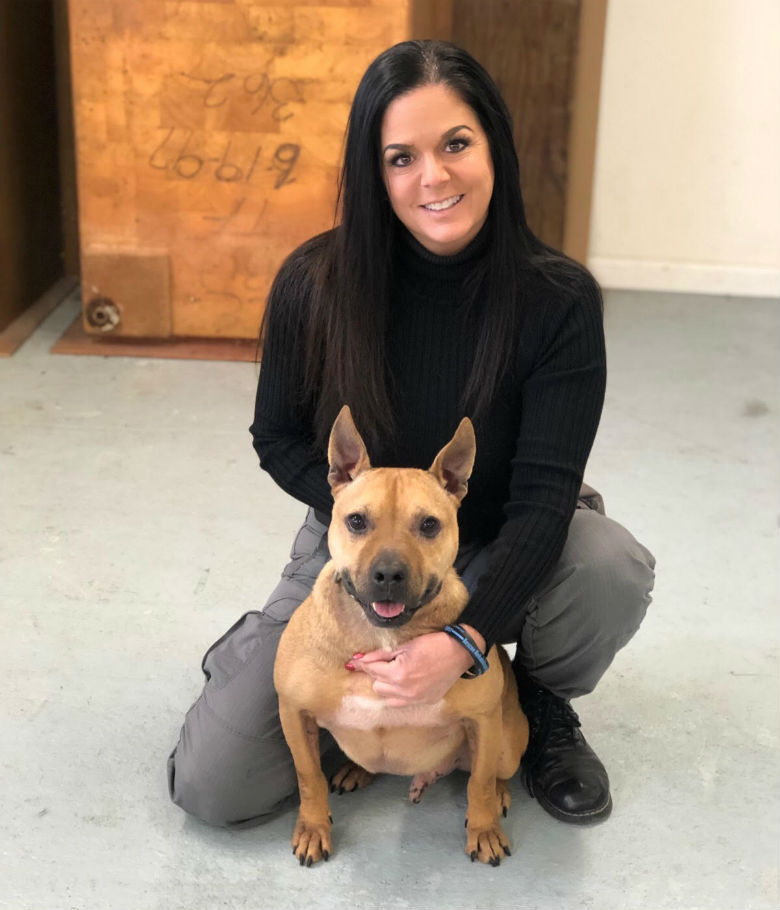 It was during this time period Investigator Rebecca Hopper was building up the K-9 unit at the Craven County Sheriff's Office in New Bern, North Carolina. Despite having a few dogs on the team, Hopper was hoping for some more.
"Due to the agency not having a budget for the K-9s, I began searching for K-9 grants from government agencies," Hopper tells This Dog's Life. "This is where I came across Throw Away Dogs Project. After doing research on this amazing organization, I applied for a K-9 to be donated to our agency."
After extensive training Nibbles was a perfect fit for Hopper's team.
"K-9 Nibbles is not people aggressive and has all of the traits and characteristics we would look for in any other K-9 we would test to become a working dog," Hopper tells us. "I think this shows that not only people deserve second chances but so do animals, especially when given the proper training and environment to do so."
Related: K-9 for a Day: Cops Take Shelter Dogs on Ride Alongs to Help Them Get Adopted
Hopper not only believed Nibbles would be a good fit, but so did the Sheriff. "Sheriff Chip Hughes is not only an animal lover but also a huge advocate for abused and neglected animals," she says.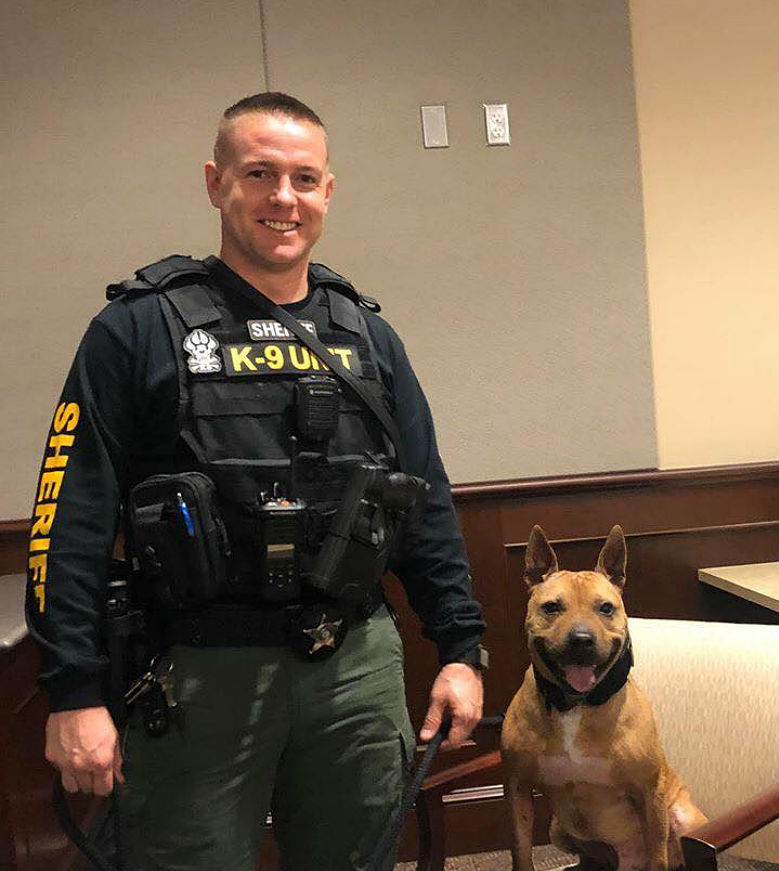 When Nibbles finally came to Craven County Sheriff's Office he was assigned to Deputy McCaw as a narcotic detection K-9. The pair will fight against drug trafficking in the community.
"We look forward to sharing his experiences as well as sharing the illegal narcotics K-9 Nibbles finds resulting in saving the lives of our family, friends, children and associates that may have potentially received these illegal narcotic," says Hopper.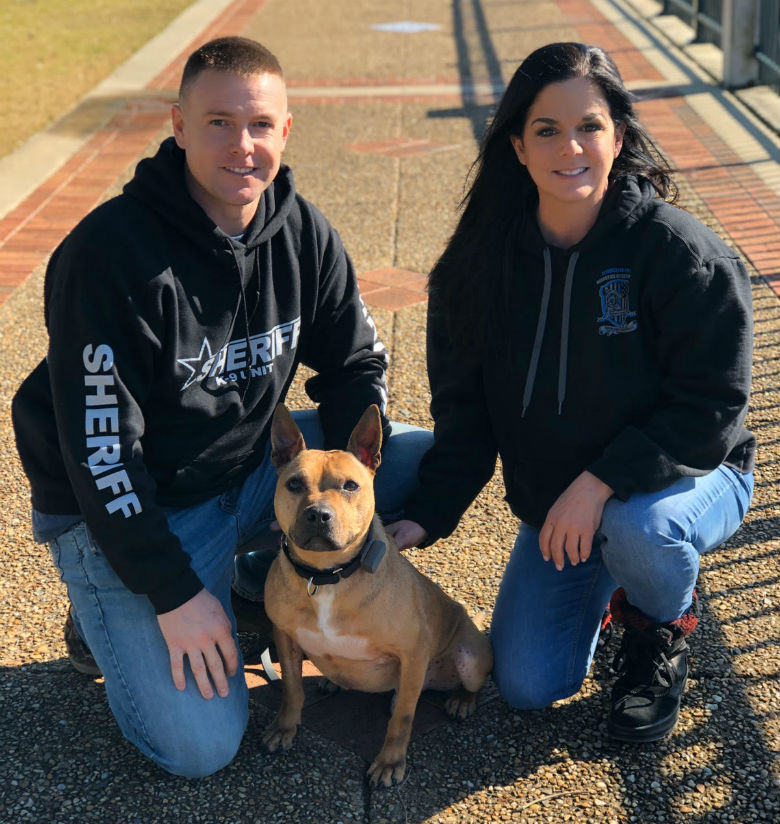 As for Skaziak, she couldn't be happier for Nibbles.
"Every dog that enters my program I make a promise to; we come to an understanding with each other that I'm in it for the long haul with them and will not let them down," she says. "Sometimes our time together is longer than others, but I'm with them every step of the way. When I look at Nibbles and Deputy McCaw it just makes my heart smile."