When a 1-year-old pit bull was found as a stray in Clay Township, Ohio and taken to animal control, the chance of him getting adopted was little to none.
Named Leonard, the dog was extremely sweet, despite being a bit shy…at first.
"It wasn't very long before he felt like he was at 'home'–that's when we saw the real Leonard," says Jim Alloway, executive director for Union County Humane Society, the organization which oversaw Leonard. "He was playful, joyful, tons of temperament — and one of the most possessive dogs I've ever seen."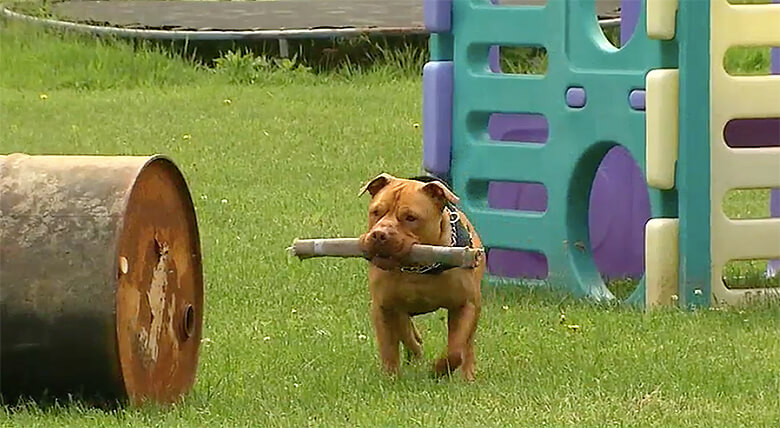 Related Pit Bull to Join New York Police Force's K9 Unit
Leonard's last trait, his possessiveness, was an issue.
Because of his characteristics, Leonard was unadoptable and was set to be euthanized. Rather than give up on the dog, Alloway wanted to see if Leonard's possessive nature could be turned into a positive.
"I'd read a few articles over the past year of departments around the country giving bully breed dogs a chance at being police dogs," he says. The idea was something new for the state of Ohio – and for Alloway. "I've been involved with police dogs since about 1993 and had never heard of bully breeds being used."
Related: Two Shelter Pit Bulls Given Second Chance as Police Dogs
But Leonard did fit the bill. "There are certain qualities required to make a good narcotics police dog," says Alloway. "Good health, solid temperament, trainability, hunt and prey drive — Leonard possesses all of these and his drives are pronounced."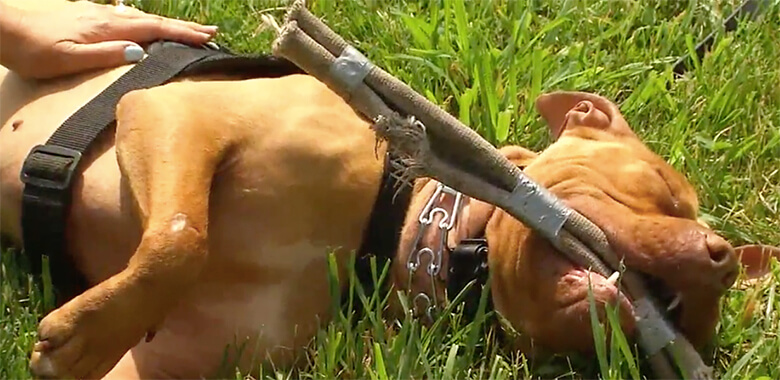 So, the dog who was knocking on death's door was now given a second chance. Alloway contacted Storm K9 Training facility in Ohio, where Mike Pennington took Leonard under his wing and trained him.
The dog was placed with Clay Township Police where he will be a single-purpose police dog doing narcotics detection. He recently passed his certification and is now known as "Detective Leonard."
While it is too soon to see how Leonard will do on the force,  Alloway has faith.
"I have no doubt that soon we'll be reading stories of the pounds of drugs and thousands of dollars he's found and taken off the streets," he says. "He'll be very successful; I'm sure of it."
Related: Former Female Inmate Who Trained Dog Adopts Him