After battling cancer for a second time, a woman decides to end her own life – but not before finding a home for her beloved dog.
Shell, a Chihuahua mix, was brought to Stray Rescue of St. Louis last month with a heartbreaking note.
Related: After Her Beloved Dog Passes Away, Owner Leaves Tennis Balls and Touching Note at Park
Posted on Facebook by the organization, the note read:
To Stray Rescue:
I am writing you cause I need you to take my dog Shell. My mother adopted Shell from Stray Rescue around 2009-2010 … In 2012 she had a massive stroke and now has Alzheimers. So in 2012 Shell came to live with me. I've been fighting cancer for a few months and if you're reading this I lost my battle. I need for my baby girl to be taking [sic] care of in a home with one person.
Shell is a very sweet little girl. She's been threw [sic] a lot so she has trouble with trust in the beginning. She loves to cuddle but doesn't like to be carried. She's very smart.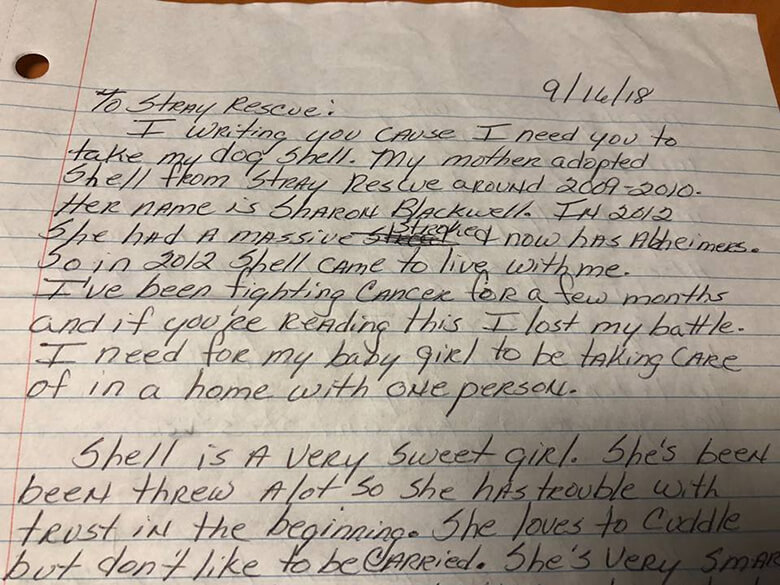 The woman ended up committing suicide after she dropped off her dog. After sharing the story, the shelter received many applications. Last week, they settled on a woman who had recently lost her dog.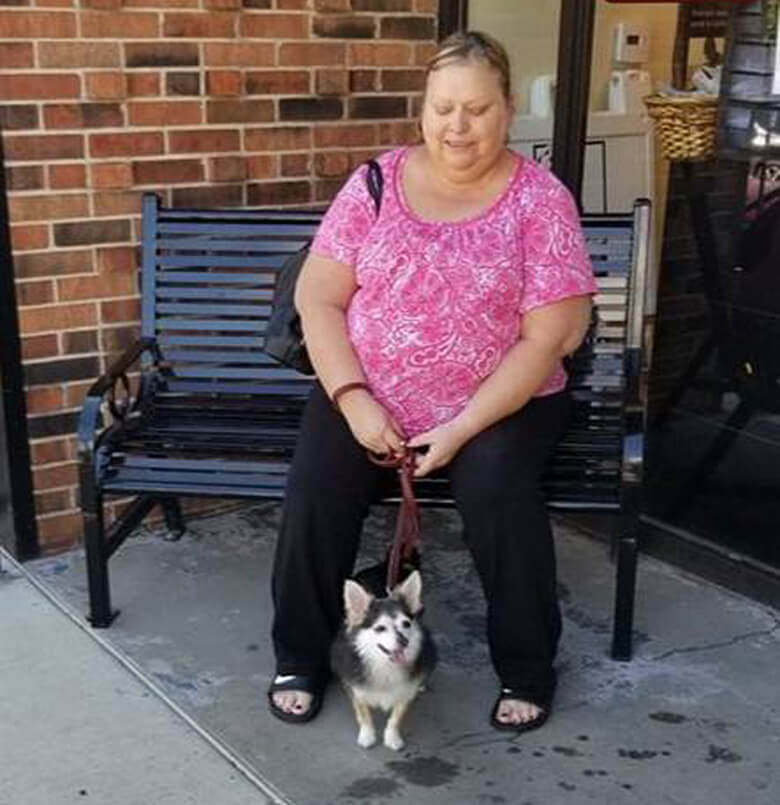 "Wasting no time, she filled out an application and was here the very next morning. The two of them hit it off and she knew it was definitely the right time. She says Shell is already running the house, and that they are inseparable. reads the post.
The organization continued, "We are honored to have fulfilled the final wish of her Mom, who is no longer with us. We promise she will be spoiled for the rest of her life.
Related: After Being Left With a Heartbreaking Note, a Dog Is Given a Second Chance