Firefighters aren't just heroes to humans — but also dogs.
A sick puppy with no fur was tied up in the rain by the side of the road in Sacramento, when firefighter Mike Thawley spotted her.
"The crew, E14 Sacramento Fire Department, and myself had just finished up a medical aide call when an individual came up and told us there has been a dog tied up in the rain for hours. She was wet, cold, hairless and scared," Thawley tells This Dog's Life.
Thawley and his team cut the rope and brought the dog back to Station 14, dried her off and then took her to the Front Street Animal Shelter.
But Thawley wasn't done. Curious how the little girl was doing, he went to check up on her. Nicknaming her Chunk, the firefighter has quite the effect on the puppy.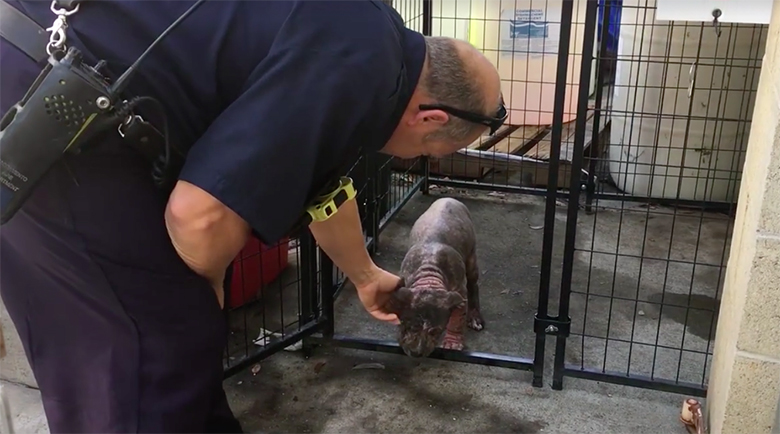 Related: Dog Survives Blaze in Shed, Becomes Firefighter
In a video of the reunion, the shelter notes, "Looks like she remembers her buddy."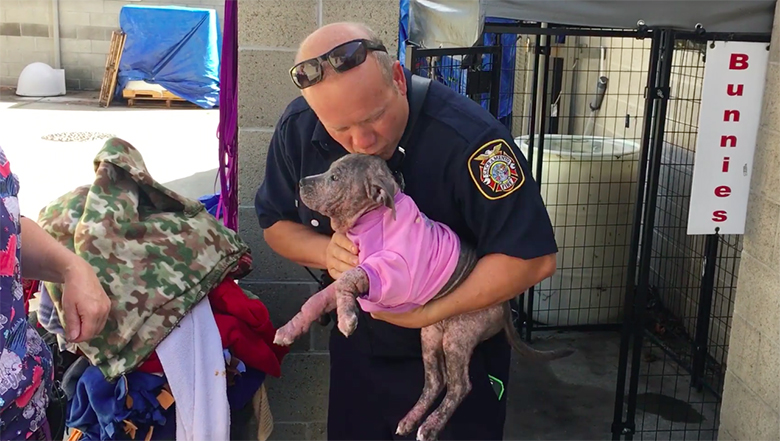 After putting on a shirt to protect Chunk from the sun, viewers can see the dog happily trailing behind Thawley and the shelter staff member wagging her tail.
Related: Pug Named Hometown Hero for Saving Family From Fire
While Thawley is fostering the pup and may adopt her, the video, viewed nearly 60,000 times, has caught the attention of many, and we are guessing she won't have any trouble finding a forever home.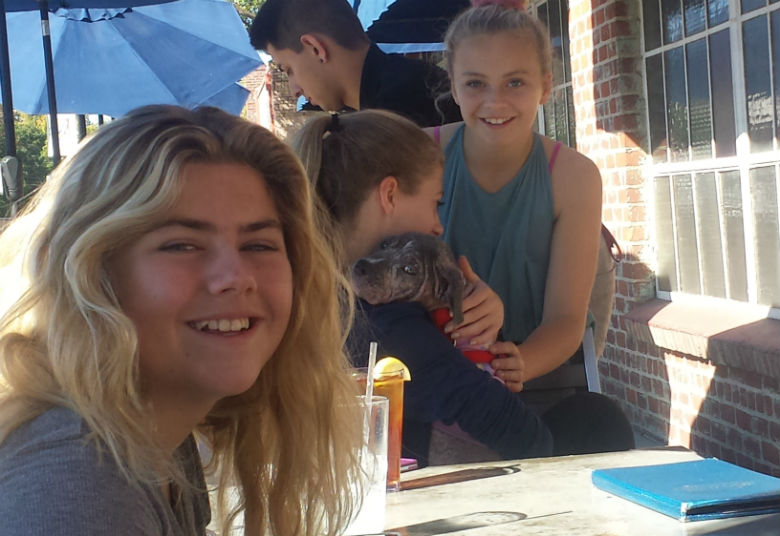 "Her personality is great. Because she is feeling better she is becoming a very playful normal puppy," says Thawley.