After a successful showing last year, the ball dogs are back for the Brazil Tennis Open.
The dogs, all rescues, will serve as "ball boys," for the tournament, taking the place of their human counterpart. The dogs job will be scurrying around the court, retrieving "dead" balls, while also hoping to catch the eye of a potential adopter.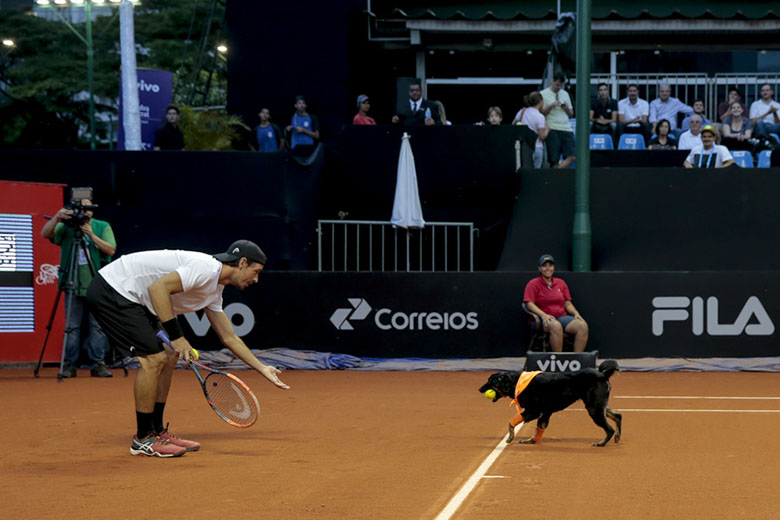 Related: Watch Rescued Pups Be 'Ball Dogs' at Brazil Open
"They are dogs that have had a difficult trajectory, yes," says Madalena Spinazzola, director of corporate marketing and strategic planning for PremieR pet, the company sponsoring the event, said in a statement. "But what we want to point out is not the history suffered from the past, but to prove that no matter what they have gone through, they can be great companions today and in the future!"
The dogs are currently being cared for by Second Chance Project and Dog Without Owner.
Related: To Remember His Dog, Man Sends Tennis Balls All Over the World to Owners
Last year, the dogs were a hit with the crowd, as they chased balls that went out of play, returned to the players and waited for their next opportunity to fetch. Their skills were on display in a video of the exhibition tennis match between Roberto Carballes Baena and Gastao Elias.
All the dogs were adopted, and hopefully this year, the same happy ending will happen.
Related: Dogs Have a 'Ball' at Venus Williams and Svetlana Kuznetsova Tennis Match