Ball boys were out of a job thanks to couple of rescue dogs.
During an exhibition tennis match between Roberto Carballes Baena and Gastao Elias at the Brazil Open four rescued dogs were trained as "ball dogs."
Wearing orange bandanas the crowd cheered on the pups as the chased balls that went out of play, returned to the players and waited for their next opportunity to fetch.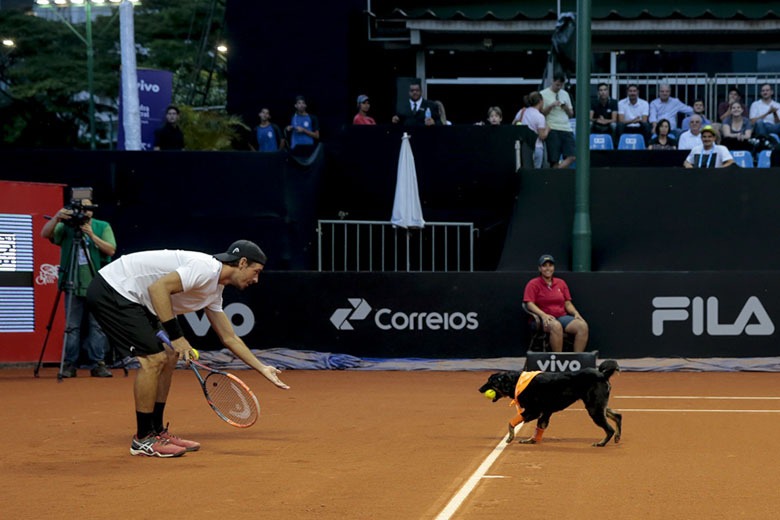 Related; Tennis Player Andy Murray Digs Skyping With His Dogs
The dogs, named Frida, Mel, Isabelle and Costela, were found on the streets of Sao Paulo and taken Association of Animal Wellbeing, an organization currently housing approximately 1,2000 dogs.
"We want to show that abandoned dogs can be adopted and trained," said Andrea Beckert, a trainer from the association told CNN. "After all, it's not easy to get a dog to only pick up the lost balls, and then to give them up!"
If you recall, in Jan. 2015 during a friendly match between Venus Williams and Svetlana Kuznetsova at the ASB Classic dogs were also center stage as ball dogs.
Related: Dogs Have a 'Ball' at Venus Williams and Svetlana Kuznetsova Tennis Match
Check out the video below: 
Images via Brasil Open