When an owner is gone for weeks, his dog at home is devastated. Fortunately, his daughter, Carolann Bossum, came up with an amazing solution to help the pup: "dad toys"
Named Millie, the 12-year-old dog was rescued by Bossum's dad from a shelter in England four years ago.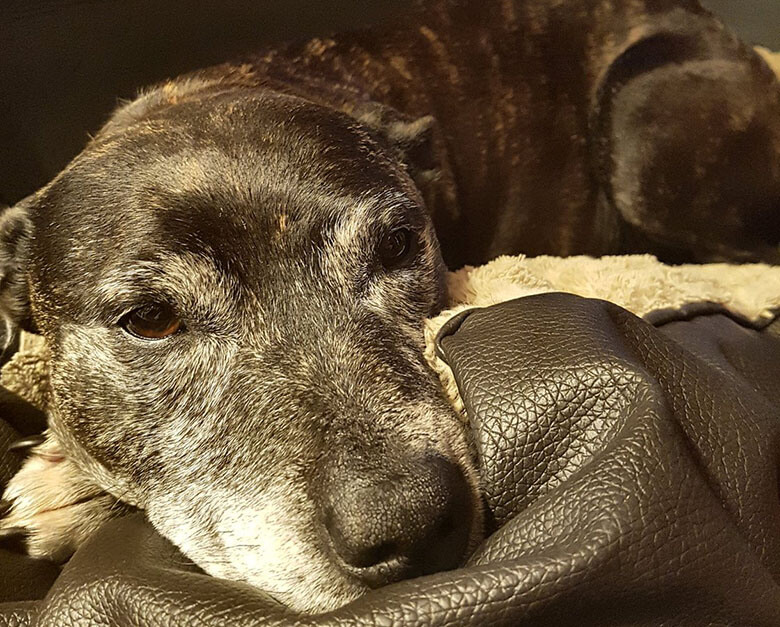 Related: Thanks to Contact Lenses, a Former Fighting Dog Can Now See
"We had visited the shelter to see another dog, however, when Millie emerged from behind the reception desk, we knew we wanted to adopt her," says Bossum. "She's very quiet and kind-hearted. "
Since then, her dad and Millie have an extremely strong bond.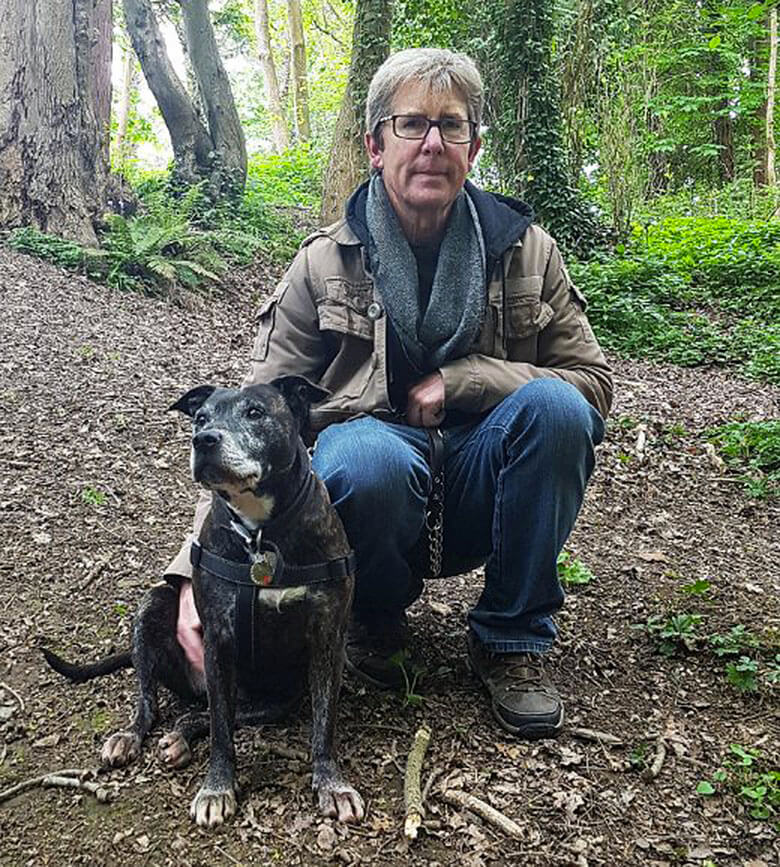 "Millie took to my dad straight away, he's the only person she genuinely gets excited about seeing," says Bossum. "Sometimes if I take her for a walk and he's not coming, she'll sit in the driveway and refuse to go without him."
So, when Millie's dad had to go away for work, the pup has not coped well without him in the household. She has been depressed, spending her days moping around the house. When people came to the house, she was disappointed because they weren't her dad.
"She gradually stopped eating her food and refused to leave her bed; it was a sorry sight," says Bossum.
Bossum tried everything to cheer her up: walks, treats, tummy rubs. She even tried to put her dad's voice on speakerphone, but Millie became even more upset.  "She started howling and retreated to her bed," Bossum says.
So, Bossum got creative. She decided to stick lamented cut-outs of her dad's face on her sister's old collection of plush toys. "They're incredibly creepy," she says.
Related: A Dog and Man Found Each Other While Living on the Streets, Now Share a Home Together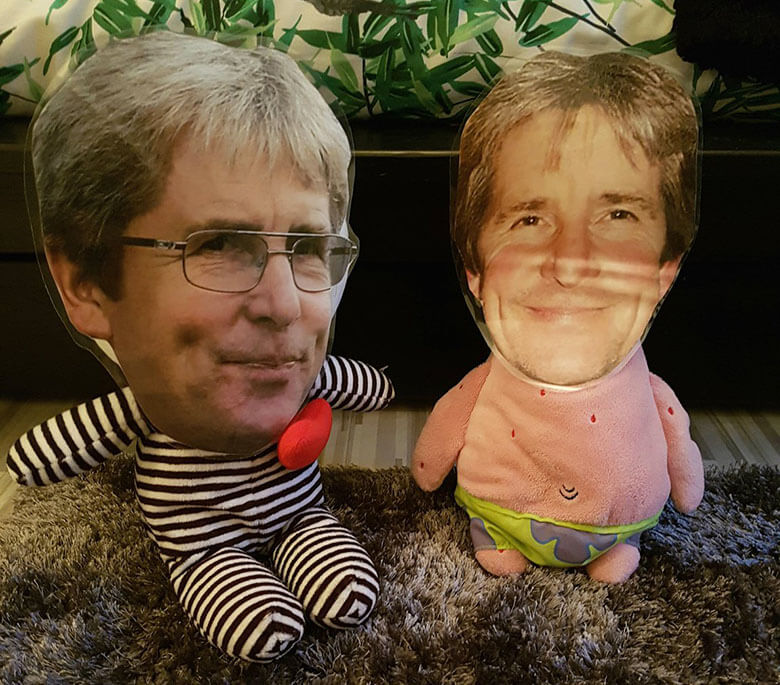 Thinking she would have no interest, Millie surprised her, and took to them.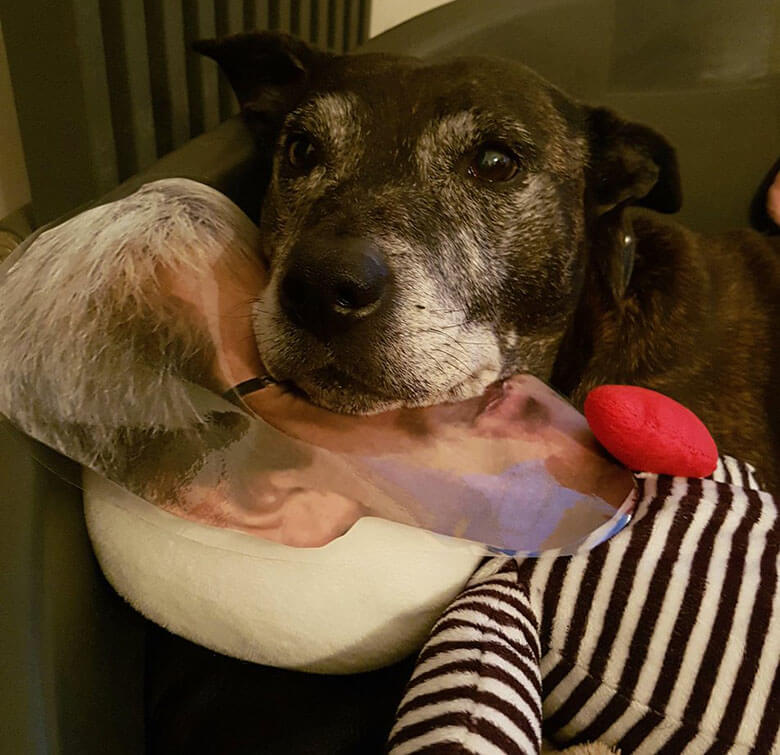 "At first, she was a bit confused and was sniffing them for a while," says Bossum. "She eventually carried them back to her bed and snuggled with them.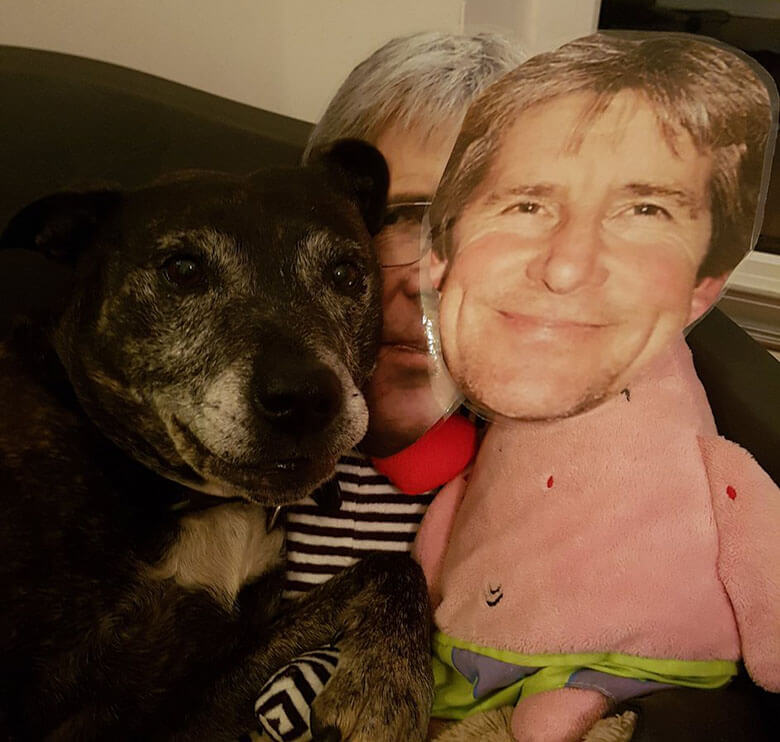 While they definitely aren't a replacement for her dad, the toys are helping Millie cope while he is away.
"It's been a few days, and she's still playing with them and hasn't ripped them to shreds like she does with everything else," says Bossum.
Related: The Sad Dog Lost on a London Bus Has Found His Way Back Home