An extremely sad and lonely dog reportedly left on a London bus has been returned back to his owner. It turns out he was lost, not abandoned.
Named Boston, it was initially thought the Staffordshire terrier, along with his owners, boarded the bus together. After a few stop the dog left the bus unaccompanied. He reportedly looked both ways and then changed his mind and hopped back on the bus.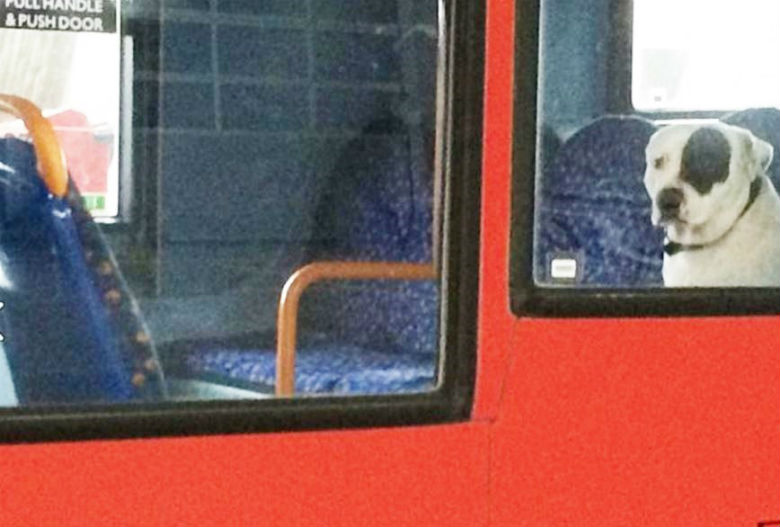 "The dog just got back on the bus while I was waiting and sat himself down in the wheelchair area," bus driver Amos Paul Mak told the UK's Mirror. "I thought it might be that the owner got off a few stops ago, but with hindsight the dog would have just followed them."
Related: Dog Faithfully Waits Weeks for His Murdered Owner Who Will Never Return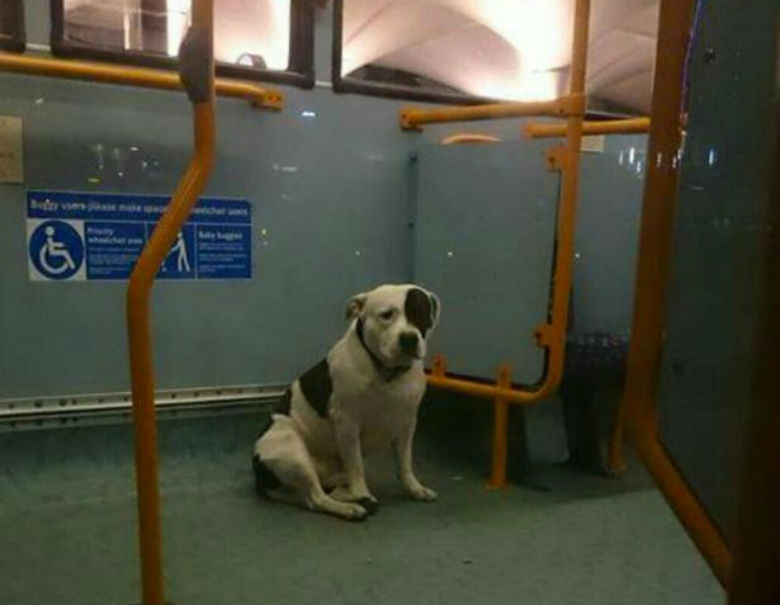 And that owner, Paulina Rybak, was looking for Boston after he escaped.
"We took him outside and after a few seconds, we couldn't see him," his owner, Paulina Rybak, told The Evening Standard. "We started looking for him but couldn't find him."
The dog, too, was looking to be reunited with his family. Trembling and scared, Boston refused to get off the bus. He made the trip all the way back to the bus garage in West Elm during the middle of the night, hoping his owner would find him. Mak offered to take the dog home, but because of liability issues, he was unable to do so.
Related: Dog Lost at Sea and Feared Dead, Turns Up on Island
The Mirror reported a spokesperson for Transport for London contacted both the police and RSPCA but neither came out, so the dog stayed overnight in the bus, while staff cared for him. The next day he was taken to the dog warden.
Rybak saw her dog in the local newspaper and on Wednesday, she along with her two children, make made their way down to the shelter to retrieve their dog.
"I was so happy I started crying," she told the Evening Standard. "I thought we would never see him again."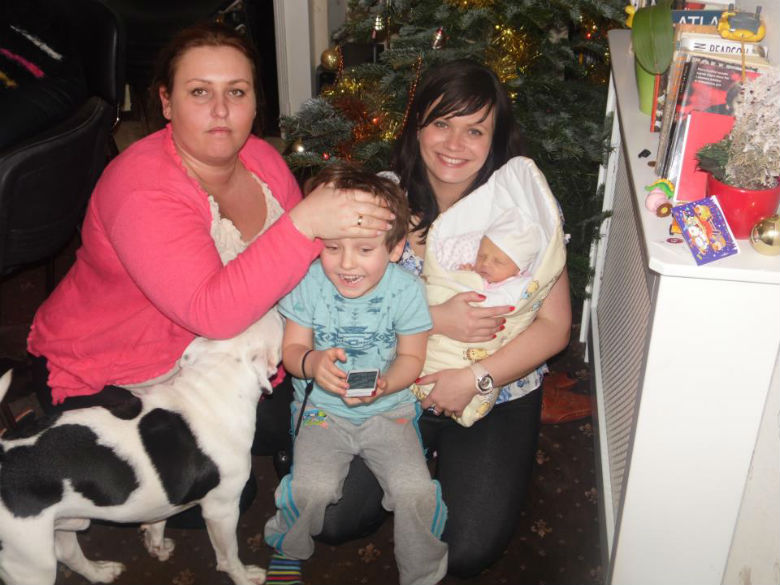 Related: Homeless Man Can't Afford to Treat Dog's Deadly Sickness, So Stranger Offers to Pay for It All