During heartbreaking testimony given by two survivors of the California "house of horrors" case, a dog named Raider comforted them as they addressed the defendants — their parents.
Joshua and Jennifer Turpin read victim impact statements during the sentencing hearing this past week, telling the judge the years-long torture and starvation, they, along with their 11 other siblings, faced at the hands of their mother, Louise, and father, David, in their Perris, Calif. home.
The children said their parents chained them up to beds, did not allow them to go outside, caged them and beat them. They were also deprived of food, suffered severe malnutrition and were only reportedly allowed to shower once a year. (There were also two dogs in the home, both of which have been adopted out.)
Related: A Case Involving A Girl And Her Service Dog Makes It All The Way To The Supreme Court
"My parents took my whole life from me, but now I'm taking my life back," Jennifer said in her statement. "I'm a fighter, I'm strong and I'm shooting through life like a rocket."
Her brother, Joshua also read a statement. "I cannot describe in words what we went through growing up," he said. "Sometimes I still have nightmares of things that have happened, such as my siblings being chained up or beaten. But that is the past and this is now."
During the difficult testimony, Raider, a 3-year-old Labrador dog remained by their side, comforting them. The children took turns petting him while addressing the courtroom.
Related: Do Therapy Dogs Actually Like Their Work?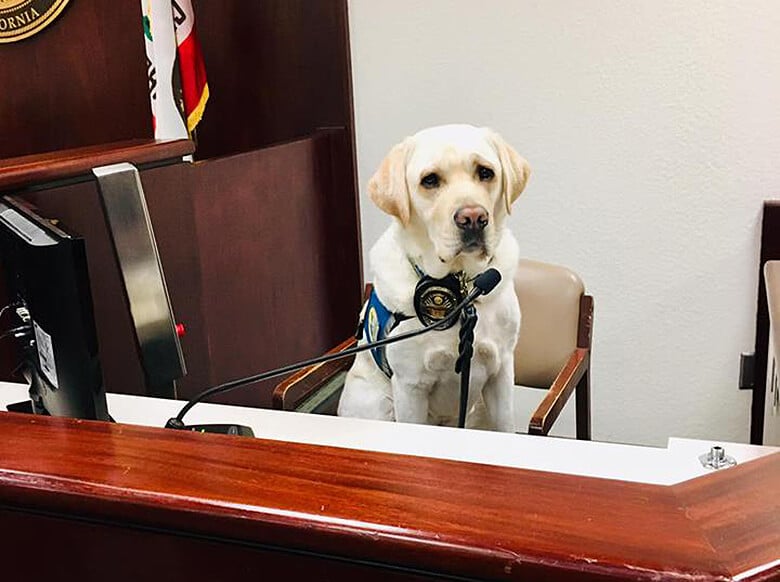 "When we see him bring a smile to someone's face or even just touching him, we know that they are getting emotions out that maybe a human wouldn't be able to do," Police Sgt. Adam Roulston, one of Raider's handlers, told CNN.
Raider is a certified facility dog with the Corona police department, helping the citizens of the city, including supporting the Turpin children through the year-long ordeal.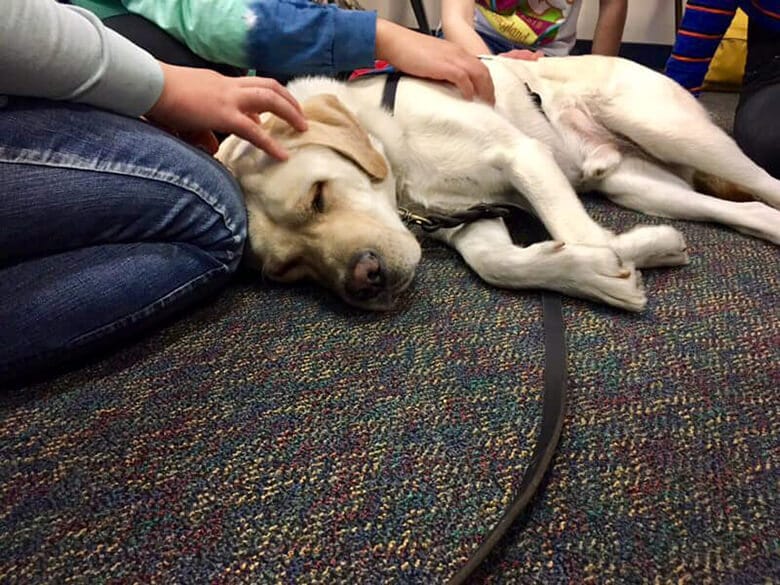 "Seeing the way that he does and seeing how he makes people feel better it's the best reward ever," Roulston told the outlet. "Officers and public safety personnel want to help people and Raider is a tool to help us do that."
The abuse was discovered after one of the daughters escaped the home and called 911 in January of 2018. When police entered the home, some of the children were chained up.
The parents pled guilty to 14 felonies and were sentenced to life in prison with the chance of parole in 25 years.
"Children are indeed a gift. They're a gift to their parents, to their family, to their friends and they're a gift to society," Judge Keith Schwart. "The selfish, cruel and inhumane treatment of your children has deprived them, your family, friends, society and especially both of you of those gifts."
Related: Famous Gay Rights Attorney Adopts Unique Hermaphrodite Dog