Alison Eastwood has been involved in animal rescue for many years. The daughter of legendary actor Clint Eastwood founded the Eastwood Ranch Foundation in 2012, a non-profit dedicated to rescuing animals from high kill shelters and increasing pet adoptions through education, events, campaigns, spay/neuter programs and rescue partnerships. While this seems like a lot, for Eastwood, it wasn't enough.  When she became aware of how integral fostering was to rescue and the difficulties in finding fosters, she decided to do something about it that hadn't been tried before.
FosterFurkids launched in January 2017 as an online network that links rescues and shelter animals with foster parents across the United States.
"So many people who do rescue are inundated with their own lives and families and work, and it's hard to get people to spread the word," Alison Eastwood tells This Dog's Life. "So, we want to create an online community where people can find each other."
Related: NYC Organization Launches Program to Help Overlooked Dogs Get Fostered
FosterFurkids requires potential fosters to post a profile, and shelters and rescue organizations must sign-up in order to post available pets. Once pets and fosters or transporters are matched, it's up to the rescue or shelter to vet them. "It's a database, or as I like to call it, it's Match.com without the romance," she says.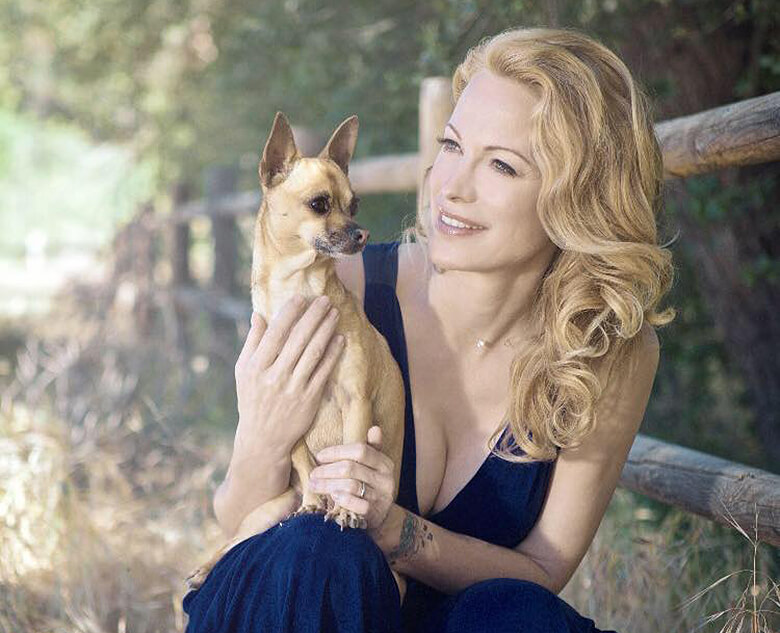 The idea grew organically from the Eastwood Ranch Foundation, which focuses on dog and cat rescue from high kill shelters in Southern California. (While the two organizations are separate, the Foundation hosts the FosterFurkids website.)
Related: Yes, You Can Foster a Dog and Have a Full-Time Job
"FosterFurkids was really born out of necessity, because we were having problems building a network of fosters," Eastwood notes. "It was our idea to do it as a way to help everybody in the rescue community; it's free and it's national."
While the network is growing, the challenge has been to reach people in more rural or less populated states, and that's one of their goals. "It's easy to promote New York and LA and some of the big cities. It's not easy to promote in Arizona or South Dakota or certain places where there is less population," she says.
There is also educating people about fostering – what it is, how it helps shelters and of course, if someone should foster.
When deciding if fostering is for you, Eastwood recommends, figuring out what kind of animal would best fit in with your lifestyle and household. And it is important to have an open mind. The animal has gone through a traumatic experience, whether it was in the shelter or before, or it may have a medical issue. You should be prepared to offer lots of TLC and realize that there's going to be an adjustment period. "But providing an interim foster home is really crucial for that animal," she says. "The fosters help with the socialization and traumatic decompression of the shelter experience."
You also have to consider any other pets or children in the home. "You want to be really smart about what kind of animal you bring home and what kind of temperament you want," says Eastwood. "Some shelters are better than others about temperament testing and getting a personality profile." She recommends trying to talk to the shelter or the rescue as much as possible to figure out the best foster pet for your own situation.
Related: Ultimate Guide: 24 Things You Need to Know When Introducing a New Dog to Your Kids
It's also a commitment. "It's similar in some ways to fostering a child. Kids are going in and out of child services and other homes, or they come from an abused home or a neglectful environment, and it's going to be comparable with an animal. You have to take it one step at a time."
Eastwood hopes the site will continue to grow slowly and steadily. She wants to provide a positive resource for people in the rescue community. There's always something that you can do to help an animal, even if you can't foster, says Eastman. You can transport a rescue from the shelter to the foster home, or you can share that animal on social media. "You can always spread the word, and be part of the conversation and the solution."
She's hoping people will sign up and help get the message out, says Eastwood. "I think that fostering can be a wonderful and generous thing to do, and it really saves a lot of lives."
Here is Eastwood talking more about FosterFurkids.com.