What could be better (or easier) than donating to an animal shelter by sipping a glass of wine? Maybe that sounds too good to be true, but there are actual wineries that donate as much as 50 percent of their profits to animal rescue organizations.
Related: This San Francisco Bistro Rewards You for Bringing Your Dog With A Sweet Wine Deal
The following companies are not only dedicated to producing a remarkable bottle of wine, but they do so with the welfare of animals as a goal. Let's raise a glass and offer a toast to these charitable wineries:
1. Bar Dog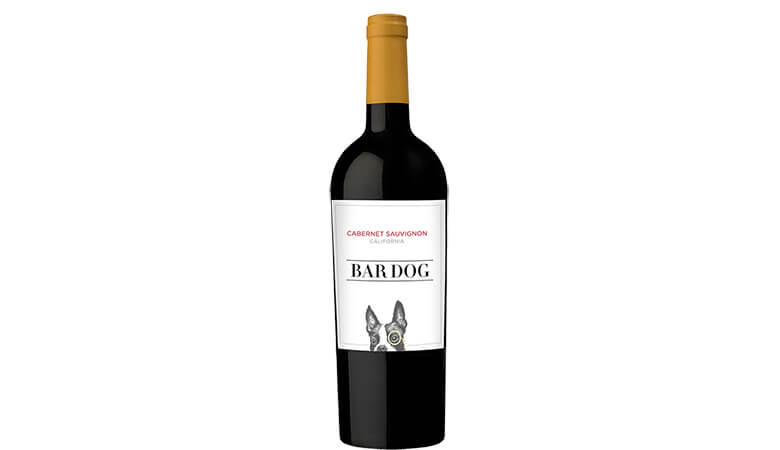 Bar Dog Wine calls their monocle-wearing  "Bar Dog Companion" a "bone-vivant." With a motto like "Life is Short. Paws to Refresh," this winery is quietly supporting animal rescue — and the right to kick back with a good glass of red wine. The wine brand makes annual contributions to select organizations, with this year the recipients being Wine Country Animal Lovers in Napa Valley and the Dogwood Animal Rescue Project in Santa Rosa.
Their wine labels each feature a different vintage-style drawing of a Bar Dog. The inspiration for the Boston Terrier featured on the bottle of Bar Dog cabernet sauvignon, the first release of the series, comes from a dog named Pete. Pete was the beloved pet of a close family friend of the company's president. Besides the cab, Bar Dog also has a pinot noir and red wine blend. You can find their wine on The Wine Sisterhood's Wine Shop.  
2. Chateau La Paws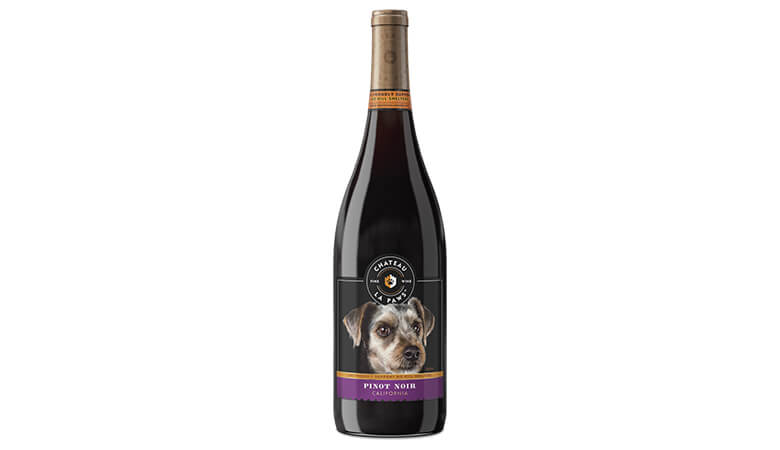 In 2015, Diageo Chateau & Estate Wines relaunched a new wine brand, Chateau La Paws wines. The goal: to make good wine to support good dogs in their search for forever homes. They sealed an official partnership with North Shore Animal League America (NSALA), the world's largest no-kill animal rescue and adoption organization, with a $100,000 donation. You can even search for your local no-kill shelter on their website. Chateau La Paws also supports the Tour for Life, mobile rescue & adoption units that give shelter dogs a chance to meet potential adopters outside the shelter environment.
The wine bottles are adorned with labels featuring a rotating selection of adorable NSALA rescue dogs, photographed by "celebrity dog photographer" Carli Davidson (who also published the popular collection of dog photographs, Shake, in 2011) and animal behaviorist, Amanda Giese. Their wines are compared to the "simple pleasures" that dogs give us. The company currently has one white wine and four reds.
3. Mutt Lynch Winery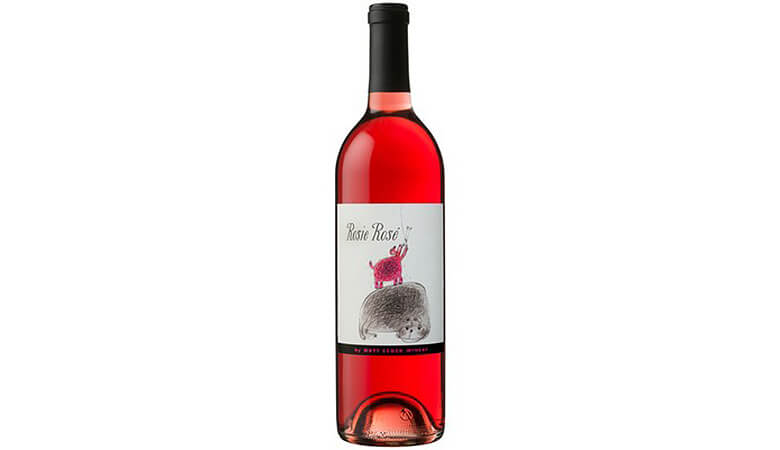 Brenda Lynch, the owner of Mutt Lynch Winery, moved to Sonoma County in 1994 and learned about making wine by working as a cellar master in the Russian River Valley. She describes her winemaking philosophy as: "harvest beautiful fruit, treat it gently in the winery and keep the winemaking as natural as possible." Lynch named her winery after her dogs partly because she loves them and partly to emphasize the "unleashed" fun outlook she has on the often-pretentious wine industry. Since the winery opened in 1995, it has been donating to a long list of national and international animal rescue organizations.
Related: We Toast to This: Mutt Lynch Wine Let's You Enjoy A Glass While Saving Dogs
Their wines reflect their attitude: Merlot Over and Play Dead, Miss Understood Pinot Noir, Hellhound Cabernet Sauvignon, Unleashed Chardonnay, Nectar Of The Dogs Late Harvest Zinfandel and more. If you join their wine club, naturally called Club Mutt, you can choose three levels, Big Dog, Little Dog and Best in Show, corresponding to the number of bottles they will deliver twice a year.
4. Rescue Dog Wines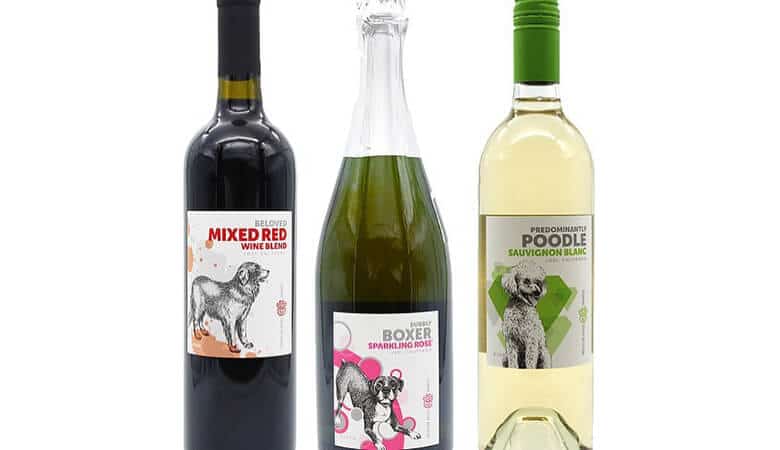 While Rescue Dog Wines describe its "product" as wine, its mission "is to financially support through wine sales the placement of as many rescue dogs as possible into loving homes." Its goals are lofty but commendable: to make world-class wines from locally sourced Lodi AVA grapes and to donate 50 percent of its profits to various rescue dog and SPCA organizations. For those who are not fluent in wine-speak, Lodi AVA is an American Viticultural Area at the northern border of the San Joaquin Valley in California, east of San Francisco Bay. The company supports a list of organizations in other ways too, by volunteering, fundraising, endowments and by personally fostering dogs.
Rescue Dog Wines makes appropriately canine-named wine: Predominantly Poodle Sauvignon Blanc, Beloved Mixed, Bubbly Boxer Sparkling Rosé and others. It also offers Rescue Dog Wine Clubs for those who want to receive discounts on bottles every three months.
Related: We Cheers to This: Movie Theater Let's You Bring Your Dog, Offers Bottomless Wine