A theater in Texas lets you bring your dog to watch a movie, while also enjoying a few grown-up drinks.
Named K9 Cinemas, the theater, located in Plano, opened up this past December and has been blown away by the response it has received.
Related: Special Exhibit Show the Bond We Share With Our Dogs
Founder Eric Lankford started the theater as a pop up last December after his contract with the department of defense ended. Instead of jumping back into the corporate world, Lankford reflected on what was really important to him.
"I truly loved for my dog, Bear," Lankford tells This Dog's Life, adding that he used to have more time to enjoy watching movies with his four-legged friend, but as he got busier, that luxury was no longer available.
"So, I decided to combine dogs and movies and wondered if anyone has every opened a dog-friendly movie theater before," he tells us. "To my surprise nobody ever had, so I did what most people are afraid of: I decided to be brave enough to give it a shot."
He tested the waters with his local community and was blown away by the response it received.
"Little did Bear and I know we would soon be published in every major publication you can name both nationally and worldwide," he wrote on K9 Cinemas' Facebook page.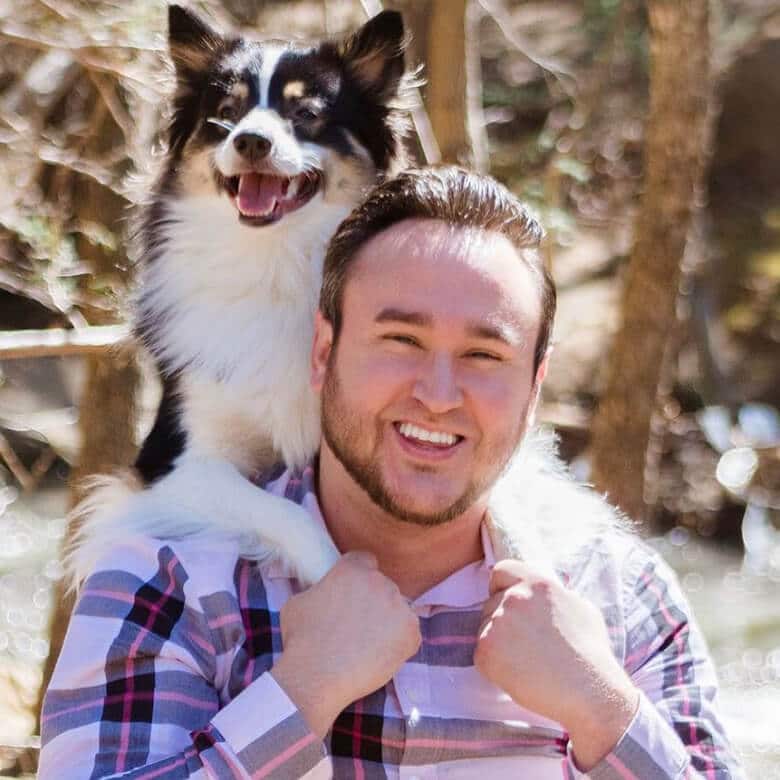 Since then, Lankford found a permanent location, one that has comfy couches, is roomier and allows even more dogs to enjoy the movies. And also offers free bottomless wine or whiskey with every adult ticket. (Who doesn't like a little wine to go with their favorite movie?) While the offer will definitely have dog owners flocking to catch a flick (the theater only shows dog movies), K9 Cinemas does make it clear that safety is key.
Related: Restaurant Just Launched Dog Menu With $42 Steak Dinner On It
"We serve responsibly and although it's free, we don't allow anyone to become drunk and not be able to drive safely home," the company said on Facebook. "After all, we have our fur babies to get home and dogs > people as our shirt says."
Tickets are $5 for dogs, $10 for kids and $15 for adults. It currently is showing classic canine movies but is hoping to soon offer newer ones.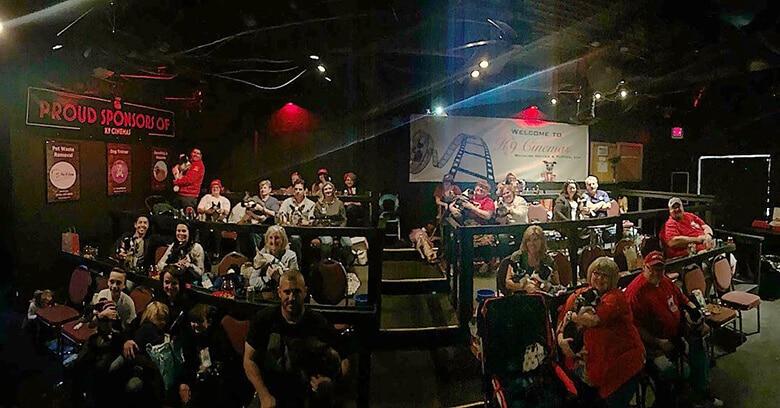 "We have had zero incidents of dogs interrupting the show other than a bark or two at a dog on screen which always gets a laugh," Lankford told us. "So, we are planning on showing first runs at future locations and possibly even this one."
Customers are allowed to bring up to two dogs, and all must be up-to-date on their shots. (Moviegoers need to upload veterinary records on the site's portal or bring to the box office.)
There is an intermission to allow dogs to get out some of their energy in the cinema's courtyard and take a bathroom break, so all can relax during the movie time.
Related: 2018's Most Dog-Friendly Cities and States in The USA
Lankford tells us that he is looking into franchising the dog-friendly-movie-theater concept so more dog parents and their pups can enjoy time together. But for Lankford, even if this concept doesn't move forward, he still has found success in K9 Cinemas.
"Find love and happiness in something that brings meaning to your life. Bear did that for me," he says. "So I decided to chase my heart and open a dog-friendly movie theater — even if it's forever our one hole-in-the-wall location."