Back in 1994, Cadbury launched its "Bunny Tryouts' commercial, looking for the perfect animal to be its new Cadbury bunny. There was a cat, dog, pig, turtle, llama and even a lion.
"Everyone wants to be the Cadbury bunny…but while others keep trying there's only one Cadbury bunny, and 'nobunny' knows Easter better than Canbury," the commercial says.
Well, apparently, the rabbit didn't do a great job, as there is now another tryout for the Cadbury bunny – and this time it could be your dog (or any other pet).
Related: Saturday Night Life Does Hilarious Rap Video About Dogs
Twenty-five years later, the company is doing another Bunny Tryouts for its iconic Clucking Bunny commercial. Dog parents can upload a photo of their pooch wearing bunny ears on the company's website, along with explaining why their pup should be on TV. The deadline is March 6. The following day, Cadbury will choose the top 20. The semi-finalists will be asked to submit a video. From there, one lucky animal (hopefully a dog!) will be chosen to be in the 2019 Easter commercial. The winner will receive $5,000, while the ASPCA will be rewarded $10,000.
Think your dog has what it takes? Head over to the Cadbury website to begin the application.
Here is some of the competition you are up against.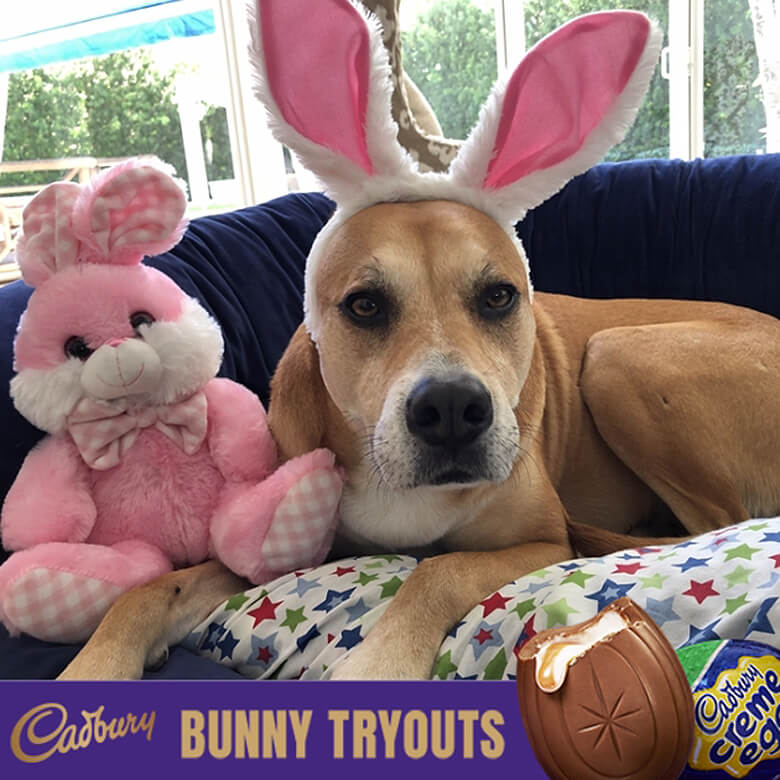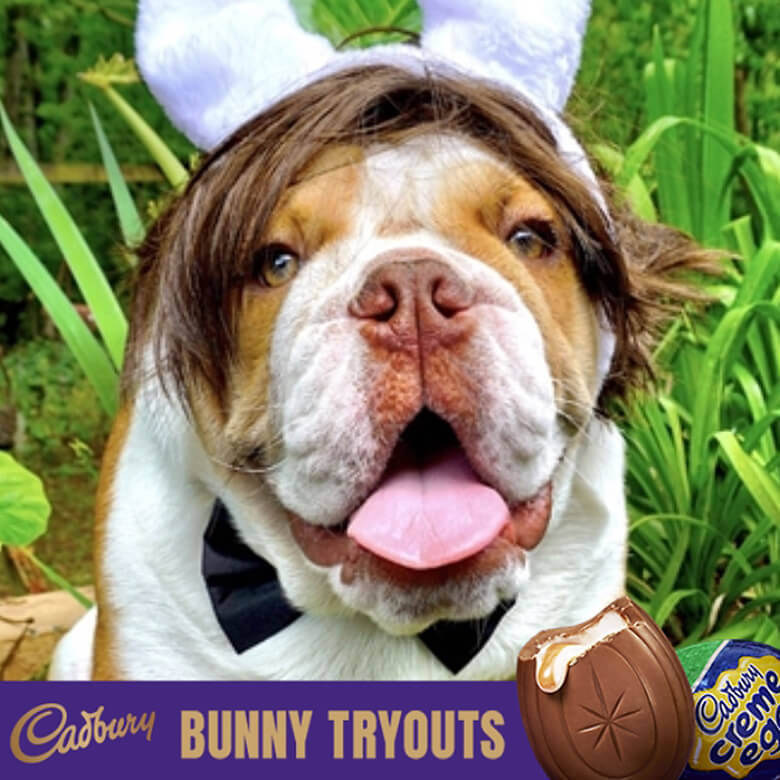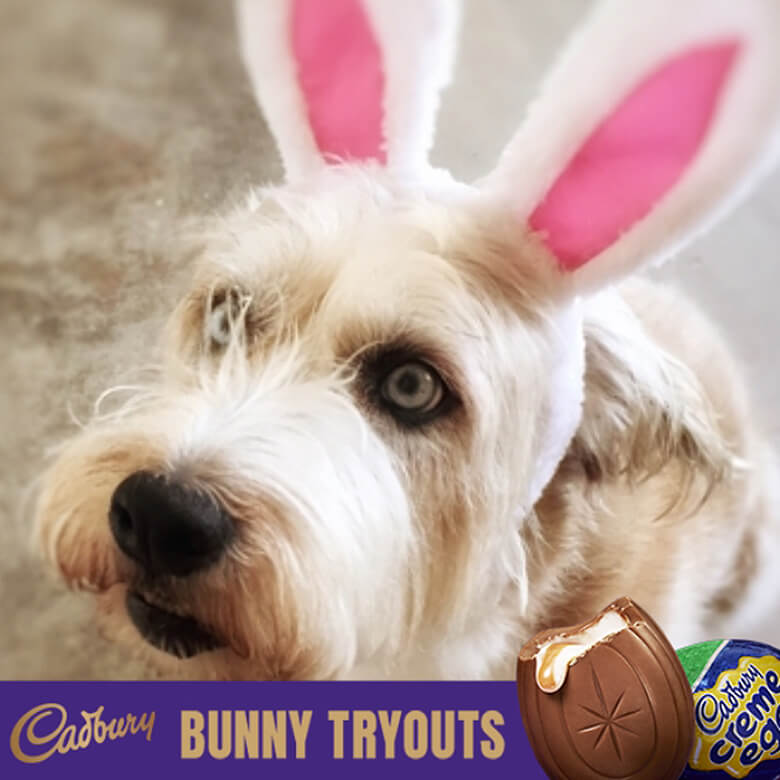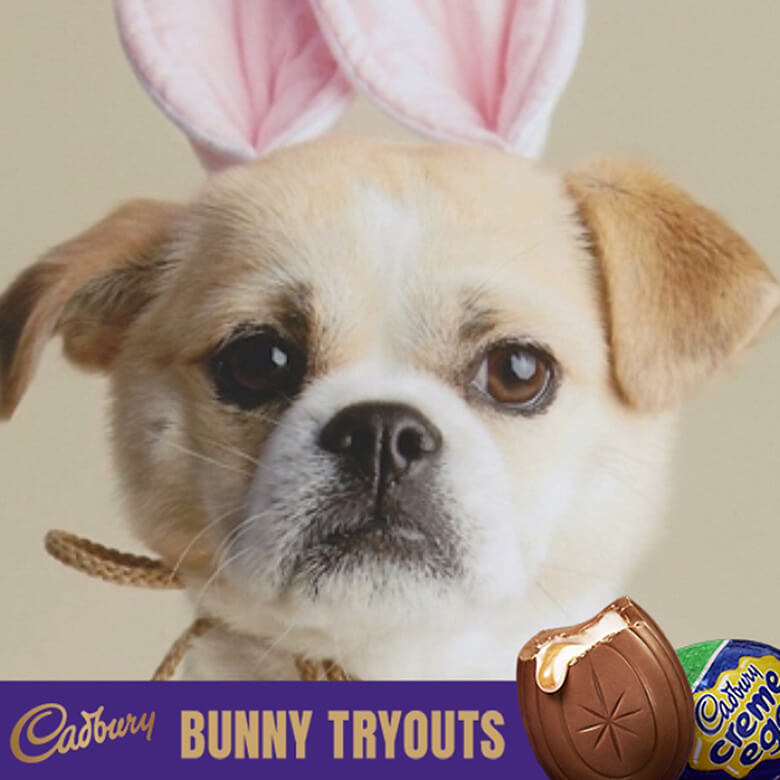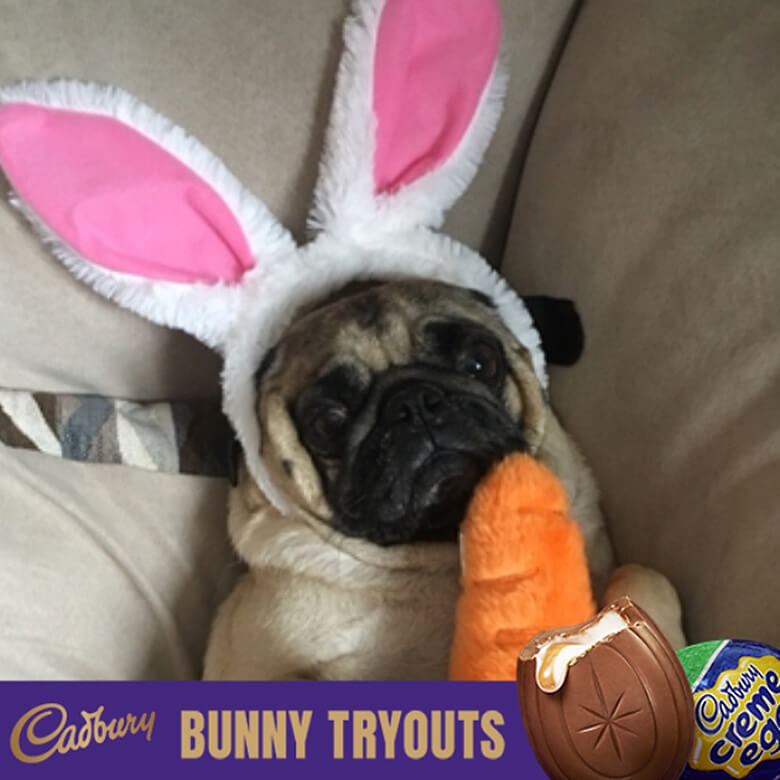 Related: Hilarious Video Shows Adorable Shelter Dogs Unsure of Magician's Tricks During a Holiday Visit