For all those dog parents needing a last-minute present for their pup, a holiday bazaar promises you'll find the perfect gift.
Put on by Puppies n' Pints, a group that holds adoption events at breweries, the festive event will be at Williamsburg's Bat Haus on Dec. 18.
Related: This Group Helps New Yorkers Meet Their Future Pup Over Beers
Featuring an array of local brands, including accessories line Found My Animal, dog food company DoggyChef, dog walkers Dogstr, artisan dog line Allku and Dog Parker, a company that provides short-term housing for those on the go. There will also be a photographer snapping pictures of all the cuteness.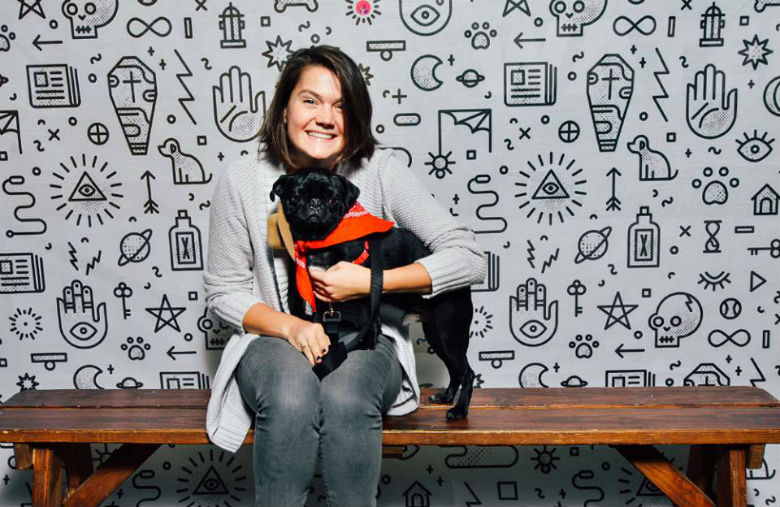 Besides fun goodies for your pup, in true Puppies n' Pints fashion, there will be local breweries on hand, along with adoptable dogs from Sugar Mutts Rescue. It's a win-win for all.
"We know the holidays can be a crazy and stressful time between quarter four deadlines, university finals, extended family visits and gift-giving," says co-founder Adriana Krasniansky. "Puppies n' Pints is here to make the season a bit easier and more festive by offering everyone a chance to unwind with puppy hugs and hopefully cross off some of the holiday shopping list with rescue community products."
Related: Holiday Gift Guide: 10 Perfect Gifts for Dog Lovers
Puppies n' Pints decided to host bazaar after wanting to show more support to local brands.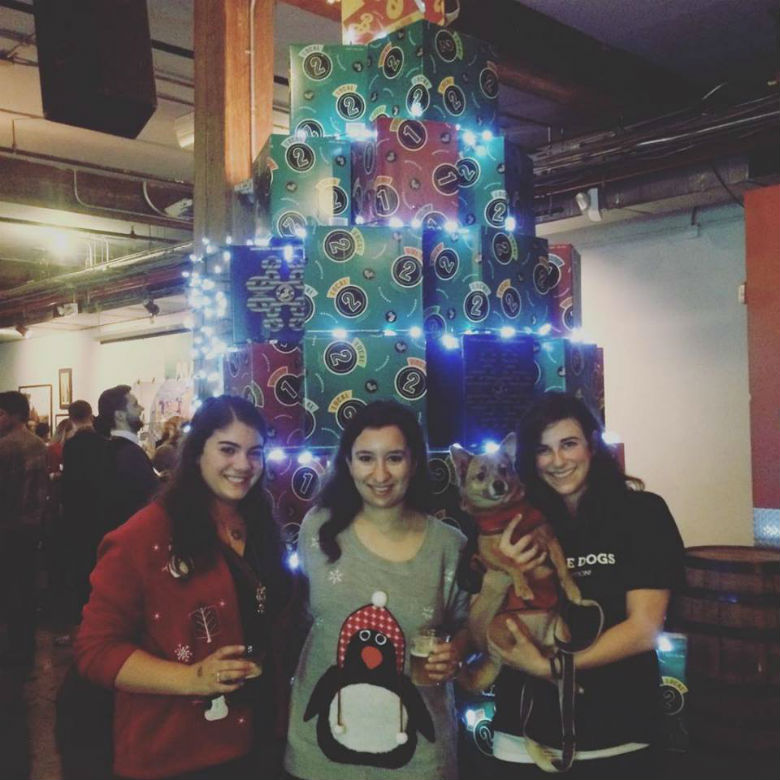 "At Puppies n' Pints, we're constantly approached by wonderful, socially-responsible and animal-supporting businesses but at most of our events, brands play second fiddle to the lovable dogs strutting around," says Krasniansky. "We organized this bazaar as a channel to combine the two more equally — introducing dog owners and dog lovers to socially responsible brands, as well as shelters and pups, in their area."
This Dog's Life will be there sharing the love and taking pictures and videos of all the festivity.
Tickets for the events are $10 and can be found on the Puppies n Pints site (all proceeds go to Sugar Mutts Rescue). Lucky for us, we got our hand on a pair and are giving them away for free. If interested in being part of the drawing, shoot us an email at friends@thisdogslife.co. We will notify the winner by December 16.
The address to the Bat Haus is 279 Starr Street, Brooklyn, 11237.
Related: Instead of Bouquets, Bridesmaids Hold Rescue Puppies for Wedding