The holidays are approaching and if you are like 95 percent of dog owners, your gift list includes a special four-legged furry friend.
But picking the perfect present for your bud can be tough, especially since dogs can't really tell us what they want.
But have no fear, This Dog's Life has you covered.
We perused our favorite brands, picking out the best of the best for our "Ultimate Holiday Gift Guide for Dog Lovers." The end result is an amazing list of brands we stand behind by, meet dog parents' needs and will be loved by all pets.
Check out our list of drool-worthy gifts for the dog lovers in our life, and see how you can win more than $400 worth of presents for your pup.
1. Casper Dog Mattress
The holiday season can be exhausting for everyone, including your dog. Thankfully, mattress startup Casper designed a dog bed fit for a king.
Made from the same great material as the mattresses people all over America have grown to love, the Casper dog bed has two different foams — pressure-relieving and support — to ensure your pup gets a quality night's sleep.
The dog mattress has extra material on top, so pups can dig, allowing them to nest and get comfortable.
If you don't love it as much as we do, you can return it after a 100-night trial for free.
Price is $125-$225, includes free shipping and is available in three natural colors.
2. Pipolli Dog Teepee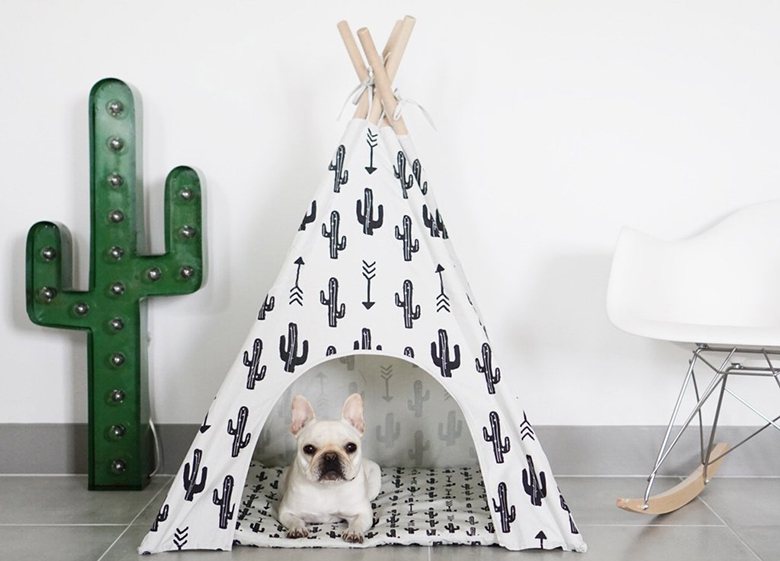 Everyone needs to get away, including your dog. And what better place for a great escape than this super cute teepee created by the owners of the famous Instagram pups Piggy and Polly?
The lightweight, stylish Pipolli dog teepee is easy to assemble, allowing you to move it from spot to spot — making it a great conversation piece in any room.
The teepee includes a matching zippered mat and carrying bag.
The price is $85.
3. Friendship Collar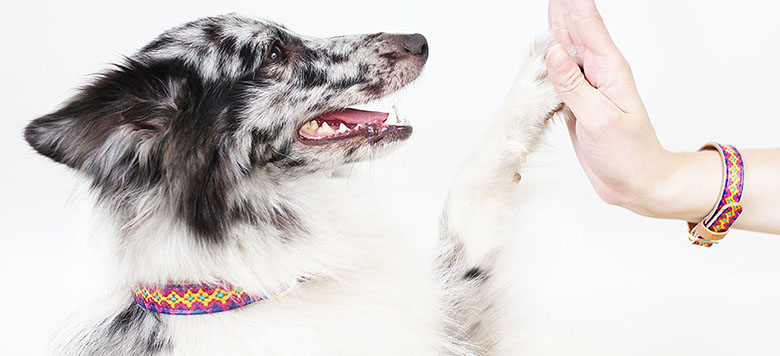 What better way to show the incredible bond you share with your four-legged friend then with a matching collar and bracelet? Available in an array trendy styles, including plaid, vegan leather, glitter and animal print, Friendship Collars let you and your dog's personality shines.
Available in 8 different sizes, from super small to very large, the sets range between $35-$70.
4. Wisdom Panel DNA Test Kit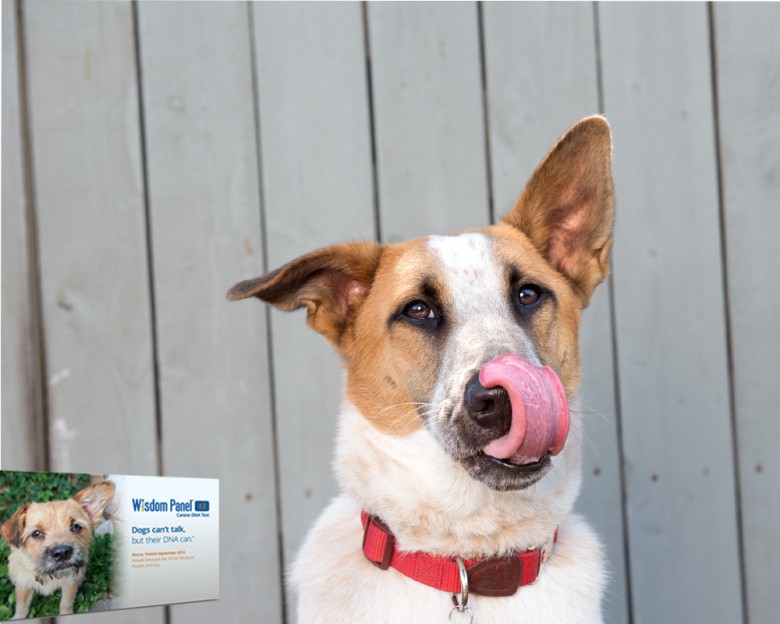 We all want to know more about our dogs – from what breeds they are to what sort of drugs they may be sensitive to and their ideal weight profile.
Wisdom Panel can provide all this information and more. The DNA kit looks at 1,800 markers and covers more than 250 breeds. It is great for all dogs – mutts, purebreds and everything in between.
The cost is $85.
5. Found My Animal Leash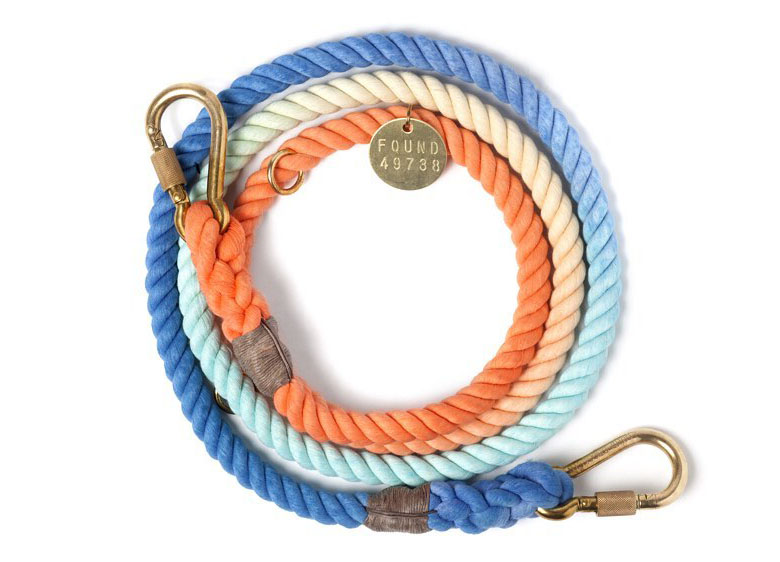 Found My Animal has not only made the rope leash popular but also synonymous with adoption. The name Found My Animal literally comes from finding an animal through rescue, not purchase.
The leashes are each hand-dyed and come with individually-numbered stamped tags to drive home the uniqueness of every animal. The marine-grade rope and solid brass hardware can withstand hundreds of pounds of pull.
Coming in a number of fun colors and patterns, including ombre, this is one leash that will stand the test of time.
The leashes range from $54-$64
6. Grounds & Hounds Sunrise Rescue Gift Pack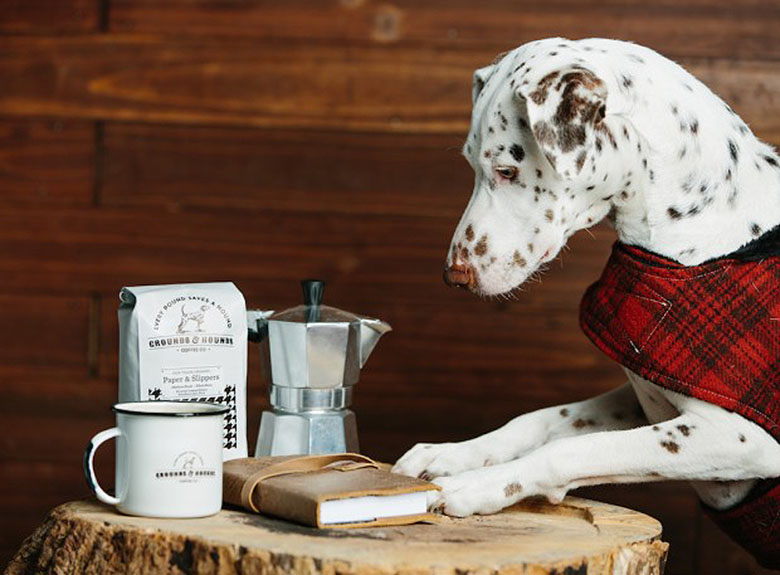 With the tagline, every pound saves a hound, Grounds & Hounds coffee not only tastes delicious but gives back.
Perfect for the java lovers in your life, Grounds & Hounds focuses on providing small-batch, specialty 100% fair trade and organic coffee. The Sunrise Rescue Gift Pack includes three different flavors: Morning Walk Breakfast Blend, Paper & Slippers Medium Roast and Alpha Blend Dark Roast. The pack also includes a lovely mug and cute travel tote. Twenty percent of all sales goes to a partnered rescue.
Price: $45
7. WARE of the DOG Penguin Toy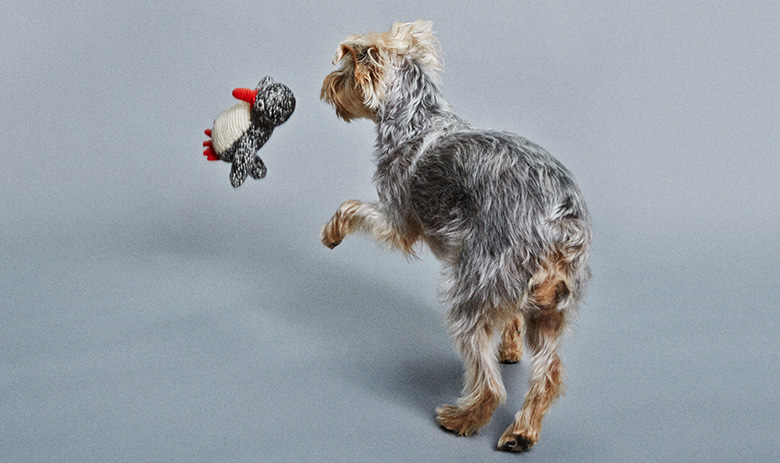 How cute is this little penguin from WARE of the DOG? Made from 100% lambs wool with all-natural dyes, the toy is a fair trade product. Each one is knitted by craftswomen in Nepal.
Perfect for the dog who loves to play fetch, catch and light tug.
The cost is $20.
8. Animal Blueprint Company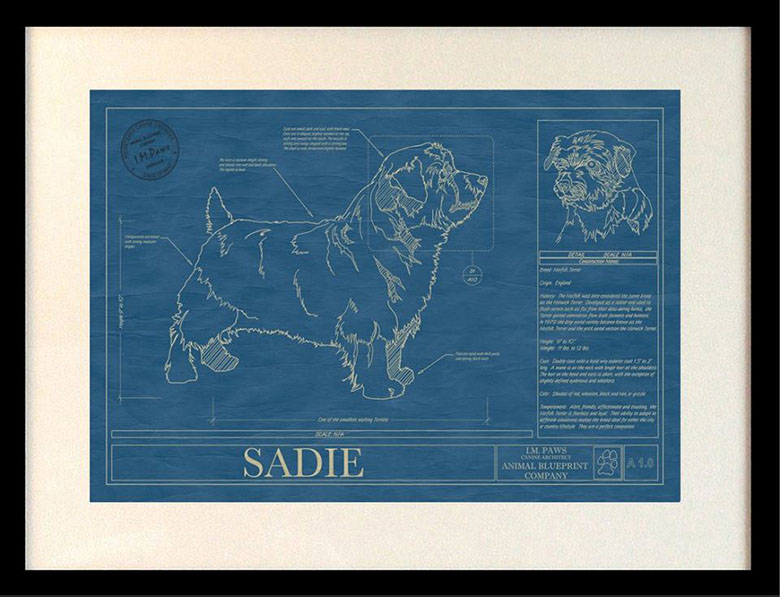 Super unique gift for those who want to show their love for their dogs with some cool artwork. Made by the Animal Blueprint Company, these pieces will make quite the statement about the love you have for your dog. Created from the original working of a blueprint, each design features a breed drawn in detail, along with facts sprinkled throughout the wall art. There are more than 100 breeds to choose from, including the cheeky American Mutt.
Price $110-$265
9. Yark Collar
Made in Los Angeles, the Yark collar is a celeb dog favorite – and rightfully so. Handmade by artisans located in New York City and Los Angeles, the supple leather is hand cut, the stitching is hand sewn and the metal accessories attached by hand. Available in bright colors like cherry red, along with softer hues such as mauve, famous pups like Toast Meets World, Tuna Melts My Heart and Samson the Doodle are fans.
Price: $75
10. Dogtails Deluxe Grooming Bundle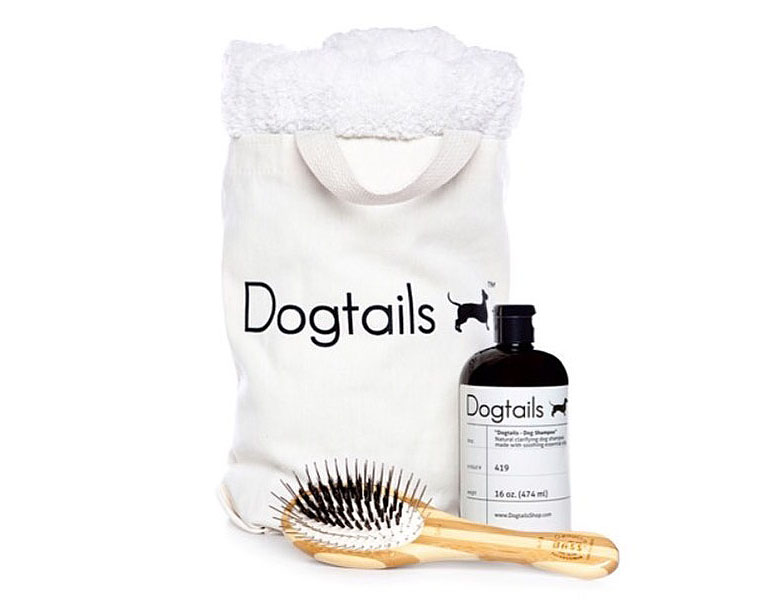 Wrapped in a recycled cotton tote, your favorite dog will be spruced up in no time with this grooming set. From Dogtails, the package comes with the company's popular natural clarifying dog shampoo. Made with soothing essential oils and ingredients gentle enough for the most sensitive skin, the formula promotes a shiny coat. The set also has a nice bass grooming brush to go through your dog's locks and a plush microfiber towel.
Price: $50 or $58, depending on the brush size.
Want to win more than $400 worth of dog goodies?
Show us how you spoil your dog during the holiday season. Simply snap a picture of your pup with his special present(s) and upload the photo to Instagram or Facebook.
Include the hashtag #TDLGifts.
We will choose one winner based on the best submission. The winner will receive a Casper dog bed (any size), Wisdom Panel DNA kit, Grounds & Hounds Sunrise Rescue Gift Pack, WARE of the DOG penguin toy, Yark collar (any size) and Friendship Collar set (any size).
The contest begins on Nov 15 and ends on Jan 5, 2017 midnight EST.
NO PURCHASE NECESSARY TO ENTER. Void where prohibited.
The Ultimate Gift Guide for Dog Lovers is open to all legal residents of the 50 contiguous United States and the District of Columbia who are 18 or older at the time of entry. Giveaway begins at midnight EST on 11/15/16 and ends at midnight EST on 01/5/2017. Click here for full official rules.