Andy Cohen announced on Instagram the tough decision of rehoming his rescue dog Wacha.
The TV personality took to Instagram to share the news.
"I've put off sharing this news as long as I could. As you may know, Wacha is my first baby, my beautiful rescue puppy," Cohen said on Friday, calling him his "pride and joy."
Related: Before You Think of Rehoming Your Dog, Consider These Resources
The TV personality adopted the hound mix back in 2013. "When he came into my life, my world changed," he wrote.
The pair were often spotted in New York City, Cohen brought him to work at Bravo, he made appearances on Watch What Happens Live and was all over his social media account. (He even has his own Instagram page, The Real Wacha.)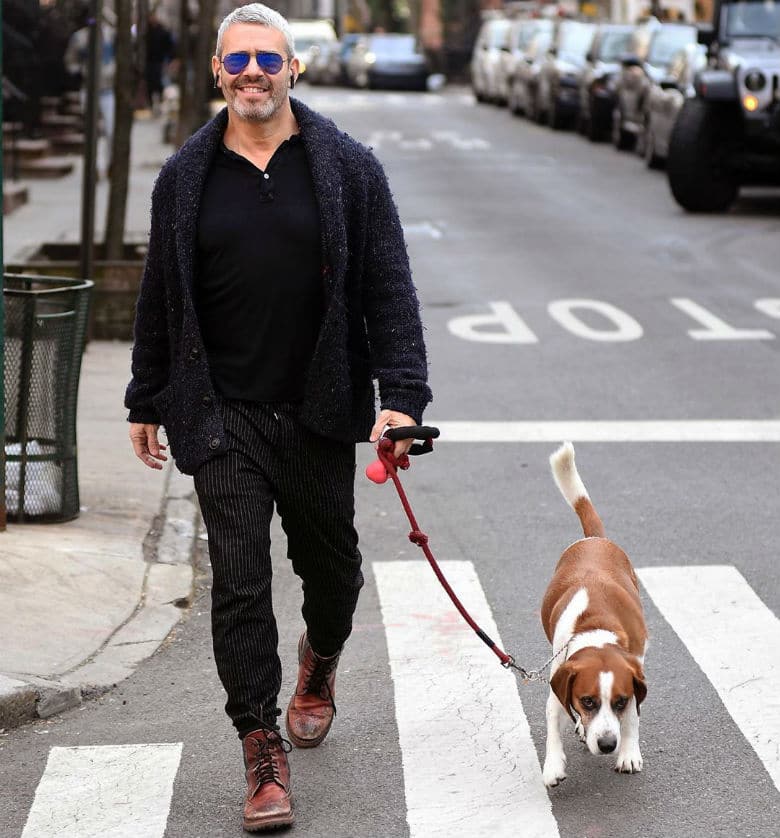 But when he welcomed his son Benjamin in February of 2019, the dynamics in the household changed, with Cohen noting there had been a few occasions of random aggression.
Related: Could Your Dog's Aggressive Behavior Be a Sign of an Underlying Medical Problem?
"After an incident a few months ago, numerous professionals led me to the conclusion that my home is simply not a good place for him," he wrote. "Keeping him here could be catastrophic for Ben and worse for Wacha."
Fortunately, Cohen was able to rehome Wacha to the dog's "second family," stating every time he went out of town, this was the house Wacha lived at. He said his dog is "thriving" in his new environment.
But Cohen is feeling the pain.
"We still see each other, but a piece of my heart is gone. I miss his weight on top of me first thing in the morning," he wrote. "I miss him waiting for me in front of the shower. And I miss the sound of his paws on the floor when I come home."
The beagle-foxhound mix was rescued from See Spot Rescued from a kill shelter in West Virginia. While Cohen was anxious about having a dog — thinking he wouldn't have enough time — it was love at first sight.
"My dog changed me. He opened me up to love.. to caring… and ultimately to having a family," he wrote. "When I think of him – let's be honest, when don't I think of him – it's with the clarity that we were meant to come into each other's lives exactly when we did, and that he's happy, which gives me peace of mind. We did rescue each other."
Related: The 10 Biggest Myths About Adopting a Dog From a Shelter or Rescue